Bespoke Mobile App Development Services
We believe in delivering secure, scalable, and sustainable native or hybrid mobile app solutions to target the mobile audience.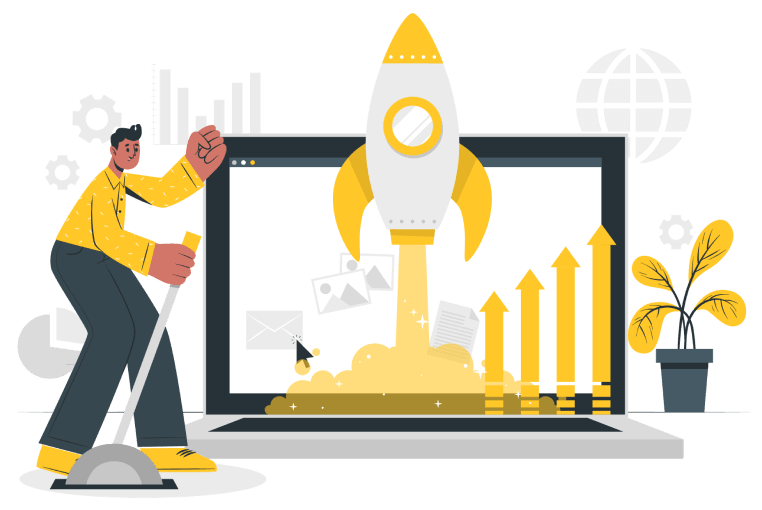 Fresh Mobile Application
If you are looking for a perfect solution to target mobile users, our team can help you gear up for targeting them with custom mobile app solutions. We can develop highly creative and secure mobile applications that can help in the growth of your business.

Understanding your vision
We conduct multiple sessions with our clients to understand their vision and prepare an actionable roadmap to achieve objectives.
We believe in transparent communications, ensuring that we are on the same page as the client to deliver concrete results.

Identify the Target Audience
We ensure the right future for your mobile app by aligning our development process with the right set of audience for it.
Our experts deliver state-of-the-art apps for your business to meet the customer's expectations and generate revenues for you.

Competitor Analysis
Our Mobile app development agency does a rigorous competitor analysis to ensure that your app stands out from the competition.
We find the right competitors, uncover their strategies, and analyze strengths and weaknesses to ensure maximum success for your mobile app.
Our knowledge base
Explore our approach to helping you surpass mobile app competitors
Technology Consultation
We make careful consideration and analysis of various factors to power your mobile apps for success. Our team has significant experience to help you choose the right technology stack that provides a scope for further growth and development for your business.

Native Mobile Apps
Want to target an audience on a specific OS? Our team can help you with the development of native apps for both Android and iOS.
We have a specialization in native programming languages to develop robust and performance-based mobile applications for you.

Cross-Platform Mobile Apps
Our mobile technology experts can develop high-performing cross-platform apps to deliver engagement and conversion across multiple platforms.
We have all the expertise and resources to develop cross-platform mobile apps so if you have an idea let's get started today.

Progressive Web Apps
The Brihaspati Infotech can help you to build PWAs that give a native feel, are lite, and load quickly independent of the internet.
PWAs save more hours as they are not dependent on the respective play stores to get the apps published.
Our experts can integrate features like push notification, offline browsing, and more to maximize user engagement and results for your business.
Upgrade Mobile Application
We offer end-to-end solutions for the upgrading needs of your mobile applications. We ensure that your applications perform better in this ever-changing technological environment by upgrading the specifications and functionalities to survive the cut-throat competition.

Bracing UI and UX
Our team can help to brace the UI and UX features to increase the user experience and functionalities of mobile applications.
We can assist you with complete or partial changes in UI and UX to meet the latest industry standards and competition.

Supporting latest OS updates
Don't let your mobile applications suffer due to the latest OS updates by hiring our professional team to overcome such challenges.
Our expert will ensure that your mobile applications can access the software and hardware of the devices after every major OS update.

Meeting the Market Realities
The Brihaspati Infotech is dedicated to helping its clients to overcome the challenges of meeting the new rules of the app markets.
We ensure that your applications remain updated as per new policies of various app stores, thus enabling them to overcome the risks of a ban.
Custom Mobile Application
The Brihaspati Infotech builds out-of-the-box mobile apps tailored to your needs. Our custom mobile app development company understands your app is unique, and a premade solution can never do justice to that. With that in mind, our experts build custom modules to cater to the unique demands that include third-party integrations, cloud integrations, custom chat options, and hardware control.

Social Networking Apps
Our mobile app development agency builds custom-designed social networking apps with a wide range of features.
Over the years, we have built apps with social media features such as news feed, messaging, calling, and creating groups.

Ecommerce – Online sale apps
With a dedicated mobile app, eCommerce owners can let their customers access their stores right on their mobile phones.
Added with features like easy accessibility, product browsing, and tracking for customers, you can enjoy more conversions.

Hardware device integration apps
Our experienced mobile application development company has prior expertise with cross-device integration to keep you connected with multiple devices.
Ranging from Bluetooth and Wi-fi connectivity to Cloud integration, our experts have paved the way for smooth connectivity with Smartwatches, IoT devices, and others.

Education app
We provide innovative and advanced solutions for clients looking for quality educational and e-learning applications.
We provide smart and more productive solutions with features such as live streaming, media sharing, user roles, and many more.

Lifestyle apps
Over the years, our mobile app development agency has built intuitive and engaging lifestyle mobile apps.
We have helped our clients with apps for monitoring sleep cycle and health, booking accommodations, and movie tickets.

On-demand apps
We are one of the most reputed on-demand mobile applications development companies with experience in development for varied industries.
Our team can help you with user-friendly on-demand apps to streamline your business processes and retain more customers.
Our knowledge base
Robust custom Mobile apps tailored specifically to your business needs.
Back-end Solutions
We have years of experience in catering the backend technologies for all mobile and web app development needs. We leverage modern tools and technologies to develop innovative mobile backend solutions to ensure success for your business.

Firebase
Our experts can help you to deploy the Firebase backend to facilitate the development process of your Android and iOS applications.
Allow this Google-powered app development platform to scale up the features of your applications to reach your business targets.

Mobile CMS
We understand the importance of flawless CMS for your applications. That is why our team focuses on developing a stable and fast CMS to bring together everything you need.
Our team is capable of developing mobile CMS that offers production-ready content API with custom modules to ensure the success of your mobile applications.

Website
Our backend development team can help you to evade the fuss of maintaining two separate backends for mobile apps and websites.
We can provide you with a concrete solution to enable your mobile applications to use the web backend that is already in use.
Develop IoT Applications
We have a certified and highly experienced IoT application development team that can help you with state-of-the-art IoT applications for any industry and vertical to deliver an outstanding experience for the users on connected systems.

Conceptualize IoT Architecture
Our team can help you with a conceptualization of IoT architecture to ensure that it can handle massive data while conducting preliminary processing.
Our scalable architectures for IoT apps can assist in flawless synchronization of communication from end devices to the cloud with the growing ecosystem.

User Experience for IoT
We use our expertise to deliver intuitive and effortless user experiences on devices and applications used to control them.
Our team helps to understand and modify the user journey by enabling real-time feedback into your IoT applications.

IoT Platform Integration
The Brihaspati Infotech can help you with the integration of IoT apps with various channels such as POS systems, sensors, and many more.
We also possess the expertise to integrate new IoT solutions with your existing infrastructure to maximize the ROI.
Our knowledge base
IoT app solutions that meet market standards and stay relevant over time.
Hybrid Cross-Platform App
Being one of the highly reputed hybrid cross-platform apps development companies, our team has expertise in developing high-performance cross-platform apps that provide an experience of native apps on different platforms like Android, Windows, and iOS.

Latest Hybrid Frameworks
Our experts remain updated with the latest cross-platform development frameworks to ensure the best app features, performance, and UI/UX components for you.
We have the expertise to code even complex features in hybrid frameworks so that your applications can stand ahead of the competition.

Feature-rich Applications
The Brihaspati Infotech believes in delivering feature-rich cross-platform applications that are developed in modules and tested on real devices.
Our team can deliver the apps with the native interface and user experience while sticking to the hybrid approach on iOS and Android devices.

Hand-coded and Scalable Apps
We ensure to use a clean and well-documented codebase to enable greater market penetration for your cross-platform applications.
Our team strives to design code architecture that is scalable so that your app is always compatible with upgrades in the future.
Our knowledge base
Innovative cross-platform app development to propel your businesses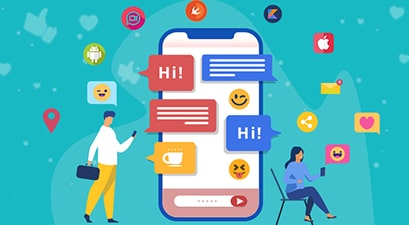 Dating App Development with Native iOS, Android Technology Stack
We have designed a custom on-demand food delivery app that streamlines your food ordering business.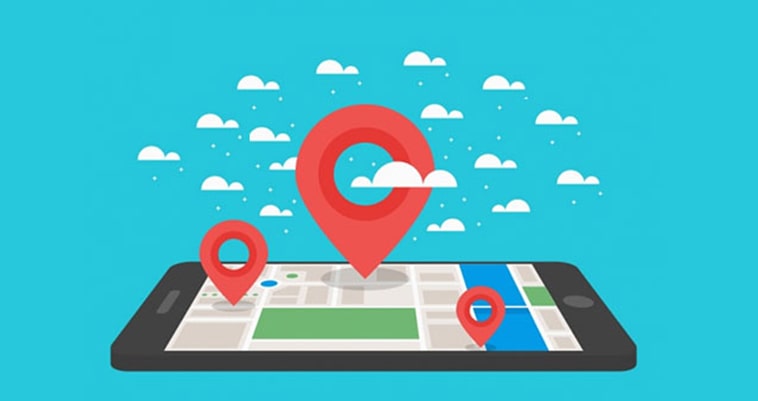 Route maker App for iOS , Android and Tablet
Business meetings or adventurous trips, we get to explore and travel new routes every time.
Development of PWAs
At The Brihaspati Infotech, we are dedicated to developing best-in-class Progressive web applications compatible across all devices and screen sizes. Our team has expertise on all tools that can assist in developing superfast PWAs that work efficiently even with a poor network.

New PWA Development
Our experts can help you develop a progressive web application from scratch while adhering to the latest industry standards and techniques.
We ensure to maintain high performance, accessibility, and best practices to deliver the desired results for your business.

Security and bug fixing
We know that a progressive web application with bugs and security loopholes will never deliver the expected results for your audience and business.
Our PWA development team always ensures code revisions, automated testing, and data encryption to keep your PWAs free from bugs and security threats.

Upgrades and Maintenance
Our mobile app development team never lets your PWAs encounter problems by keeping them updated with frequently changing technology.
We ensure to maintain the existence of your app by taking every possible measure such as performance review, content updates, and feedback on user behavior.
Our knowledge base
Get Most Out of Our Progressive Web App Development Services
Spend less time worrying about technology.
One-stop for all your app development concerns.
We believe in developing enriching experiences on your Android, iOS, and Web applications.
Get in touch with our experts today for Mobile App Development Services.
BROWSE & REVIEW our Project Case Studies
Why Choose
Mobile App Development Services?
11 + years of experience in developing robust mobile apps.
App development services that fit every budget.
No compromise on quality, ethics, and transparency.
150 + expert developers to deliver.
Latest techniques and methodologies.
Ongoing maintenance and support to ensure success.
"How a leading global franchise development company scaled faster with the help of The Brihaspati Infotech."
Jeff Baietto, M.A., COO & Co-Founder of InJoy Global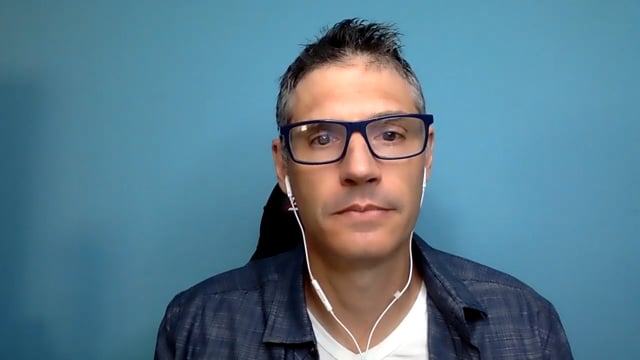 Next Step:
Get end-to-end quality Mobile app development services
Connect with our expert team today