Shopify Multi-Store Implementation: How to do it right?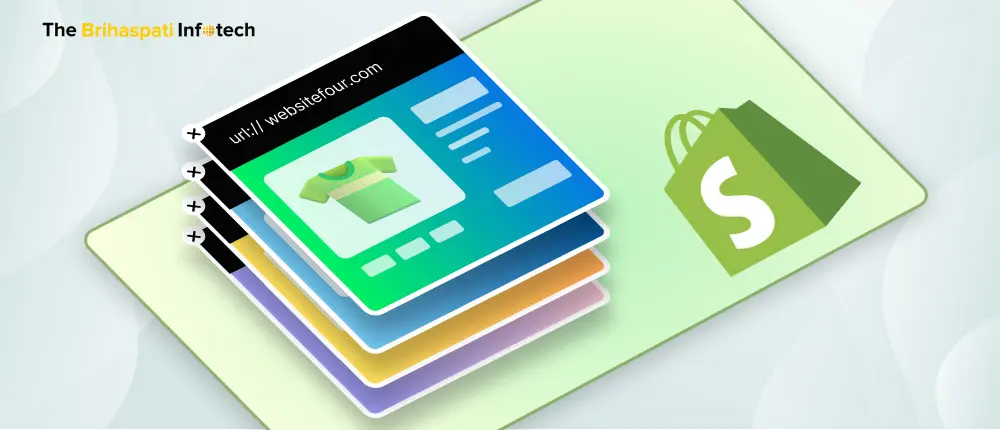 Shopify Multi-store implementation can provide significant advantages for businesses looking to expand. Businesses can broaden their product offerings by creating different storefronts for various product lines or customer segments.
The Multi-Store Shopify feature allows the creation of multiple accounts registered under a single email address. However, to manage Shopify multi-storefronts, merchants need to deploy multiple admins for each store to handle tasks such as inventory management and payout methods.
This article will outline how merchants can effectively set up and manage Shopify multi-sites without compromising their productivity.
Is it possible to have a multi-store setup on Shopify?
Yes, it is possible to set up a multi-store on Shopify, which allows users to develop multiple stores based on their requirements. Merchants can create as many stores as they need using their registered email addresses with Shopify.
Those with large businesses, who are looking to expand their reach in local and international markets without compromising the value of their brand, are primarily suited for having multiple Shopify shops. It is not recommended for everyone.

For those who have just started their e-commerce store and are receiving a good response, it is advisable to wait and track their audience's behavior and interests before diversifying their products into multiple storefronts. This will help them understand their audience's preferences and make informed decisions about expanding their business.
Ultimately, multiple stores in Shopify can be a great way to scale your business, but it should be approached with caution and after careful consideration of your business needs and goals. The best way to implement a multi-shop setup is to hire Shopify developer with the right skills and experience with multi-store e-commerce setup.
How to implement Shopify multi-store?
Opening a new eCommerce store is always an electrifying experience. We would also advise to compare CMS solutions for Multistore development to choose the best option for your business.  No matter whether it's your second, third, or fourth, you have to lay a solid foundation to avoid chaotic situations later on. So, if you are planning for a new storefront for your multi-store Shopify store, below are the quick steps to do it like a pro:-
Step 1 – Create And Configure Each Store
Register with Gmail or social media to actively create a Shopify account and start with a Shopify multi-store. Once you set up the account, take the initiative to enter your desired business name. Actively choose the product/service category and selling location to define your offerings when setting up your Shopify account. After entering your email address, your Shopify account will be ready to continue.
Once you have set up your initial store, you can easily create another store under the same email address but remember that the email address will be the same but your Shopify account will be different.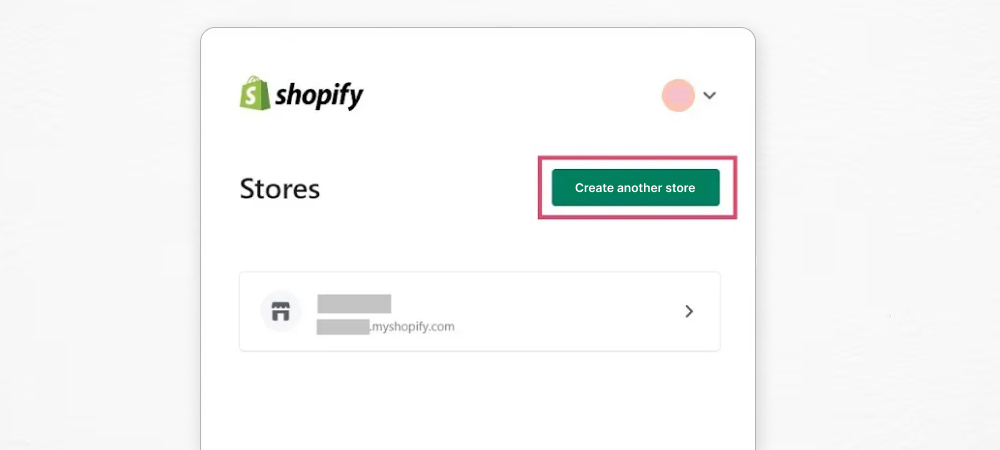 Step 2 – Setup the domain for each store
Setting up a custom domain for each Shopify store is an important step for merchants who want to establish a unique brand identity and improve their online presence. By default, every Shopify store is assigned a subdomain that looks like "abc.myshopify.com". While this subdomain is functional, it is not very professional and does not inspire confidence in customers.
To set up a custom domain for your Shopify store, you first need to purchase a domain name. Popular domain registrars include GoDaddy, Namecheap, and Google Domains. Once you have purchased your domain name, you can connect it to your Shopify store.
To continue, simply log in by using your registered email account and click on the option to create another store. This will enable you to create a brand-new store for your products or services without needing to set up a separate email account.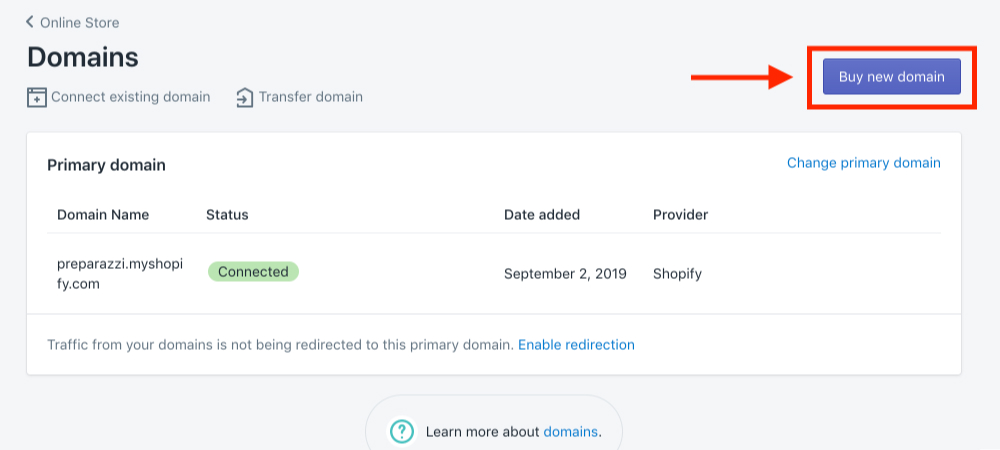 Step 3 – Customize the Shopify Multi-store themes
Customizing Shopify multiple shops is a crucial and time-consuming task that requires a significant amount of effort to get every detail right, from font colors to text spacing, headings, logos, banners, image placement, and much more. Tailoring a store exactly to your preferences can be challenging with Shopify, especially if you lack experience in web development, despite the range of customization tools it offers.
Therefore, it can be beneficial to hire a Shopify development agency to handle the customization process for you. These companies have the expertise and experience to create a visually appealing and functional storefront that meets your specific requirements.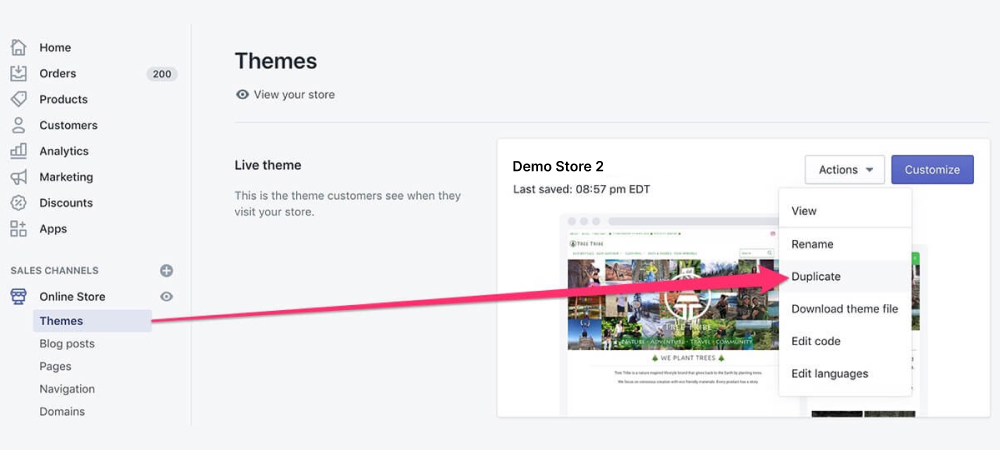 Step 4 – Integrate Third-Party Services
Managing multiple stores in Shopify can be challenging, you want to ensure consistency across all your storefronts. Fortunately, Shopify offers a range of third-party apps and custom app development services that can help automate and streamline the management process.
Integrate third-party apps or develop custom Shopify apps to simplify managing multiple stores, including inventory, orders, and payments.
Merchants can use an app like Multi-Store Sync to synchronize the inventory across Shopify multiple stores, so it can avoid the risk of overselling or underselling products. Similarly, apps like Orderlytics can automate order fulfillment, making it easier to manage orders from multiple stores in one place.
Custom Shopify apps can also be developed to meet specific needs and requirements. For instance, you may need apps for catalog management across stores or accounting software integration for automated bookkeeping.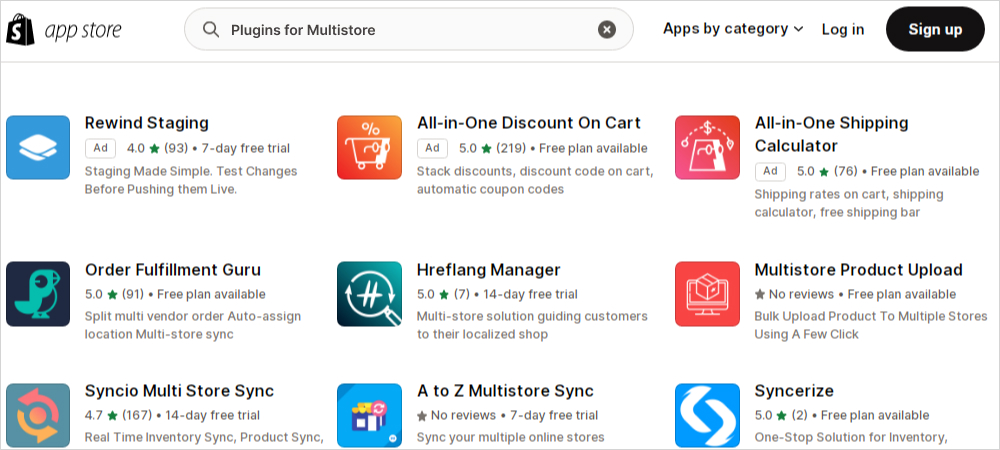 Step 5 – Configure Shopify language settings
The language feature of Shopify is commendable because it enables merchants to configure multiple languages in their storefronts. Merchants can access this feature from the Shopify admin dashboard by navigating to the 'Settings' section and selecting 'Languages'.
It allows merchants to add multiple languages to the storefront by selecting the 'Add language' option. Shopify currently supports over 20 languages, including English, French, Spanish, German, Italian, and many more.
After adding desired languages, merchants can edit translated content for each language, including product descriptions, collections, pages, and key store areas. Merchants can customize the language switcher to enable customers to switch between different languages on the storefront.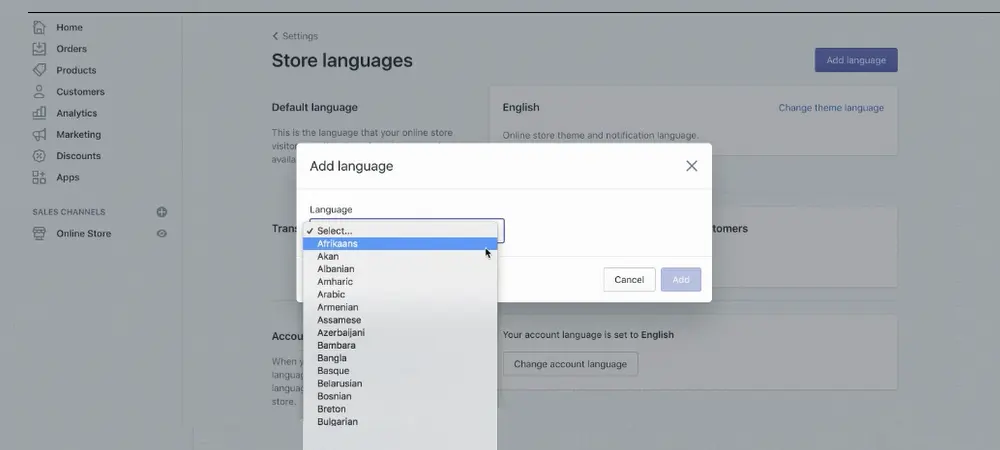 Step 6 – Optimize Shopify multi-stores For Search
Successfully creating multiple accounts on Shopify is just the first step towards building a successful online business. To achieve good rankings on search engine results pages (SERPs), it is crucial to optimize each store effectively. While it may seem simple to perform these actions but hiring a Shopify expert can yield even better results.
Optimizing your stores involves a range of tasks, including image optimization, content optimization, product descriptions, tags, and other important elements. Optimize these components to enhance search engine rankings and boost product/service visibility for potential customers.
Managing Shopify multi-stores in one account
Shopify offers the convenience of creating multiple stores under a single email address. However, in order to manage Shopify multiple stores in one account, merchants must opt for the Shopify Plus Multiple Stores plans. This plan enables merchants to create up to 10 stores under one Shopify account.
Shopify Plus's multiple stores plan allows merchants to manage all their accounts from a single account efficiently. Despite consolidated account management, separate order and inventory management is required, with a $250 fee per store.
Conclusion
Establishing and managing Shopify multiple store network can be a beneficial strategy for businesses aiming to expand and diversify. While Shopify allows the creation of multiple stores under a single email address, it is necessary to operate them separately.
However, merchants can go with the Shopify Plus Multiple Stores plan to manage multiple stores under one account. Additionally, utilizing third-party apps and custom-developed apps can greatly aid in effectively managing all the stores. If you have any further questions or require clarification, please don't hesitate to reach out to us for assistance.