Full-Service Web Development Company
We possess rich expertise in developing Websites, WebApps, and Business automation solutions perfectly aligned with your vision.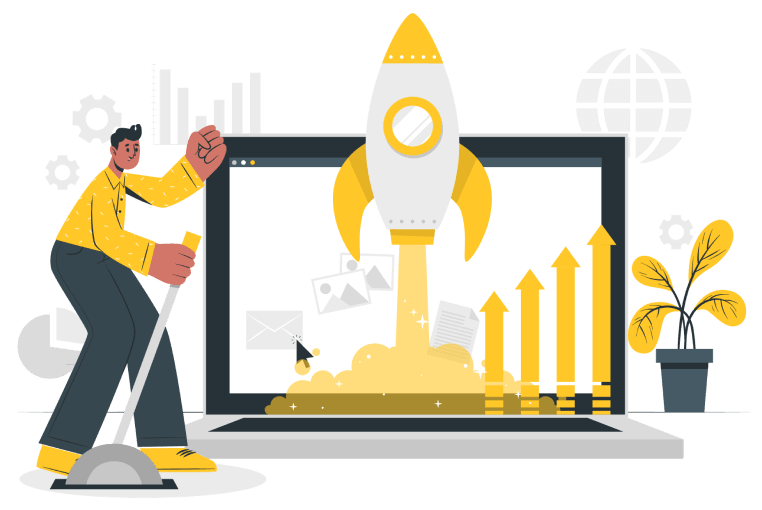 Develop Fresh Website
Our experienced website development company creates full-fledged websites from the ground up. We offer Mockup designs, UI/UX development, and the Development of imperative website features. We execute design after conducting extensive market research to ensure that the new website precisely meets your expectations.

Brand Credibility / Brand Exposure
To increase the brand credibility of your business, we develop an interactive website that looks good and communicates quality information to your consumers.

Fresh Concept / Idea
Our professionals will learn about your new idea and then strategize the conversion-focused concept based on our knowledge of the business.

Generate Leads
We build and maintain beautiful websites that lead to providing more business and in turn drive more conversions. More conversions mean more growth.
Consultation for Technology
Selecting the best tech stack is a real challenge however our team of specialists will help you select the right technology to deliver top-notch web applications with all the features.
Redesigning the Website
The website needs to portray a strong brand image that truly represents the business. If you find your website outdated, slow, not responsive, then get our exclusive web development services for redesigning your existing website.

Rebranding needs
If your website's traffic and conversions are flatlining, then it's time to upgrade the look/feel.
We are the right partners in carrying out rebranding.

Drive more traffic
If you want to convert visitors into leads and increase website traffic, you can take help from our web development professionals for a fresh design for your website.

Mobile-responsive design
Experiencing a large bounce rate because your website is not responsive to mobile users?
Get responsive website redesign from our experts to lower the bounce rate and enhance conversions.

Optimize for search engines
Is your site losing rankings or seeing a gradual decline in organic traffic?
Is Google page experience a headache to achieve?
With a new redesign, your site will follow all the latest guidelines and rank back on the Top.
Custom Website Development
With 11 + years of experience in building custom websites, The Brihaspati Infotech has provided scalable, brand-oriented, interactive tailored online solutions to increase the ROI.
Every client has unique needs and one solution does not fill in the bill. Our team has designed certain custom sites for the client such as online booking, educational platforms, dating sites, and many more.
If you have a particular requirement regarding custom website development you can contact us.
E-learning Portal
During the pandemic, educational institutions shifted their classroom to digital platforms.
If you also have a similar requirement then our experts can help in developing an e-learning portal.

Travel Platform
Looking to get a travel portal built for a travel agency?
Being professional we have delivered numerous online travel portals that increase user engagement.

Events booking Platform
Want to establish an online event booking platform for the users where they can see the upcoming event and book their ticket. We are experts in creating event booking applications.

Community Platform
We have built numerous community platforms like dating apps for social sites. With our services, you can reach out to millions of users across the globe.
If you need a similar portal, contact us now.

Real Estate Portal
Are you an Agent / Agency who wants to list the apartments, houses with their location and pictures?
We can build a custom real estate portal integrated with 3rd party APIs that will help you connect with potential buyers.

Jobs Marketplace
If you want to create a custom platform for the employers and recruiters where they can post or apply for the job.
We can build a custom jobs marketplace catering to your needs.
Our knowledge base
Successful custom site development to enhance the UX and functionalities of your business
Custom CMS Development
The Brihaspati Infotech has aided businesses in their growth on every major CMS development platform. Our professionals take a 360-degree approach to website development, which covers services like UI / UX design, modification, plugin creation, and anything else that improves the functionality of your existing CMS.

Quick, In budget solution
If you want to make the website content easier to manage, we can design a CMS theme from scratch or can customize the premade templates that fit your budget.
Our experts are ready to fulfill your needs.

Easy to use Admin panel
CMS has a graphical interface, even if you have limited technical knowledge you can easily use the admin panel. Images and text from your website can be quickly integrated and uploaded onto specified pages.

Custom Plugin / Module development
Our custom website development services include building custom CMS plugins to enhance default website features.
We ensure that with custom-integrated modules your workflow is more streamlined, maximizing efficiency and increasing ROI.
Develop E-commerce Portal
The Brihaspati Infotech has provided cutting-edge e-commerce development services to thousands of firms for robust, superior, and scalable online stores that stand the test of time. Our professionals have created custom apps for marketplaces, drop shippers, custom checkout experiences, 3rd party integration, and much more.

Build an Online Store
If you want to sell your products online and want to have an e-commerce store, our eCommerce development company can help you in building a full-fledged online store from scratch.
Our professionals will understand your vision and target audience to make your store stand out.

Integrate with 3rd party platforms
Our experts will enhance your e-commerce store capabilities by integrating third-party APIs meant to deliver a myriad of services such as payment gateways, CRM, ERP, and Marketing.
Our Website development company will further enhance your store capabilities with custom modules and integrations.

Develop custom apps/plugins for Marketplaces
Do you want to develop a fully customized plugin for your marketplace?
Our experts can help you in building a plugin or app from the ground for your online store by ensuring the functionality, usability, and performance of the plugin.
Framework Development
Over the years, The Brihaspati Infotech has developed several custom plugins and modules for both public release and individual websites. Our eCommerce website development services offer the development of public plugins for app-store publishing, private apps, and custom module development services.

Flexible and Scalable solutions
Do you want to boost the performance and efficiency of your web applications?
We as the best framework web development company can provide flexible and scalable solutions that save your time.

Unique Solutions that fit the needs
If you have any specific requirements for your SaaS application, our team of specialists can deliver you unique and perfect custom solutions that meet your needs.

Better Security
While building a framework, our web development agency makes sure that the framework can handle web attacks. Our experts do the testing to gain a strong level of security. All the security vulnerabilities are expected to be solved during the development.
Our knowledge base
Establish your brand with custom-tailored frameworks in lesser time
SAAS Solution Development

Have a Solution/Idea that can scale
Are you an entrepreneur with any business idea that can scale well in the future? Then our web development agency can help you in turning your idea into reality.
We have delivered many SAAS solutions that have scaled and generated much revenue.

Ongoing maintenance and further development
Our experts can help you in adding additional features, functions, and possibilities to increase the business.
If you need updates, upgrades, or troubleshooting, We are here to help you.

3rd Party Integrations
We are the right choice if you have your own SaaS platform that needs 3rd party integration.
Our experts can help in integrating new platforms into your existing business process without affecting the stability, scalability, and end-user experience.
Our knowledge base
Create a personalized SaaS platform for your brand to gain visibility to millions of users.
Spend less time worrying about technology.
Everything you need to build and maintain eCommerce Store
We at The Brihaspati Infotech take Full ownership of the Ecommerce development project playing a Proactive Role with Regular communication.
It takes a minute to Reach Us
BROWSE & REVIEW our Project Case Studies
Web Accessibility Solution for BigCommerce Store Owners
The requirement: Our client was struggling with the integration of his BigCommerce Add-on on stores. He approached our team to develop a script required to integrate with the BigCommerce store.
The solution: We understood the flow of information between the client's application, BigCommerce stores, and their customers. It was essential to ensure the efficient functioning of the Add-on on the stores.
The result: We used expertise with API development, Script validation, and script integration to generate a script from the original app and added options like multiple store management and automatic email.
Integrating STS GiftCard Solution with BigCommerce
The requirement: Our client was running a successful cross-platform loyalty and Gift Card solution, but it was not compatible with BigCommerce stores. He approached us to create a customized BigCommerce application to facilitate the integration with BigCommerce.
The solution: We developed an application that can facilitate the integration of the client's Giftcard system with BigCommerce stores despite the limitations of this platform.
The result: BigCommerce store owners can now integrate the client's cross-platform loyalty and gift card solution to their stores. Customers can redeem their Gift Cards on BigCommerce stores while making a purchase.
An Ideal Automation Solution for a Mover Business
The requirement: Our client was running a moving business where he was dependent on manual processes to manage trucks, workforce, payrolls, and other aspects of the business. He wanted a solution to automate his business.
The solution: To provide an effective solution, we used our expertise with the latest technologies to develop a unique platform. We offered custom features to manage every vital aspect of business activities.
The result: Our platform offered a unified management console that enabled the client to overcome the drawbacks of old-school practices. By getting a highly efficient business automation solution, he can manage the business activities more effectively.
What Makes The Brihaspati Infotech
Web Development Company?
We take a results-driven strategy from the beginning. This allows us to keep focused on delivering the needs and expectations of our consumers.
Our professionals are well-versed in all aspects of web development, including the frontend backend development, as well as the APIs and extensions that connect them externally.
Our maintenance and technical support team keep in touch with the clients after the website is completed. Our developers are on standby to correct any errors that may arise after delivery.
We develop fully functional, feature-rich, pixel-perfect, well-optimized, cross-browser compatible, and SEO friendly sites that can scale
Our experts have a thorough understanding and experience in the most popular Frameworks and CMS's. We are a Technology company with hands-on expertise in delivering scalable solutions.
Our developers averaging 11 + years of experience in their niche, ensuring a smooth and flawless solution by your side.
"How a leading global franchise development company scaled faster with the help of The Brihaspati Infotech."
Jeff Baietto, M.A., COO & Co-Founder of InJoy Global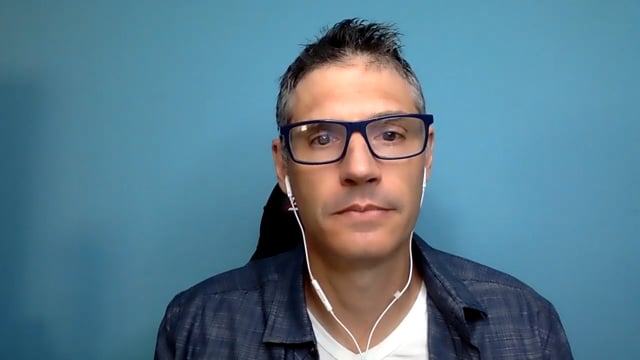 Next Step:
Drive success with our expert Web Developers
Connect with our expert developers now