Development Partners
You Can Rely on
The Brihaspati Infotech powers some of the web's most efficient, dependable solutions in Web, Mobile, and SaaS to help businesses improve efficiency.
Startups
Cost-efficient, easy-to-implement, scalable solutions to help you start small and scale out as your business grows.
Small/Medium Businesses
Best-in-class solutions backed by global compliance to keep pace with your growing business needs.
Enterprises
Custom solutions to help you augment efficiency, manage workflow, and enhance user experience.
BROWSE & REVIEW our Project Case Studies
SAAS Platform implementation for Influencer Marketing
The requirement: Four years back, An innovative entrepreneur approached our team to deliver a SAAS solution to enable eCommerce businesses to generate revenues with a customer-focused approach for influencer marketing.
The solution: After understanding his requirements and the potential of the concept, we developed the Gatsby Influencer Automation Platform using Vue js & Node js to turn his vision into reality by featuring powerful influencer scoring, automation integration, and engagement metrics.
The result: The SAAS solution we delivered to the client is among prominent success stories in the present-day eCommerce environment. The tool enabled the stores to use their existing customers to scale up their revenues without worrying about heavy marketing spends.
A Custom CRM Solution for a Mover Business
The requirement: Our client was running a moving business where he was dependent on manual processes to manage trucks, workforce, payrolls, and other aspects of the business. He wanted a solution to automate his business.
The solution: To provide an effective solution, we used our expertise with the latest technologies to develop a unique platform. We offered custom features to manage every vital aspect of business activities.
The result: Our platform offered a unified management console that enabled the client to overcome the drawbacks of old-school practices. By getting a highly efficient business automation solution, he can manage the business activities more effectively.
Redefining User Experience for Shopify Plus Store
The requirement: Law Casey, a successful entrepreneur running eCommerce businesses, was struggling with the limitations of his Shopify store. He approached us to upgrade one of his stores to Shopify Plus and add some custom functionalities to his website.
The solution: After discussing the client's requirements, our team got a challenge to transform the website to the latest standards of the marketing universe. Our team worked to find out and customize the best plugins or applications to transform his eCommerce store.
The result: We added many robust functionalities such as a custom mobile layout, custom layout for the product page, back-in-stock functionality, new fit quiz, and many more to improve the standards of the website to the latest and effective practices.
Spend less time worrying about technology
We, at The Brihaspati Infotech, take complete ownership of your project, suggest you the right technology stack, and deliver blue-ribbon solutions with seamless communication, round-the-clock availability, and insightful recommendations.
Got a concept in mind?
From IDEA to Production , we deliver scalable solutions
We offer the following services
E-commerce
solutions
Transform your ecommerce experience with our unmatched ecommerce expertise. No matter how unique your business niche, size, or requirement is, we've got you covered.
Read more about eCommerce development
Web
development
The Brihaspati Infotech provides result-oriented web development services across all prominent technologies for different industries, including retail, healthcare, manufacturing, hospitality, and elearning.
Over the years, we've successfully delivered 10K+ B2B & B2C Web platforms to our extensive global clientele.
CMS & eLearning platforms
Responsive, mobile-friendly design & development
Progressive web applications
Yii 2- & Laravel-based framework development
Support & integration of APIs with third-party systems
SAAS
development
We pride ourselves in empowering enterprises and startups around the globe with our out-of-the-box SaaS solutions for more than a decade. Our experts can create sophisticated and scalable SaaS solutions using cutting-edge technologies.
Partner with our accredited SaaS development company today for a customizable software-as-a-service application to monetize your software products. Some of our SaaS development services include:-
Read more about SAAS development
Design and development of SaaS App
Development of Mobile SaaS Application
Business automation & intelligence platforms
SaaS CRM Solutions
Third-party Integration Services
Data Visualization Solutions
Software On-demand SaaS Services
SaaS-based eCommerce solutions
SaaS Consulting Services
Mobile App
development
We deliver both native and cross-platform applications with rich functionality to help you create an engaging end-user experience and spur your business growth.
Read more about Mobile App development
SWIFT-based native iOS development
Kotlin- & JAVA-based Android app development
Enterprise mobility solutions
Hybrid app development in React Native & IONIC
IoT & hardware-based applications
Industry-specific application development
Modules/Plugins
development
We build custom extensions, modules, and plugins to extend the capabilities of your existing platform.
Every business is different and different are the functionalities it needs. We understand this and, therefore, build custom plugins and extensions to help you get the functionality you always wanted to have onboard.
Shopify public and private apps
Custom Magento extensions
Google Chrome extensions
WIX, BigCommerce, and Ecwid apps
Custom WordPress plugins & widgets
Plugin integration & upgrade
UI / UX
design
We deliver engaging and functional designs that have simplicity, clarity, and high usability to complement the functionality of your platform.
Read more about UI / UX Design
Mockup designs & wireframes
Mind maps & flow diagrams
Figma, Adobe XD, PSD designs
Mobile and software UI
Banners, landing pages, and marketing collaterals
Why Choose

The Brihaspati Infotech?
Innovative and flexible development teams with no compromise on quality, ethics, and transparency
Dedicated project manager for each project to ensure smooth collaboration and timely delivery
11 + years of experience in full-stack technology consulting to help you choose the right technology
150 + professionals to provide fastest turnaround on demanding workloads
Unparalleled commitment to fostering relationships that can be served and sustained long-term
Seamless reporting with round-the-clock availability, clear communication, and crisp documentation
"How a leading global franchise development company scaled faster with the help of The Brihaspati Infotech."
Jeff Baietto, M.A., COO & Co-Founder of InJoy Global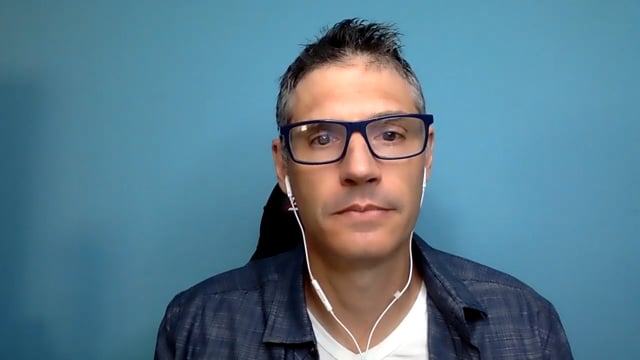 Next Step:
Drive success with our Expert team
It takes a minute to Reach Us