SAAS Platform Development
Our SaaS development company creates fully functional web and mobile apps from the ground up. To deliver the best platforms that meet your expectations, we use solid business methods and cutting-edge technologies.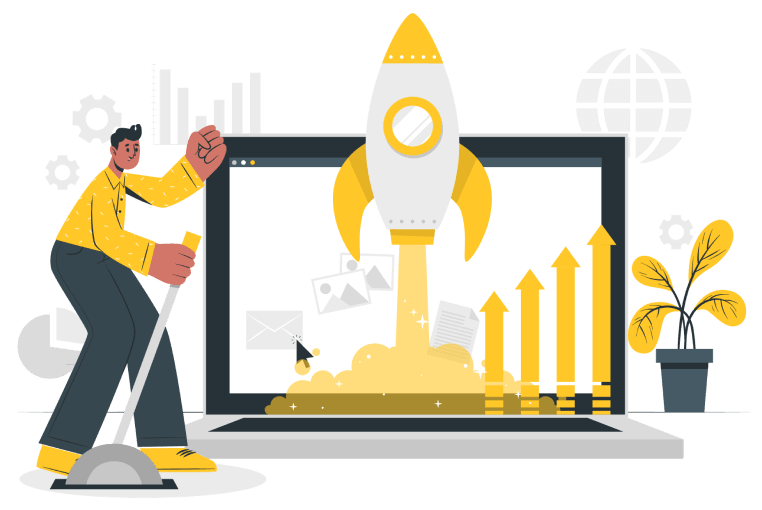 Materializing Concepts
Are you an entrepreneur, a small business, or a large organization that requires a SaaS platform? Our SaaS professionals can assist you in implementing your vision into reality.

Research
For a competitive edge in the industry, we analyze competitors' plans as part of our SaaS development services.
By focusing on the features that are most relevant to your target audience, we can help you create a rich user experience and increase sales.

Wireframes
We create UX/UI designs that are in accordance with your vision for a successful online business.
Our staff makes it a point to stay on the same page with you by going through every design aspect and functionality.
Design and development of UI/UX
Prototyping

MVP Phase
Our team of professionals can help in building a new product with core functionalities, minimum features to test how the targeted audience will respond.
Technology Consultation
Our knowledge of all prominent technologies allows you to choose any SaaS platform to establish your online presence. Since 2010, we've been consistently supplying flawless solutions for launching Software as service platforms.
Enhance Existing Software
Do you have any existing SaaS platform which requires regular enhancements? The Brihaspati Infotech, the best SaaS development company offers cost-effective services needed for regular upgrades and enhancement tasks.

Add new features:
Our SaaS development agency can assist you in creating custom features that aren't available in your current platform.
We offer custom solutions that allow you to add new features that improve the customer experience and engagement, resulting in a higher return on investment.

Regular maintenance
Our SaaS development agency offers continuing support to ensure that the most recent versions are supported and that security patches are issued on a regular basis.

Support
Do you need regular support during your Business hours? We are available for troubleshooting problems and provide ongoing support
CMS & App Development
Do you want to increase the audience and revenue of your existing platform? Our SaaS development company helps you in extending the reach of your business by developing modules/plugins for content-rich platforms

CMS Plugins
Do you want to integrate CMS plugin with the current SaaS platform? We have a team of WordPress Wix, Squarespace, Drupal experts who can create custom plugins/modules for your SAAS applications.

Ecommerce Apps
To expand your presence on e-commerce stores, we have Shopify app experts, Magento experts, WooCommerce experts who can help you in developing public and private apps for your SAAS Applications.
We have delivered many Public eCommerce apps that tie very well with your products, allowing you to reach new Merchants and grow the customer audience. Our apps are secure, follow proper standards, and are scalable.

Chrome Extensions
Want to give your products/services a better customer experience with custom chrome extensions? You've arrived at the right location.
Our Developers can create browser extensions that are tailored to your company's needs, allowing you to increase the outreach.
We have worked with businesses to create high-quality rich browser extensions utilizing HTML, JavaScript, and CSS.

Mobile app
We design high-quality apps using agile and linear development approaches to put your business in your customers' pockets.
Hire mobile app developers that can integrate with your SAAS applications to increase real-time users, user engagement.
Native Apps
Hybrid Apps
Web Mobile Apps
3rd Party Integrations
Your SaaS platform might require out-of-the-box integrations to increase customer retention. Our SaaS development services will further help you expand your platform abilities with third-party integration. Over the years we have helped businesses by integrating with POS, Payment gateways, CRM's, Warehouse management, etc. to help them provide more features.

Stay Connected
Are you a business owner who wants to stay connected with the other applications to increase user engagement? Our SaaS developers can help you in integrating the other apps with your platform.

Expand your Horizon
We recognize that your present store platform may be insufficient to meet your expanding business needs. Our experts can assist you in staying ahead of your competitors.

REST / SOAP API
We have experience integrating REST and SOAP-based APIs. Whether you need such connectors for your store or want to go with Headless development, we have a lot of experience with both.
Our knowledge base
Increase customer retention with out-of-the-box 3rd party integration
Cross-Industry Solutions
The Brihaspati Infotech creates custom SaaS platforms based on your requirements. Our custom SaaS development firm recognizes that your app is one-of-a-kind, and a ready-made solution can never do it credit. With this in mind, our developers create customized platforms to meet specific needs.

Social Video Platform
Looking for a platform where users can view, create, edit, share, group videos and images for special occasions?
We are professionals in developing SaaS-based video-sharing platforms.

Digital Events Solution
Are you an event organizer looking for an online platform where you can add the upcoming events, list of guests, and provide digital badges to the attendees.
We are here to provide you with a similar platform.

Sports Booking Platform
Are you a sports facility owner and want an online portal where you can manage all the venues, courts, and bookings from the same place?
With our SaaS development services, you can get the same solutions.

Corporate Wellness Program
Want to monitor the health of your employees in real-time?
We have a team of specialists who can help you in the development of a similar wellness app where employees can self-assess their health.

Multi-Vendor Marketplace
We have built a track record of developing successful Marketplace solutions that assist in connecting vendors and buyers.
On every popular SaaS development platform, we have experience customizing B2B, B2C, and C2C marketplaces.

Learning management system
If you want to shift your training platform to a digital platform? We can help you with this.
The professional of a leading SaaS development company has built a similar SaaS-based application for the customer.
Our knowledge base
Enrich the user experience and multiply sales with Custom SaaS platforms
Boost Security & Scalability
To instill the best security measures on the SaaS platform, The Brihaspati Infotech adheres to strict code standards.

Best Code practices
While designing a SaaS platform, our development team adopts the best code practices for SaaS security breaches. We perform security-oriented test sessions.

Ensure an efficient collaboration
Before starting the development, our team of specialists makes sure scalability is taken into account and allows the business to access more features and services they grow.

Regular Security updates
For a successful and secure SaaS platform, our development agency is committed to implementing the best security to handle the new patches and updates.
Spend less time worrying about technology.
Everything you need to build and maintain SAAS Development
We at The Brihaspati Infotech take Full ownership of the eCommerce development project playing a Proactive Role with Regular communication.
It takes a minute to Reach Us
BROWSE & REVIEW our Project Case Studies
A SAAS Solution for Customer-focused Influencer Marketing
The requirement: Four years back, An innovative entrepreneur approached our team to deliver a SAAS solution to enable eCommerce businesses to generate revenues with a customer-focused approach for influencer marketing.
The solution: After understanding his requirements and the potential of the concept, we developed the Gatsby Influencer Automation Platform using Vue js & Node js to turn his vision into reality by featuring powerful influencer scoring, automation integration, and engagement metrics.
The result: The SAAS solution we delivered to the client is among prominent success stories in the present-day eCommerce environment. The tool enabled the stores to use their existing customers to scale up their revenues without worrying about heavy marketing spends.
SAAS Platform Development for Creators – Laravel
The requirement: The client was looking for a full-fledged social platform that connects content creators and consumers.
The solution: We delivered a Laravel-based community application which we designed and developed the platform. We provided end-to-end services like UI design, Database design Development, Third-party payment Integration, and final Deployment.
The result: The result is the delivery of a SAAS platform. Features like live streaming, live chatting option, API integration and more helped the client to get more user engagement and retention.
Video-Sharing Web App Development with Laravel
The requirement: The client was looking for a full-fledged solution where multiple users can register and upload their videos and images publicly or privately.
The solution: We created a laravel-based media-sharing web application for users. We delivered solutions like UI design mockups and the development of the app with robust features like privacy, quality, customization, and insights.
The result: The deliverable was a community-based video sharing platform, that allows users to share their images, videos on the website.
Why Choose Our

SAAS Development Services?
Our team of SaaS developers are not only knowledgeable about the latest technologies and tools but also adept at putting them to strategic use to provide the best possible results.
We have a 100% success rate in delivering projects to our clients within specified schedules since we adopt an agile strategy in designing all SaaS solutions. Our projects are both time-bound and high-quality-assured.
Transparency is a must if you want to create a user-friendly project. As a result, all of our projects are completely transparent.
We have a large committed team of testing professionals who employ the most advanced testing technology to ensure that our solutions remain fully functional. Our adaptable technology is assured to function in any condition or fluctuation.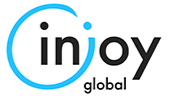 "How a leading global franchise development company scaled faster with the help of The Brihaspati Infotech."
Jeff Baietto, M.A., COO & Co-Founder of InJoy Global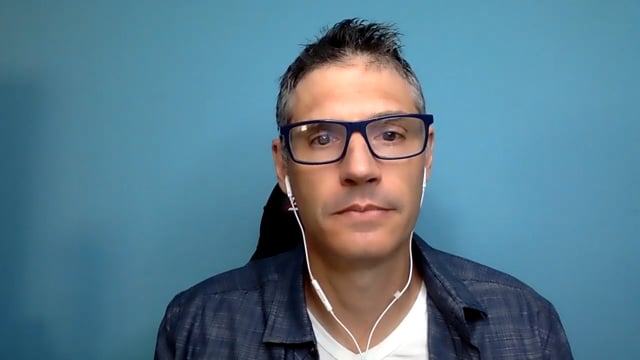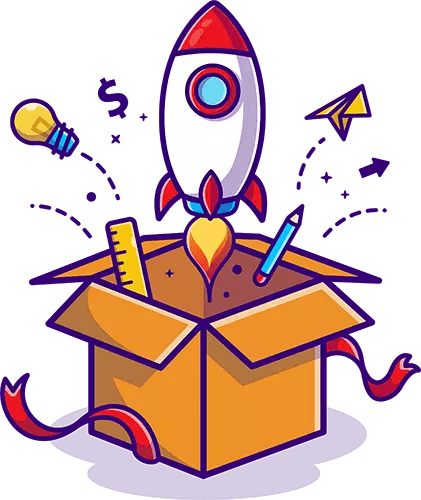 Next Step:
Spend less time worrying about technological issues.
At The Brihaspati Infotech, we make sure to deliver a scalable SAAS platform