End to End Integration Specialist Company
At The Brihaspati Infotech, we offer custom Modules and Plugin development services with a rapport of high quality and on time delivery.
Shopify Custom Apps
Want to integrate extra functionalities in your Shopify store? If yes, then you must build a Shopify Custom App and The Brihaspati Infotech is a one-stop solution for it. We can help you expand your eCommerce stores with custom solutions and seamless 3rd party integrations.
Payment gateway solutions
Offer your customers the flexibility to make payments on your Shopify store by integrating the custom payment gateways that support multiple payment options.
We can also help you to expand the reach of your payment gateway solutions to Shopify universe by creating custom apps to support integration.
Public App solutions
Our team can help turn your ideas into reality by creating a public app for solutions you want to cater to the Shopify store owners.
We ensure seamless integration of your apps with the Shopify platform so that your concept can create brand value in the eCommerce industry.
CRM / ERP / POS Integration
From CRM and ERP systems to POS, we can help you integrate all such solutions to enhance business efficiency dramatically.
If you want to offer your CRM/ERP/POS solutions to the Shopify universe, our skilled team can help with flawless integration.
Private App development
Our Shopify custom app development team can help you develop a private app for your eCommerce store with the perfect blend.
Get a private Shopify app for SEO, analytics, inventory management, or any other line of business that you want to link with your E-Commerce store.
Our knowledge base
Successful Shopify custom Apps development to achieve a larger audience.
Magento Extension Development
Our team specializes in complete Magento extension development services to render unprecedented flexibility for our clients. Our team ensures a complete range of services required to develop and deploy extensions on Magento 2 and Magento Enterprise platforms.
CRM/ ERP/ POS Integration
Get valuable and long-term benefits for your business with our CRM/ERP/POS integration services for Magento 2 and Magento Enterprise.
Enjoy real-time data, easy payment solutions, and better inventory/distribution management by contacting our skilled Magento developers today.

Integration of Order Management Tools
Don't allow the partial inventory data to hurt your sales by contacting our team for unexceptional order management tools for your Magento eCommerce store.
Provide a consistent and low-friction experience to your customers with custom order management tools for centralized inventory, order, and fulfillment.
Payment Gateway Integration
Enable your business to accept online payments from customers by integrating the custom payment gateways with your Magento stores.
Our Magento experts can help you expedite digital dominance with the highest quality payment modules for Magento 2 and Magento enterprise stores.
Marketing Tools Integration
Enjoy increased conversions and sales on Magento stores by using the marketing tools integration services by The Brihaspati Infotech.
We can help you with SEO and Marketing of online stores with the integration of robust Marketing tools offered by Magento.
Our knowledge base
Custom apps and integration services to facilitate Magento store owners.
WordPress Plugin Development
Our WordPress development team helps you to add a host of powerful features to your website, giving you infinite potential to expand the website's capabilities. We provide solutions for custom-built WordPress plugins with a mixture of business logic, efficiency, and scalability.

Public plugins for broader reach
Do you have an existing product but missing a public WordPress plugin for it? Act fast and contact our WordPress plugin development team today.
Enable your products to get exposure to millions of WordPress stores and their audiences to excel with your business ideas for better ROI.
Private plugins for custom needs
We configure and customize existing plugins and develop new private plugins based on business requirements to drive higher returns on investments.
We offer custom plugin development, based on your business requirement to equip your store with essential features and functionalities.
Integration With Third-Party API's
Our team can help you link your WordPress eCommerce store with third-party applications using standard or custom APIs for two-way data flow.
Our WordPress API implementations can help you achieve up to 200% growth in sales while reducing the cost by eliminating duplication of efforts.
Our knowledge base
Enabling growth for WordPress stores with out-of-the-box custom solutions.
BigCommerce App Development
The BigCommerce app development team at The Brihaspati Infotech allows your BigCommerce stores to enjoy immense scalability, performance, and expansion capabilities. We can help you to develop a BigCommerce App that fits your entire store requirements.
Custom Payment Gateway solutions
We can help you to ease the process of payment processing with BigCommerce with our custom payment gateway solutions.
Get an alternative payment gateway or a groundbreaking e-check service by contacting our Bigcommerce App development team today.
Public BigCommerce Apps
Allow your eCommerce business to enjoy tremendous scalability with enhanced reach using a custom public BigCommerce App.
The Skilled team of The Brihaspati Infotech can develop highly powerful, scalable, and features intensive custom apps for BigCommerce stores.
CRM / ERP / POS Integration
We have mastered the integration process and partnered with many popular companies to deliver outstanding BigCommerce integration solutions for the right use cases.
We can be your one-stop shop for integrations and eCommerce services! We have a system-specific approach to maximize your ROI via integrations.
Private Apps
We offer private apps development services for BigCommerce stores to extend the functional reach with an array of features and services into a store.
Our private apps can let you make informed business decisions in the form of leads, customers, sales, and payments data for business expansion.
Our knowledge base
Enabling BigCommerce Store to achieve better ROI with custom solutions.
Ecwid Plugin Development
Our highly experienced Ecwid plugin development team ensures to arm your eCommerce store with modern features. We can help you build custom apps, extensions, and plugins to extend Ecwid functionality and capabilities for a successful eCommerce store.
Custom Payment Gateways
We can help your Ecwid stores to have custom payment gateways to offer more flexibility for making payments on your store.
Our engineers make sure to update and maintain your custom payment gateways for flawless functioning and minimum dependence on API changes.
Marketing tools integration
We can help you with the integration of several marketing automation platforms on your Ecwid store regardless of your industry vertical and product niche.
The Brihaspati Infotech gives you complete control over your marketing strategy and empowers you to stay one step ahead of the competition.
Accounting, ERP, and POS integration
Connect your Ecwid store with accounting, ERP, and POS services to overcome the drawbacks of manual data entry across functions within a company.
Contact our team today for ERP and POS system integration that brings many valuable and long-term benefits for your business.
Forms and Form Builders
Grow your audience and collect first-party data about that audience to market to them effectively with our form and form builders services.
Get unlimited features and functionalities with our custom form builders to let you increase the data quality for your online ventures.
Wix/Squarespace Apps
We offer several Wix/Squarespace App development services to transform your business idea into elegant, impressive, and professional websites. The Brihaspati Infotech offers out-of-the-box Wix/Squarespace app solutions with great dexterity.

Wix/Squarespace 3rd API Integration
Our experienced Wix/Squarespace App development team can help you to write custom codes to access 3rd-party web services.
Offer more functionalities and enhanced user experience websites made using Wix/Squarespace using our 3rd party API integration services.
Inbound marketing and sales tool
Our team can help you with the integration of intuitive Wix/Squarespace marketing tools to build a strong marketing strategy for your business.
Allow your business to flourish with API.s like Google Maps, Google Autocomplete, Google Calendar, Cliniko, Currency Converters, and more.
Public App development
Get an impeccable reach for your ideas, products, and services by using the public App development services by The Brihaspati Infotech development team.
Our team can help convert your ideas and concepts into reality by developing outstanding public apps for the Wix/Squarespace universe.
Chrome Extensions
With Chrome having around 65% of the total market share, Google Chrome extensions can help your eCommerce business flourish. We have experience developing simple yet quality rich browser extensions using HTML, JavaScript, and CSS for enterprises and start-ups.
Automate work processes
Automate the web experience of your customers with custom Google chrome extensions to automate repetitive browsing tasks on your store.
Our team can help you develop custom extensions that automate the tasks like competitive analysis and form integration.
Ease of use for your Customers
Want to cater to a better user experience with custom chrome extensions for your products/services? You are at the right place!
Our team can develop browser extensions to let you deliver an enhanced user experience with extensions that are specific to your business needs.
Public extensions
Propel your business ideas to new heights and multiply your revenues by hiring the services of our chrome extension development team.
We can develop effective chrome extensions that help you focus on work, increase productivity and eventually save costs.
Our knowledge base
Harness the power of chrome extensions to enrich the user experience and multiply sales.
Custom Integration
Are you looking for custom integration solutions for your websites and applications? If yes, then you are just a click away from the most proficient custom integration services that help you overcome the drawbacks of readily available software and extensions for your eCommerce store.
Legacy Systems and Website Integrations
We provide best-in-class Legacy Systems Integration through legacy asset analysis, systems interaction analysis, data source analysis, and software modeling to connect APIs both on-premises and over the cloud.
3rd party Integrations with Frameworks
Our team can assist you with 3rd party integrations in framework software so that you can provide added functionalities and features for the web or mobile applications you create using them.
Mobile app API development
Enrich functionalities in your Mobile application by using third-party integrations or allow your mobile app to integrate with other applications by using custom Mobile App API development services by The Brihaspati Infotech.
Spend less time worrying about technology.
Take your business to an entirely new level.
At The Brihaspati Infotech, we are dedicated to build custom plugins and modules for your digital businesses.
Our team is just one click away!
BROWSE & REVIEW our Project Case Studies
Why Choose our

Custom modules and plugin

development services?
Over 150 + development experts deliver unique solutions for your custom plugin and module requirements.
Innovative solutions to keep you and your ideas ahead of the cut-throat competition in the digital world
Ongoing maintenance to ensure efficient functioning of your custom plugins and modules in a long run
We value our customers with the best designs and robust functionalities at great prices to ensure ROI.
A dedicated point of contact to update with clear communication and reporting on the development progress
We follow the latest coding standards to ensure flawless functioning for an outstanding user experience.
"How a leading global franchise development company scaled faster with the help of The Brihaspati Infotech."
Jeff Baietto, M.A., COO & Co-Founder of InJoy Global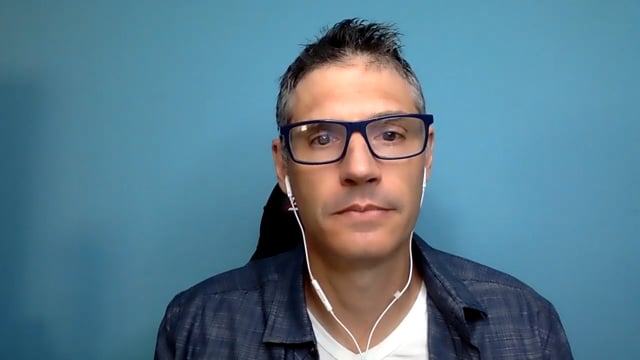 Next Step:
Hire us for a 3rd party Integration specialist today!
Reach out to our experts today for seamless 3rd party integration services.