Professional Website Migration Services
Our team prides itself on migrating websites/eCommerce stores seamlessly with expert planning and execution to ensure success.
Why do you need Migration Services?
As technology changes with each passing day, you may feel that your online stores or website need migration to a better platform. At The Brihaspati Infotech, we offer comprehensive website migration services for clients to overcome existing drawbacks with easy and flawless solutions.
Outdated Platform
Don't let the drawbacks of your existing platforms prevent you from gaining the competitive edge by hiring our experts for unbeatable website migration strategies.
Our experienced team can help you with perfect migration solutions while maintaining the look, feel, and functionalities of your websites.
Faster performance
At The Brihaspati Infotech, we are dedicated to providing migration solutions that improve the overall performance of your website.
Outperform your competitors by choosing to migrate your website to a better platform today without worrying about downtime.
Mobile responsiveness
Don't let your business suffer due to an inability to target users on different devices in the absence of a mobile responsive website.
Let's collaborate to convert your websites/stores into a sales powerhouse by migrating to a suitable platform today.
Migrate to Magento
Our Magento migration services help you move your eCommerce website to the latest Magento version. We ensure to undertake the entire migration of the store along with products, customers, and other important data for minimal impact on your current business.
UI Design setup
Our Magento developers will think from the user's perspective to end your troubles concerning bounce rate and abandoned carts.
We are dedicated to creating an unexceptional user experience by optimizing your new Magento store based on customer behavior.
Products Import
We help Magento store owners with products import services to update and synchronize existing inventory during migration.
Our team can deliver an easy solution to save you from the troubles of managing product databases while migrating to Magento.
Customers / Orders Import
Our team can move customers/orders from the older versions to Magento 2 effortlessly while ensuring zero data loss for your store.
We ensure an efficient import of all orders from the previous version no matter how many are there in your store.
3rd party Integrations
The Brihaspati Infotech can help you with 3rd party integration services to match or add functionalities on the Magento 2 platform.
Our Magento migration services include effortless integration of third-party payment gateways, shipping methods, and many more.
Our knowledge base
Migrate/Upgrade your current website to the Magento platform in a hassle-free and seamless manner
Migrate to Shopify
Replatform your website to the latest version of Shopify by availing of the comprehensive migration services by The Brihaspati Infotech. We help set up and launch your eCommerce website on the latest version of Shopify with the best foundation for success.
Design theme setup
Our expertise is not limited to purchased themes only. We can help tweak and design Shopify themes while adhering to the existing brand guidelines.
We set up all crucial factors like images, the home page, and much more to get you up and running with any Shopify theme.

Products Import
Our Shopify migration specialists provide complete Shopify inventory management solutions for outstanding product listing/product import services.
We ensure to import every product to your new Shopify platform while setting up all the variants like size, color, images, and more.
Customers / Orders Import
We ensure to migrate all customer/order data to the new Shopify platform while preserving the relations with other data entities in your store.
Our team will make sure to import data concerning orders and customers from your old platform to the new Shopify platform without any flaws.
Apps configuration
We prioritize your user experience by configuring existing applications with your new Shopify store and customizing new ones to match expectations.
Our team is capable enough to customize the current or new Shopify applications to get your online store off the ground and ready for future growth.
Our knowledge base
Shopify migration services to migrate online stores to the advanced and secure Shopify eCommerce platform.
Migrate to WordPress
We offer out-of-the-box and error-free WordPress migration services to cater bespoke solutions for unique needs. Enjoy better, feature-rich, and more functional WordPress websites by hiring the experts at The Brihaspati Infotech for seamless WordPress migration services.
Theme setup
We can ensure the desired look and feel for your new WordPress website with custom theme setup services.
Hire our services to either customize the already available themes or design a new website theme from scratch.
Posts Import
Our experts can assist with the transfer of every post from the past website CMS to your new WordPress platform with 100% accuracy.
We make certain to keep your posts intact during the migration process to ensure zero data loss while migrating to WordPress.
Pages Import
We use advanced technologically aided tools to transfer pages from your current website to the WordPress platform with absolute precision.
Our team brings over and organizes your pages through manual entries, importing tools, or custom importing processes.

Plugins setup
Enjoy an immaculate configuration of WordPress plugins tailored for your need to match the desired functionalities on your website.
We can help you set up and customize more than 55000 WordPress plugins to reap the benefits of additional functionalities.
Our knowledge base
Migrate from any Web platform to WordPress while retaining the existing features and design aspects of your website.
Migrate to Bigcommerce
The Brihaspati Infotech has a team of seasoned BigCommerce experts who hold years of hands-on experience to provide you an affordable, intact, and fully functional BigCommerce migration services for better ROI, customer reach, and scalability.
Theme setup
Our BigCommerce experts can help you develop the features on BigCommerce themes to keep your customers engaged and competition at bay.
We believe in providing an exceptional user experience for your customers with a custom Bigcommerce theme setup for your business.
Products Import
The team at The Brihaspati Infotech will allow you to move products and categories over to your new BigCommerce platform safely.
Our experts will help import the entire catalog while maintaining the product configurations in the migrated store, even if you have a large inventory size.
Customers / Orders Import
Our BigCommerce migration experts are proficient with importing the customers/orders data while maintaining the entity relationships.
Never miss even a single detail of customers and orders on the newly migrated BigCommerce platform using assistance from our team.
Apps configuration
We ensure to optimize your website's performance and functionalities by configuring the applications/extensions to match the expectations.
Our team of skilled BigCommerce developers will help you configure the Apps to harness the full power of BigCommerce through extensions.
Our knowledge base
Migrate your eCommerce store to BigCommerce seamlessly for better ROI, and enterprise scalability.
Migrate to Woocommerce
We have a team of certified WooCommerce developers who can help you migrate your eCommerce store on any platform to WooCommerce without compromising the data and customizations. We provide tailored WooCommerce migration plans for different needs.
Design theme setup
We can help you design simple, clean, and enchanting themes to support your business model while undergoing the migration to WooCommerce.
Our team can customize or develop custom themes from scratch, enabling them to match the brand guidelines and features you prefer in your store.
Products Import
Forget the trouble while importing product inventories to the new WooCommerce store by using the services of our seasoned WooCommerce developers.
Let our professionals transfer all your products to the new WooCommerce platform at a glance using XML, CSV, or text files with utmost efficiency.
Customers / Orders Import
Never compromise on your users and order data by using the expert WooCommerce migration services from The Brihaspati Infotech.
We ensure to import every detail of your customers and orders to WooCommerce using our expertise in migration services for it.
Plugins configuration
Our team is well-versed with all popular plugins for WooCommerce stores and can help you to configure them for additional functionalities and user experience.
Depending on your store, we can develop and configure custom plugins to enable your eCommerce business to achieve better results.
Migrate to Headless solution
We are dedicated to providing the most efficient solutions for businesses who want to make their eCommerce store more agile and future-proof using headless solutions. Our team offers migration services for eCommerce businesses to take a headless plunge with confidence.
Choose the technology
We have expertise in all popular technologies for the Headless CMS approach and can help you choose the best one that fits your requirements.
We provide unbiased suggestions for the right headless solution and point you toward an ideal technology for business and customers.
Backend API's setup
Our team holds expertise in the backend APIs setup for seamless delivery of content stored in the backend repository to any device or channel.
We make a thorough analysis of APIs to keep in mind before shifting your monolithic model to a headless system.
Js front-end setup
The Brihaspati Infotech can help you with the development of a JS front-end that is a perfect fit for any headless commerce solution.
We are specialists in Vue Js, Angular Js, React Js technologies. Our front-end development team can deliver content-rich experiences.
Custom features integration
We can help you integrate custom features to offer a personalized experience for the eCommerce audience to hit the sweet spot.
Take the help of our certified experts to implement custom features in your Headless CMS to strengthen content delivery on multiple devices.
Our knowledge base
Focus on moving from legacy to modern headless CMS with our quick and cost-effective migration services.
Migrate to PWA platform
The Brihaspati Infotech has diverse experience in migrating the traditional web/mobile applications to the PWA platform. We offer PWA platform migration services to deliver the optimal performance and captivating user experience that align with your business objectives.
Technology choice
Our PWA developers use the latest plus innovative technologies and tools, such as Vue Js, AngularJS, and Webpack, creating world-class PWA solutions.
Our experts can also help you choose from the popular ready-to-use PWA solutions for faster and cost-efficient implementation.
Backend API's setup
We will take care of all backend APIs set up to ensure fast, reliable, and engaging PWAs that have the functionalities of both web pages and mobile apps.
Our team will ensure integrating all vital APIs for offline access, push notifications, and accessibility through a regular mobile browser.

Frontend theme setup
We will assist you in developing an outstanding Front-end theme setup that can match your eCommerce business logic while delivering a great experience.
Our PWA developers ensure to meet all criteria including icons, short names, & logos to prompt the users to add your app on the home screen.
Migrate to Cloud Website Builder
Overcome the limitations of your static personal and business websites by choosing to migrate to cloud website builders like Wix, Squarespace, and Webflow using the services of the experienced migration team at The Brihaspati Infotech.
Theme setup
Our development team can help you set up the themes that provide the same look and feel for your users, even after migrating to the new cloud website builder platform.
Content import
We ensure to import all the content available on your previous website to the new cloud website builder platform without any chances of data loss.
Apps setup
Our experts will tailor all the applications as per your needs and help you with their setup to provide the existing functionalities and customized features on your web pages.
Spend less time worrying about technology.
We provide Industry-leading migration services
A bad choice for website migration services can cost you more than what you think!
Get in touch with our experts today for flawless migration services with minimum downtime.
BROWSE & REVIEW our Project Case Studies
Magento Upgrade and Support for Booster Fight Gear
The requirement: The client was running a successful eCommerce store selling Muaythai and kickboxing equipment and apparel. He contacted our team to carry out the migration of his website to the Magento 2 platform as Magento 1 ended its support for eCommerce websites.
The solution: We used our expertise in Magento 2, JavaScript, PHP, HTML5, and other technologies to successfully migrate his website with multiple storefronts while maintaining the website's products, look, feel, and functionality.
The result: We delivered a Magento 2 Multi store keeping in mind the earlier user interface and brand guidelines. We also developed a custom script to update inventory and price value on storefronts using CSV files. All the custom features were migrated to the new store.
A Perfect Magento 2 Migration Solution for Extreme 4×4
The requirement: The client was running an eCommerce store dealing in the Automobile sector. As Magento 1 has ended its support, the client wanted to migrate his website to Magento 2 platform without disturbing the functionalities, look, and user experience.
The solution: We used JavaScript, PHP, HTML5, and CSS3 to create an entirely new store. We successfully migrated more than 10000 products, 1600 orders, and around 5000 registered users to a new platform on Magento 2.
The result: While maintaining the original experience of the store, we developed a new theme from scratch, customized all the plugins to match brand guidelines, and offered features like product comparison for matching the latest industry standards.
Overcoming the Odds of Subastral Inc Magento 2 Upgrade
The requirement: Our client was running an eCommerce store on Magento 1 but, as Magento retired this version, he approached us to provide a solution. The main concern was to migrate his website to Magento 2 while adhering to existing brand and SEO guidelines.
The solution: In addition to the migration to Magento 2, we also took care of other vital factors. We successfully migrated more than 1950 products, 308 orders, and 2782 customers to the new platform while taking care of elements such as URLs, titles, and sitemap.
The result: After completing this project, we successfully upgraded his website to Magento 2. It was done without compromising the layout, extensions, and SEO. Our team used their PHP skills to deliver the desired results matching the expectations of the client.
Why Choose Our
Website Migration Services?
11 + years of experience with popular eCommerce platforms.
Migration services that fit your budgets.
Post-migration analysis and recommendations.
100+ expert developers to carry out flawless migration.
Latest Methodologies to deliver desired results.
Full transparency and Proactive communication.
"How a leading global franchise development company scaled faster with the help of The Brihaspati Infotech."
Jeff Baietto, M.A., COO & Co-Founder of InJoy Global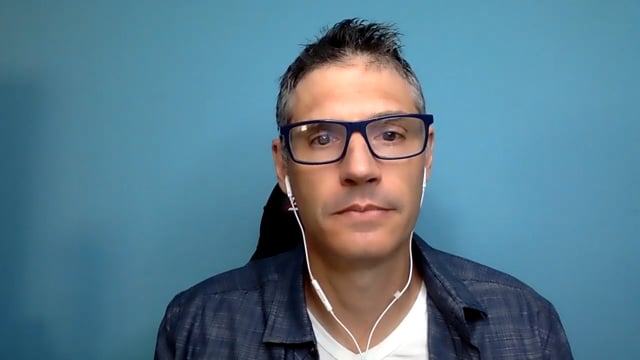 Next Step:
Ready for a Smooth and Rewarding Website Migration?
Enjoy minimal business disruption with our smooth website migration services.