Full-Service Ecommerce Development Company
We are the leading providers of eCommerce development services to boost B2B and B2C businesses with engaging solutions ranging from single page web stores to omnichannel eCommerce platforms. Enjoy unmatched expertise for consultation, designing, building and maintenance of online stores crafted to match your vision and business goals.
We Can Help You With
Get professional guidance and validate your business idea with in-depth market analysis and well-researched technologies to meet business goals.
New Store Development
Our custom eCommerce website development company builds full-fledged online stores right from scratch. We ensure robust business strategies and top-notch technologies to deliver the eCommerce stores that match your expectations.
Our services include UI/UX Mockup designs, Theme development, Product setup, 3rd party integrations, and marketing setup to deliver a fully working store.
Matching your Vision
Targeting Right Audience
Competitor Analysis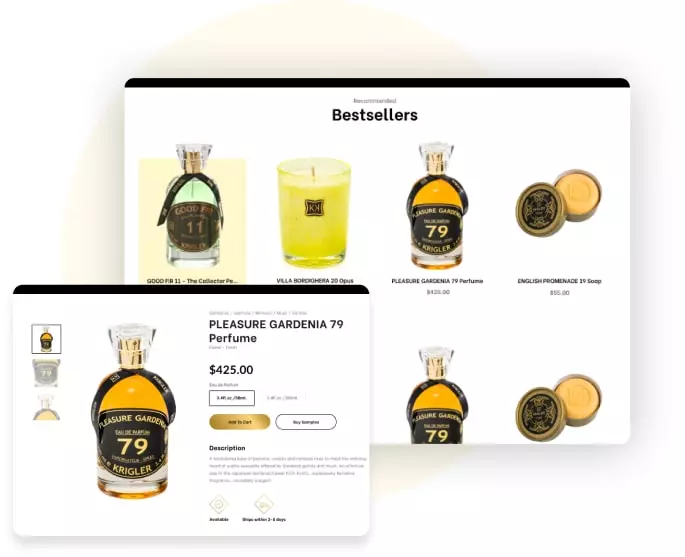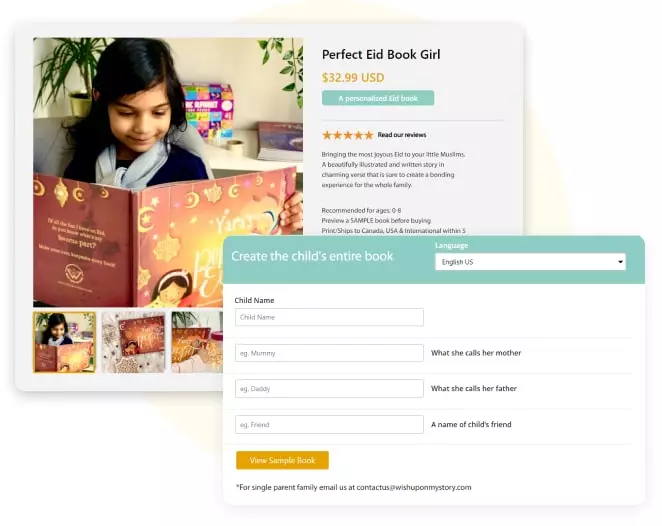 Technology Consultation
Get professional guidance and validate your business idea with in-depth market analysis and well-researched technologies to meet business goals.
Open-Source vs Cloud-Based Technologies
Cms vs Frameworks
Headless vs Traditional choices
Ecommerce Store Redesign
Our website design experts bring tactical thinking to every project. From big marketplaces to small-scale businesses, we create the stores that are set for success. We consider every lever that influences sales and user experience in your store.
Boosting the sales
Enhanced Mobile experience
Fast Loading Speeds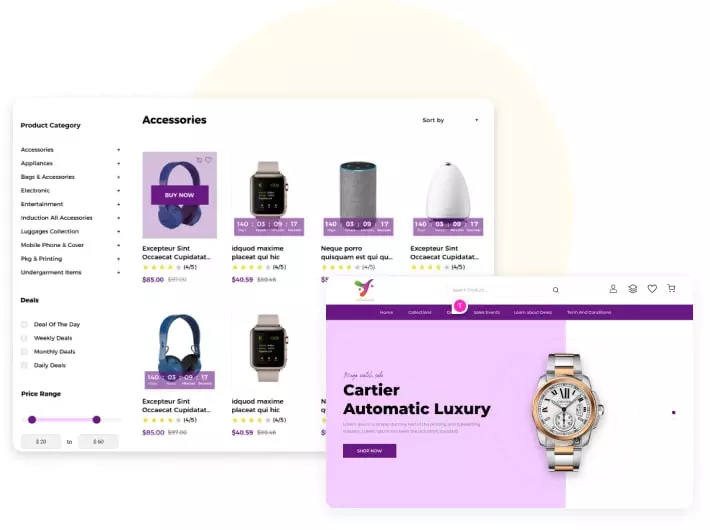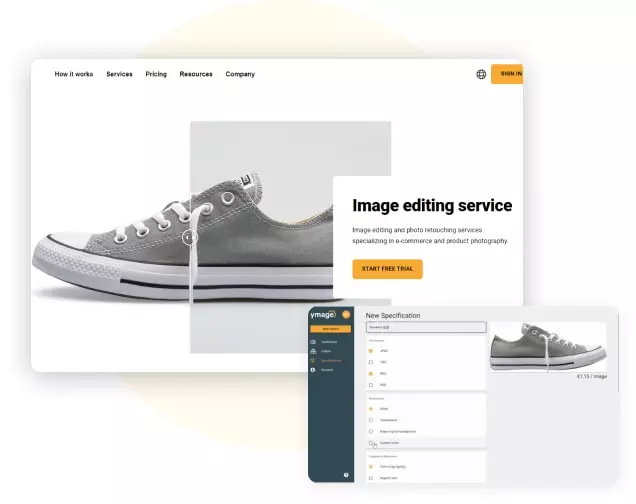 Custom EComm Solutions
The Brihaspati Infotech has helped hundreds of start-ups, entrepreneurs, small businesses, and enterprises to achieve their business goals using innovative solutions catered by our custom eCommerce development team.
Marketplaces
Dropshipping
Auction
B2B Solutions
Platform Migration
Our team provides you an effective solution to move your websites to the platforms that fit the scalability of your business. We ensure minimum downtime for your website to prevent your business from any kinds of losses during the migration process.
Overcoming the Limitations
Choosing the Right Platform.
Zero Data Loss
Seamless Migration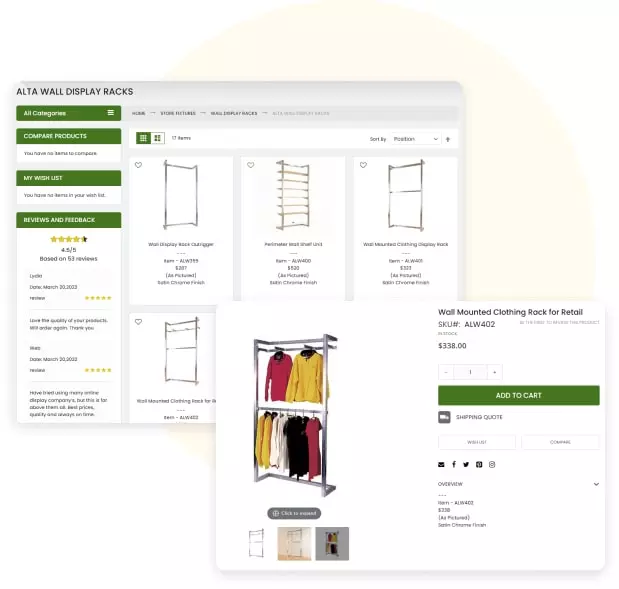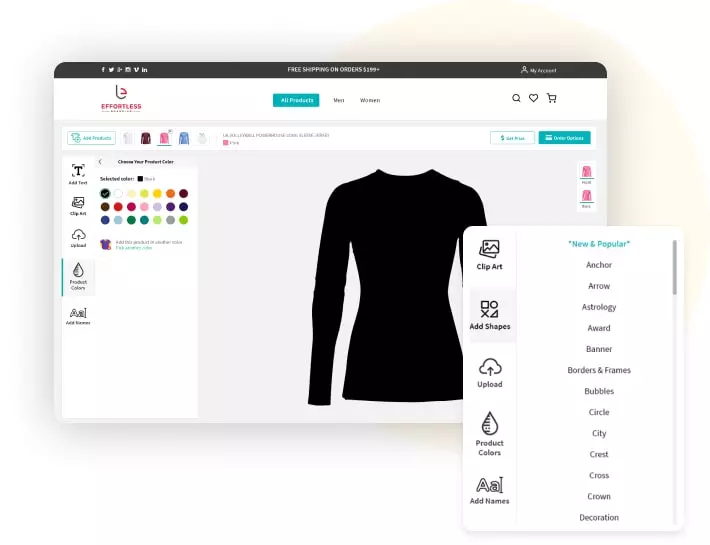 Product Configurators
Our eCommerce development company can help your customers with the flexibility to personalize the products based on their needs. We can help you in the development of Part Builders, Part Configurators, Sales Configurators, and CPQ Configurators with live product preview options.
Configurators for Every Business
Increase Order Value and Sales
Facilitating Extensive Customization
Custom Plugins And Modules
Over the years, The Brihaspati Infotech has developed several custom plugins and modules for both public release and individual websites. Our eCommerce website development services offer the development of public plugins for app-store publishing, private apps, and custom module development services.
Custom Payment Gateway Integrations
New Checkout Experience
Boost Engagement and Security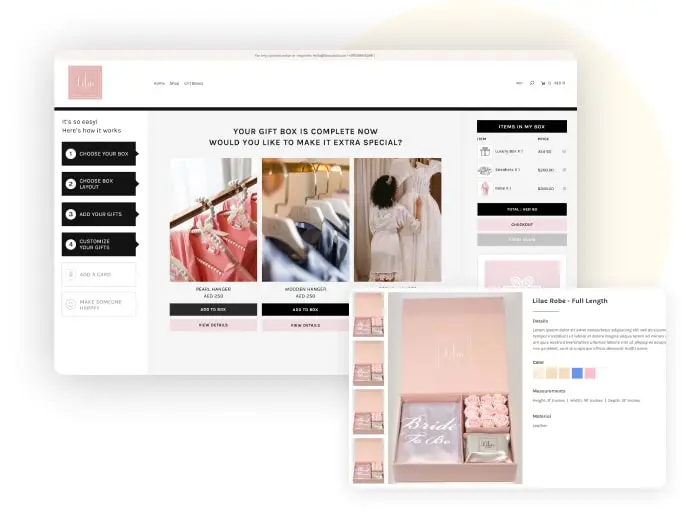 Public Plugins / Apps
The Brihaspati Infotech is dedicated to position businesses for growth by developing public apps to increase their reach and customer base. We have developed hundreds of apps for all popular eCommerce platforms such as Magento, Shopify, WordPress, BigCommerce, Ecwid, and many more.
Connect Services with eCommerce Platforms
Accessing the Huge Audience Base
Integration and Ongoing Maintenance
Ecommerce Mobile Apps
Our eCommerce development company can help you to extend the reach of your existing websites and services through content-rich and transaction-centric mobile applications. Our team has over decade-long expertise in building mobile applications that meet market needs, empower brand identity, and encourage business growth.
Expand your reach to the Mobile platform
Increase engagements
Native & Cross-Platform Coverage
Served more than 2500 clients globally, and retained 97% of them




Frequently asked questions
The Brihaspati Infotech is one of the leading eCommerce development companies with cross-functional team of more than 150 developers and 1000+ successful ecommerce projects under our belt. Our dedication to provide eCommerce development services that exceed the client's expectations are recognized by platforms like Clutch and GoodFirms.
If you wish to hire our eCommerce website developers, we can help you create a fully functional online store using the most suitable platform for your business. As you have several platform choices, our experts will help you understand and choose the option that fits your needs. Below are some of the best eCommerce development platforms that our team can deploy for your stores:-
Magento 2(Adobe Commerce)
Prestashop
BigCommerce
WooCommerce
Shopify/Shopify Plus
Over the past decade, we have successfully delivered 1000+ projects that include eCommerce stores, Ecommerce SaaS solutions, or highly customized mobile and web apps for the eCommerce brands. We hold unmatched expertise for solutions like B2B and B2C marketplaces, dropshipping apps, online stores, etc.
We provide you with a dedicated project manager for every eCommerce development project. He will interact with you regularly for updates about the project and implementation of the requirements until the successful delivery of the project. We also use project management tools and mediums like Skype, eMail, and call.
The time frames to complete eCommerce development projects can differ depending on factors like the size of the team, development model, and technical complexities. We believe in following an agile development process to cut down the development time. Our experts will provide you with an upfront completion timeline before finalizing the project.
Our eCommerce website development company offers you flexible hiring models with the freedom to choose any of them as per your preference. However, you can consult our experts to decide the most suitable hiring model for your project. You can hire our eCommerce developers on the following hiring models:-
Hourly
Part-time
Fixed
Dedicated resource