6 Essential Features For A Seamless Custom Shopify Dropshipping App

A custom Shopify dropshipping app is a safe and budget-friendly beginning for your eCommerce business. Under this model, you can partner with suppliers/wholesalers to list their product offerings in your store. Just make a sale and get your cut as other processes like procuring products and shipping will be handled by your suppliers.
"Dropshippers Can Earn More Than 50% Profit Than Those Who Keep Their Own Stock Inventory" – Ashish Thakur, Shopify Expert.
Whether you are a newbie or a seasoned eCommerce player, the dropshipping business model has the capabilities to offer new revenue channels with minimal investment. The recent research by Grand View Research promises a bright future for the dropshipping business model with a multifold growth in the valuation of the dropshipping industry by 2025.
Though you might be perceiving a bright picture of the drop ship industry, there is a dark side too. Despite being projected as a get-rich-quick business model, more than half of the people fail to get satisfactory results with their Custom Shopify dropshipping apps and stores. If you are willing to adopt this business model, our Shopify development company can help with features that will ensure profitable results while venturing into Shopify dropshipping industry.
Six features you need to Setup Custom Shopify Dropshipping App/Store that Sell
The Shopify development experts at The Brihaspati Infotech have assisted several global merchants in setting up their Shopify dropshipping stores and applications. Whether it is setting up Shopify dropshipping apps or building a tailor-made solution that integrates with specific suppliers, we have been doing it all over the past 12 years.
Over the years, we have keenly observed the technology trends and dropshipping business demands that play a pivotal role in shaping a successful Dropshipping business. These all boil down to Six key features that every dropshipping business needs to manage a successful Dropshipping business:
Custom Shopify Dropshipping app with Information-rich Admin Panel
As a dropshipping store owner, you will need precise insights into what activities are happening in your store. This should be done without having to drill in to individual Shopify reports because they probably don't include data from Supplier activities.
This involves Orders, Order Status – Shipped or Cancelled, Total number of suppliers, Easy way to add new suppliers, Manage stores.
In our recent experience, we used the Metronic theme on ReactJS and NodeJS framework to set up a similar dashboard. It helped us to solve several pain points for our client in managing his Dropshipping business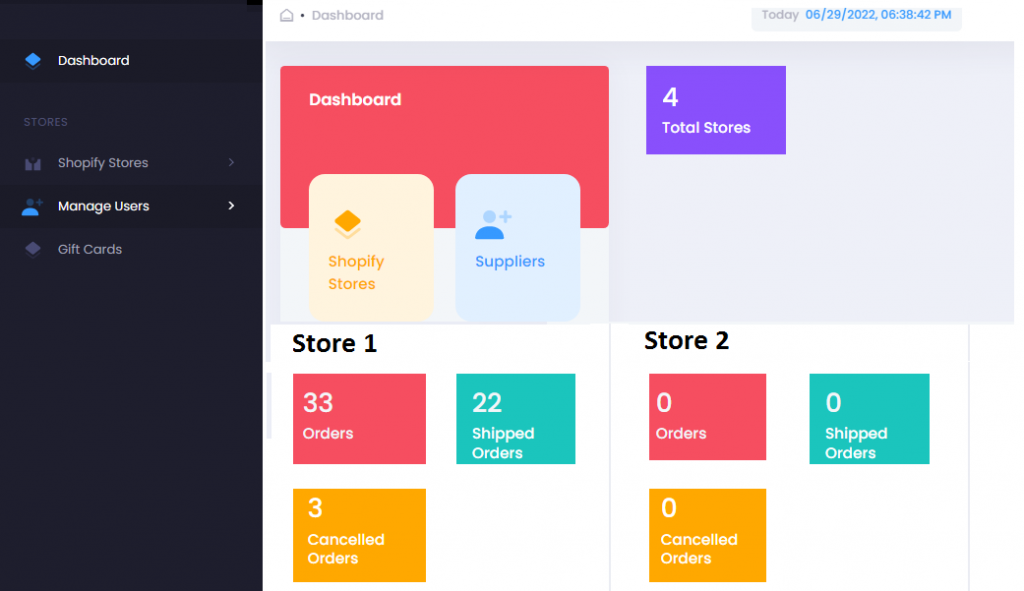 Managing the Suppliers/Wholesalers
Suppliers are the backbone of any custom Shopify dropshipping store. However, being a startup, you might not always favor renowned suppliers like Oberlo or Alibaba because their commission charges and the delivery timings can bring your Dropshipping business down before it can lift off.
Therefore a more productive alternative could be to engage with local suppliers who are more approachable and reliable. Their commission charges are also way less than a branded supplier thus, helping you to get a fair cut. You would be surprised to know that many of these suppliers offer APIs that we can integrate easily, thus enabling you to manage all the supplier activities through your dashboard.
In our recent experience, we integrated APIs of Sanmar, S&S Activewear, and Alphabroder to ensure trusted supplies for our client's dropshipping business.
These suppliers offer high-quality products, quick delivery, and low commissions, and most importantly, they provided secure access to their APIs. With the help of these APIs, we were able to provide options within the dropshipping management platform for:
Placing orders
Track inventory
Capture order updates
Managing refunds and cancellations
Ability to manage partner Shopify stores
As dropshipping involves working with partner stores, you need to monitor the activities like sales, traffic, invoices, payments, and more. It is because you need to keep the business efficient and transparent. We provided an easy option to check orders placed on the partner stores with a list of products in demand. The product-in-demand option was to ensure that the client's dropshipping store never ran out of the products frequently purchased by customers of the partner stores.
Generate Access Tokens
Track orders from each partner stores
Track Products in Demand
Custom App to Recommend Lowest Shipping Rates
Surveys suggest that more than 90% of buyers prefer to buy products from drop shipping stores with the lowest shipping rates. Therefore, Integrating multiple shipping gateways may seem like a solution, but the buyers will hardly spare time to check shipping rates with each carrier.
We needed to overcome this challenge, therefore we integrated a custom app for it. The solution we provided was able to compare the shipping rates available from all integrated shipping gateways and present the carrier with the lowest shipping charges. Let's go through some advantages that our client got with this custom app:
Customers can complete the purchase with a positive experience.
The lowest shipping charges helped in new customer acquisition.
Up to a 25% increase in orders after implementing the app.
The Client was able to achieve greater customer loyalty/retention.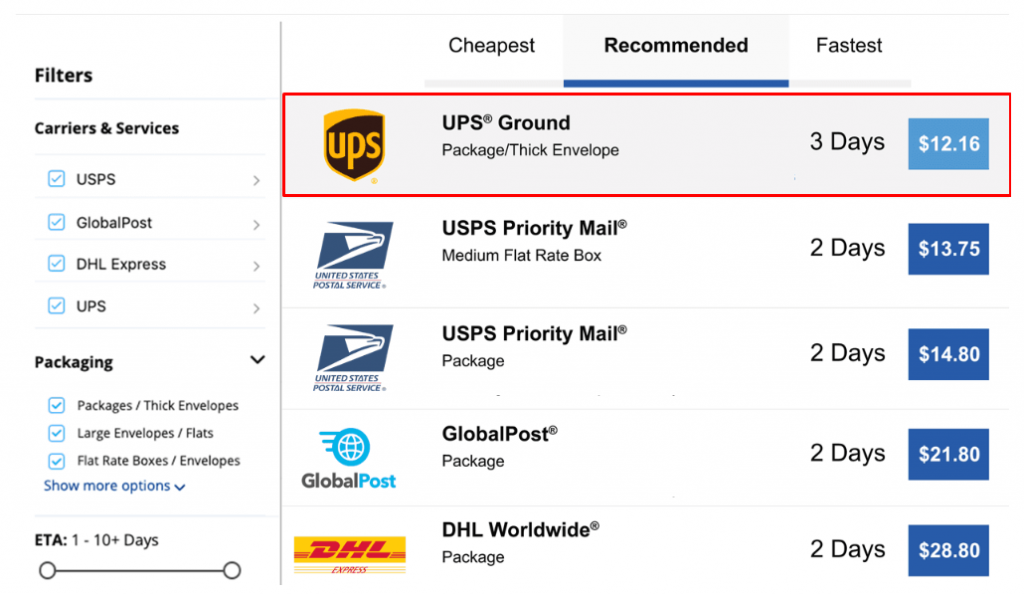 Managing product inventory in custom Shopify dropshipping app
As every Shopify dropshipping business involves several products thus, it becomes essential to monitor the inventory levels so that you never run out of certain products. While managing dropshipping product inventory is a significant factor for your success, most dropshipping business fails due to inefficiencies haunting tools they use.
We integrated a custom NodeJS app to sync the product inventories with the supplier stores. The idea was to maintain accurate inventory details across each sale channel to transform inventory management from a challenging manual process to a core part of growth strategy. Our custom app benefited the client in the following ways:
Prevent stockouts and overselling
Better inventory planning and forecasting
Add new selling channels easily
Automated inventory management
Manage surplus inventory and dead stock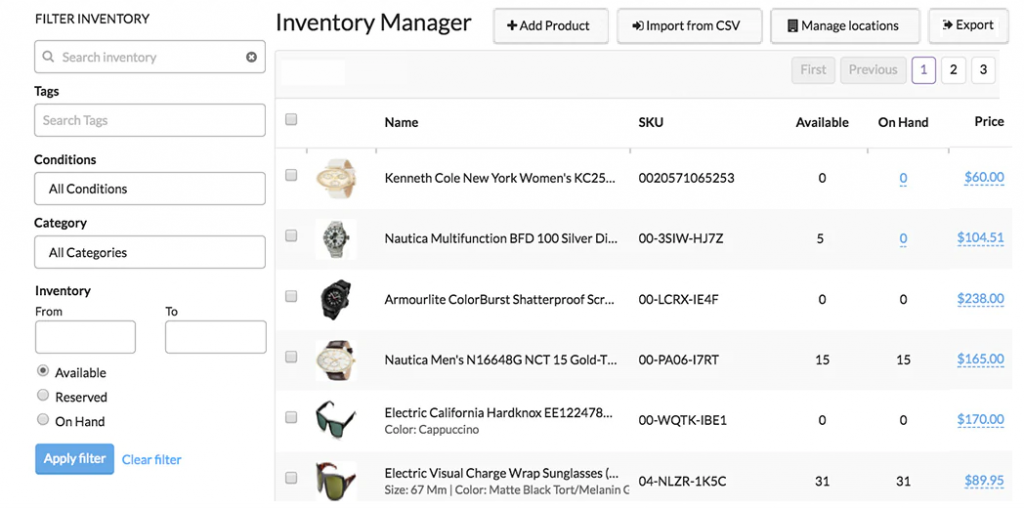 Ability to manage discount codes and gift cards
What could be better for your Shopify dropshipping business than an extra profit, increased customer loyalty, and boost in profit? Gift cards not only create loyalty but are also known to increase the lifetime value of the customers too. Apart from increasing the overall revenue, gift cards are easy to set up and maintain.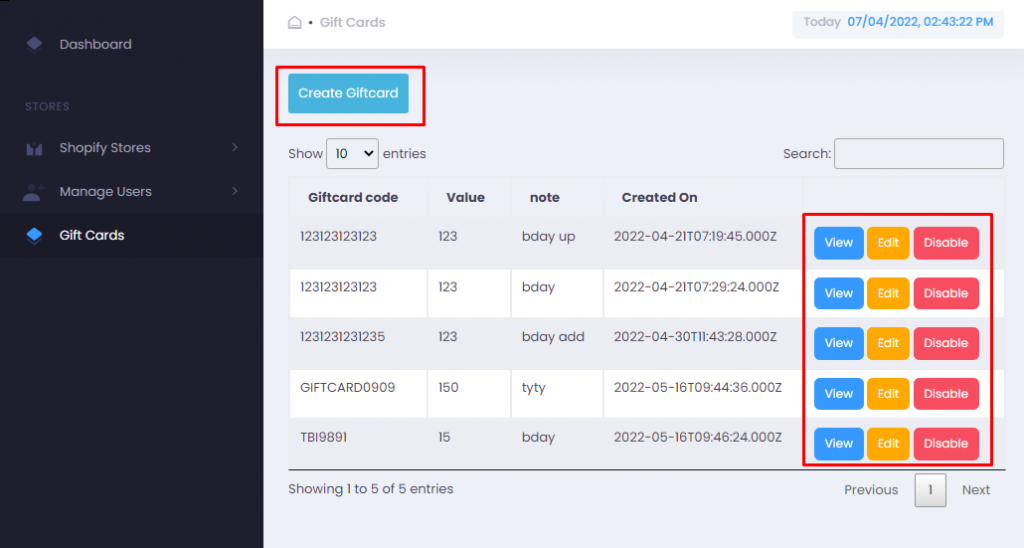 Final Words
Dropshipping is indeed a great business model, primarily when you aim to operate an eCommerce business at a low cost. Whether you wish to start a brand new Shopify store or integrate your app with other sales channels, dropshipping can fit best with your business environment. At The Brihaspati Infotech, we offer the below services to ensure that you make profits with your Shopify dropshipping business:
Dropshipping App Consultation
Custom Payment Gateway Integration
Custom APIs for Prefered Supplier Stores
Integrating Promotional codes and Gift cards
Custom Inventory Management Solutions
Automated Order fulfillment solutions
The above features are just the tip of the iceberg. Our extensive experience with custom Shopify dropshipping app/store customization can help you with the right start in the eCommerce industry. We not just understand the technology but the whole ecosystem. Our experts can provide the much-needed support required to set up a Dropshipping store that works for you.