BigCommerce Group Pricing App for Winning Pricing Strategies
Prices don't matter! It's a saying that you often hear, but it can make or break the sales of your eCommerce stores. Using the Group pricing app BigCommerce is one of the most effective B2B and B2C eCommerce strategies because it helps to drive higher revenues. It allows you to overcome the drawbacks of traditional pricing models by setting product prices according to quantity and customer groups.
The reason customers care the most about the prices is that the online stores don't give them anything else to care about – Seth Godin, Digital Marketer.
Studies show that Pricing is one of the most critical factors that shape the buying decisions of your users. A single price tag may not suit every customer. You may face challenges when your store serves different customer groups like wholesalers, retailers, and customers using a single storefront. Here is when choosing group pricing app BigCommerce solutions can help you devise better strategies.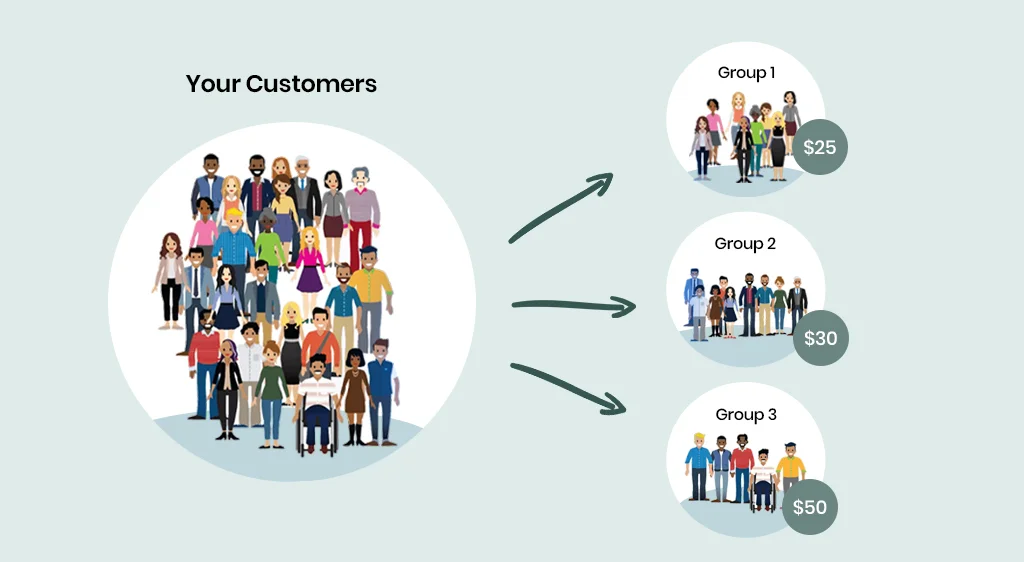 Does default BigCommerce host any Group pricing features?
BigCommerce does offer an option to set customer groups with differential prices. This functionality is available on all BigCommerce plans except the Standard Plan. It is one of the most noticeable features of BigCommerce because it is hard to find with other popular eCommerce platforms.
It allows you to classify or segment your users thus you can differentiate them on basis of Loyalty Groups, Tax Exempted Groups, Wholesale Groups, and Member-only Groups. Though it's a piece of good news, with default group pricing features, you can only organize the customers, give them discounts, and restrict their access to the specific product pages.
Our BigCommerce development company found it beneficial for achieving relevance in content/products to customers and better business organization while increasing the revenues and sales. Want to try it? Follow these five steps, and you are on!
Log in to your BigCommerce account to visit the Customer Section
Click the option Customer Groups at the bottom of the list.
Click on the "Create a customer group" button.
Name your group by entering a group name.
Configure the Group access settings and Save.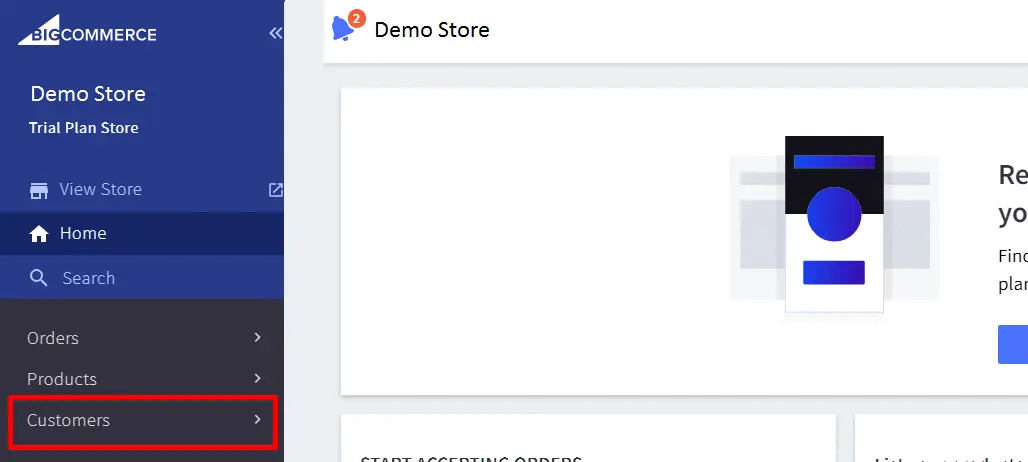 Many BigCommerce store owners are already using the default group pricing features, thus benefiting their business. Though it is an easy solution, there are some complaints too! With innovative pricing ideas hitting the mind of marketing teams every day, you need solutions not available with default BigCommerce.
Limitations with default BigCommerce Group Pricing
You might be wondering why we have a custom BigCommerce Group Pricing app when we already have default features. You may achieve basic segmentation price features, but what about considering the below features that are not available with default BigCommerce?
Creating unique rules for customer group prices.
Ability to adjust per customer pricing.
Put a limit on the maximum or minimum order quantities.
Add variable discounts for variable product quantities.
Custom messages for different customer groups.
Adjust prices of entire categories or a specific product.
It is only the tip of an iceberg! There may be hundreds of other custom group pricing requirements that you can't get with default BigCommerce or pre-existing BigCommerce customer group pricing apps.
Don't worry! We have a solution for every such need. You can hire BigCommerce developer from The Brihaspati Infotech for custom apps for innovative group pricing models to BigCommerce stores.
Our experience with developing Group Pricing App BigCommerce
Being one of the pioneer agencies for delivering custom BigCommerce solutions for growing business needs, we come across many unique needs daily. Let's discuss one of our projects where we built a custom BigCommerce group pricing app to address the needs of one of our clients.
Our client was running an eCommerce business using BigCommerce but was unhappy with the default price group functionality. He wanted us to build an app with the ability to define different user groups and assign products to each such group on his BigCommerce store. He also wishes to add the functionality that can enable him to update products by just updating the pricing of the groups.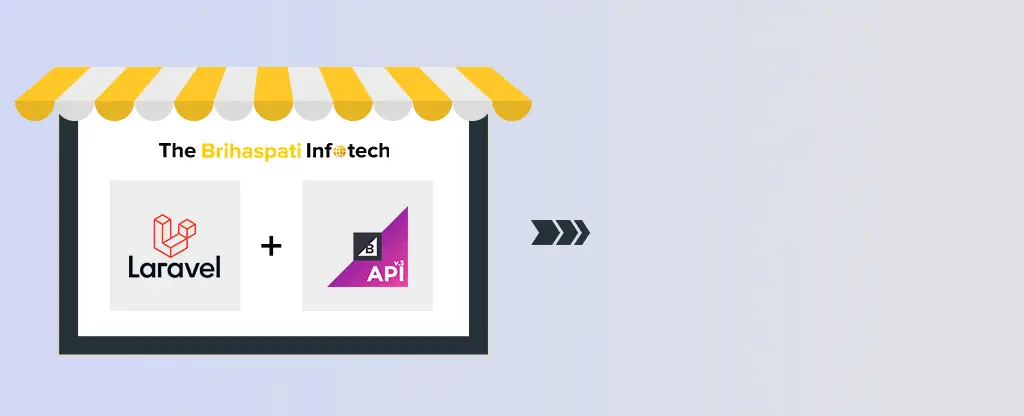 BigCommerce development experts at The Brihaspati Infotech decided to use the combination of Laravel and BigCommerce APIs to build the app to match the exact requirements of this client. Let's look at some of the key features we integrated into this custom pricing app BigCommerce.
Price groups on the basis of the quantity ordered
The first thing that client wanted was to find a solution to manage price groups based on the quantity ordered by the users. Instead of segmenting the customers into different groups and charging them per unit, he wishes to charge based on product sets.

The custom tier pricing BigCommerce store app we developed enabled him to add the tier pricing according to the quantity users select while ensuring that the final price is always shown in rounded figures to avoid decimals.
Add price group to the specific product
Instead of following the traditional approach of adding products to price groups, we provided an option to add price groups to the specific products. We overcame the challenge of updating the prices for every product by using this functionality. Now the client can implement the changes in prices by updating the price group itself.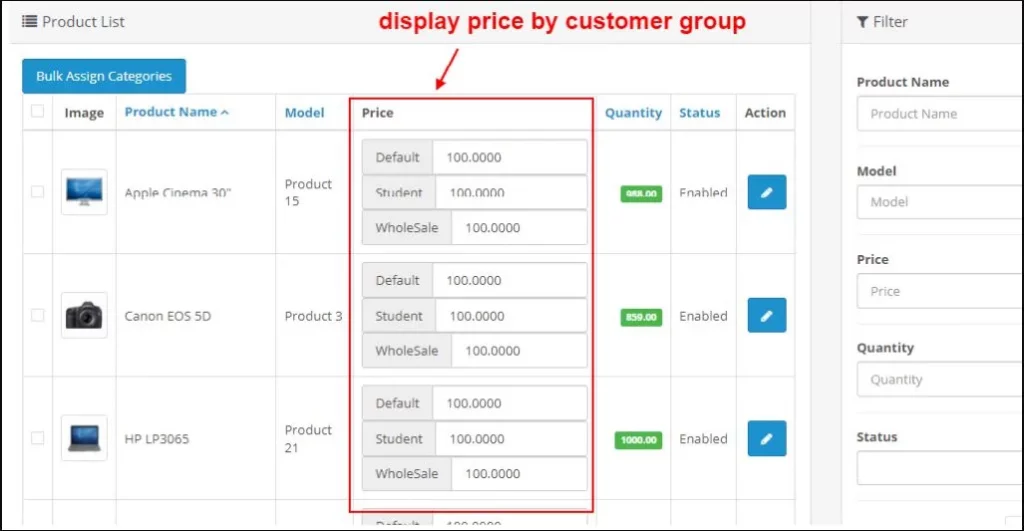 Price dropdown on the product page
Once the client integrates our custom BigCommerce pricing app into his store, the app will show a dropdown on his product pages. Our goal behind displaying the dropdown is to tempt the customers to buy more product quantities, thus availing a maximum discount on the product sets.
Price per set on product page
We added an option to display the price per set on the product page. It also includes the number of products in each set, thus providing a clear idea about product quantity. It also reflects savings that users get after buying multiple product sets.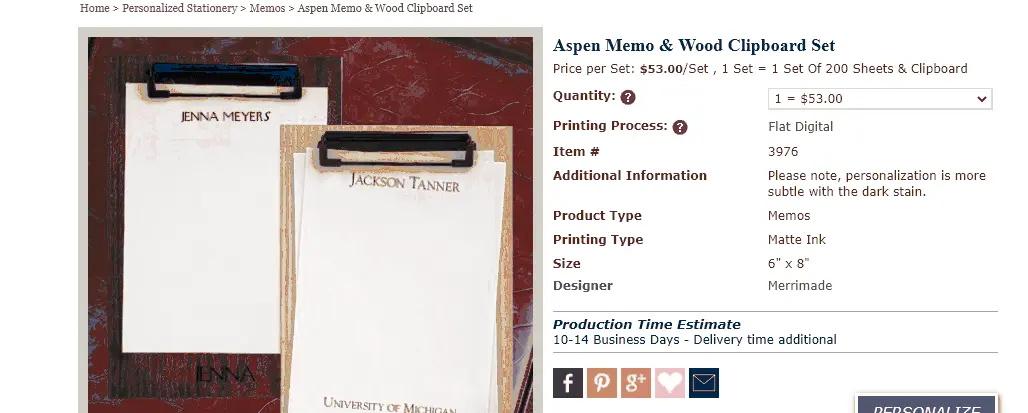 Edit quantity in shopping cart
The client wanted us to provide an option to edit the quantities of product sets using the Shopping cart itself. It saves time for users by eliminating the need to visit the product page to manage the quantities they order. Once the user changes quantities in the shopping cart, the prices are updated automatically.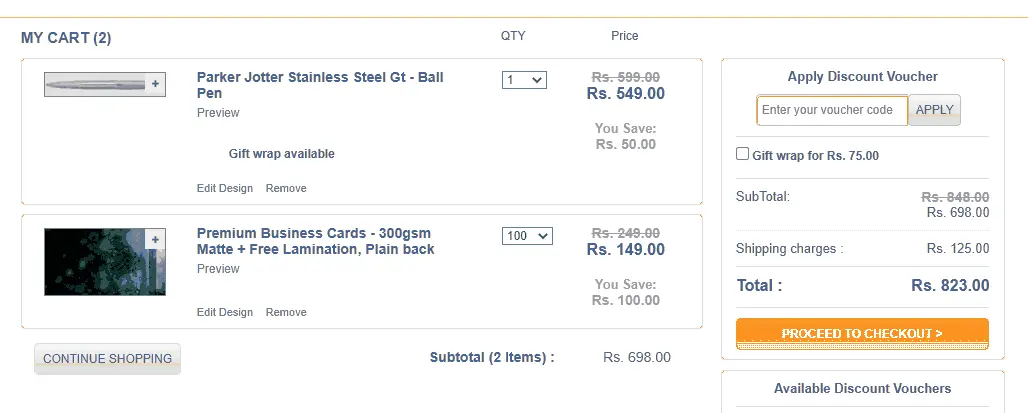 How our custom extension is benefiting the business of our client?
We are happy to notice that the Tier Pricing BigCommerce Store app was able to deliver optimum results for our client's business. We enabled him to overcome the challenges of default BigCommerce functionalities while ensuring more sales for his business. Below are some of the benefits that our custom BigCommerce customer group pricing app delivered for his eCommerce business:-
Ease to assign products and ability to create specific price tiers.
More quantities at reduced prices thus tempting users for more sales.
A unique brand value, therefore, his business enjoys increased loyalty from the users.
Integrating a unique group pricing feature, thus having a competitive edge.
Fast checkout by providing an option to edit quantity in the shopping cart.
What else can we do to expedite your Bigcommerce stores?
With a team of 70+ certified BigCommerce developers, we have a successful track record of delivering out-of-the-box solutions for eCommerce stores using BigCommerce for more than a decade. Apart from building the custom pricing apps for BigCommerce, our team can help your business with the following solutions:-
Bigcommerce Store Configuration Services
Responsive Theme Development Services
API Integration & Module Management
BigCommerce Mobile App Development
Support And Store Maintenance
BigCommerce Store Optimization
If you think your BigCommerce store is unable to reach its full potential, get in touch with our experts today. We will work out the most suitable solutions to ensure the growth of your eCommerce business.