A Custom Construction Management Software to Manage Inventory
In today's competitive environment, to achieve correct and efficient construction project planning and execution, companies have to optimize its progress with its real-time inventory valuation reports and generation of relevant accounting information.
At The Brihaspati Infotech, we have strived to develop an Inventory Management Software that can be used on a daily basis to make entries for the online in-stock and out-stock inventory for different sites, projects and users.The whole construction management software is integrated in YII 2.0 framework.This software is specially designed for small to mid-size construction firms to better manage their day to day projects.
Here, an employer can assign and manage roles of various users like super-admin, admin, manager,project manager, accountant, in-house Accountant and Attendee, who can do the inventory management at their level. This softwarehelps people with various roles and designation work together regardless if they are at the jobsite or in office . It provides the construction firms ability to access their project information anytime anywhere for taking timely and informed decisions. Its cloud based in built wizards automate complex tasks to analyze project budgets. Construction management software have cutting-edge technology to make all departments work more efficiently to maximize the profitability of any construction project. Regardless of project size or industry, This software offers a wealth of highly configurable and robust features to have total control on workflow-from site selection all the way through construction and closeout.
Features of construction management software- :
Dashboard
Logging in online construction management software, facilitates an entry to a 'Dashboard'. The Dashboard displays list of assigned users/employees names for a specific construction management site. Here user can visit an assigned site to see the day wise monthly illustrated analysis report for various tasks performed like Inventory stock issued and remained, Money transaction and available cash, Attandance of user/employees on a particular day and the tasks performed. Moreover, an analysis report of how much task has been performed and task remained for a project, also can be seen on dashboard.
Manage users
In this section a number of users can be created and managed. A list of users with complete account details like name, email, role/designation and last visit can be seen on the board.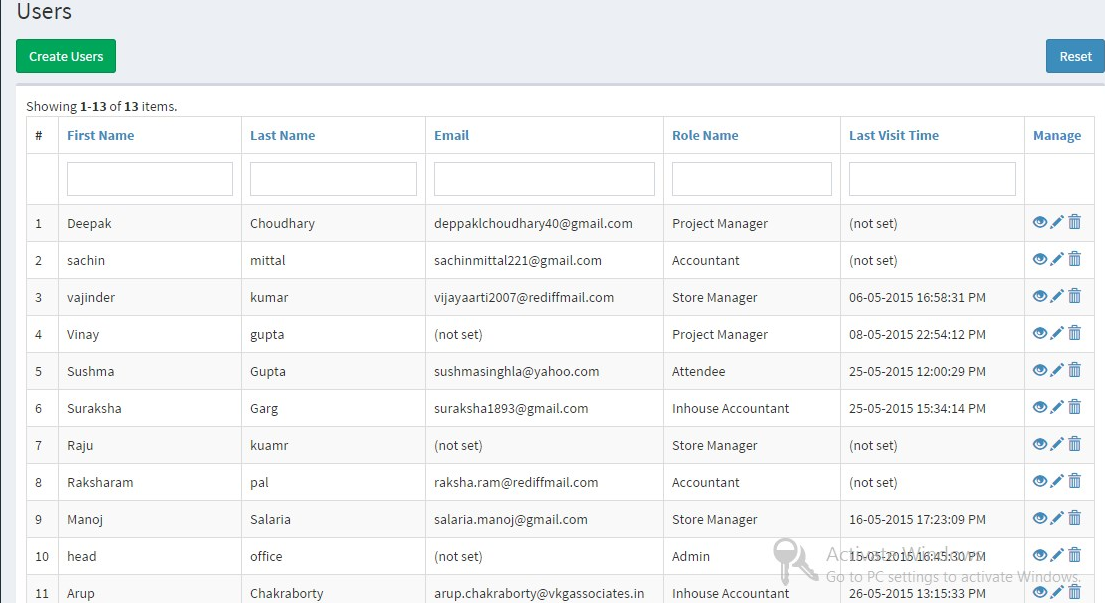 Manage sites
In Manage sites section user can view, create and manage his/her project site by entering site name, start date and location name.

Add New Site
Here, A new site can be created by adding its name, start & end date, state, location and closing time. Also, this site can be assigned to a specified number of users with their designation.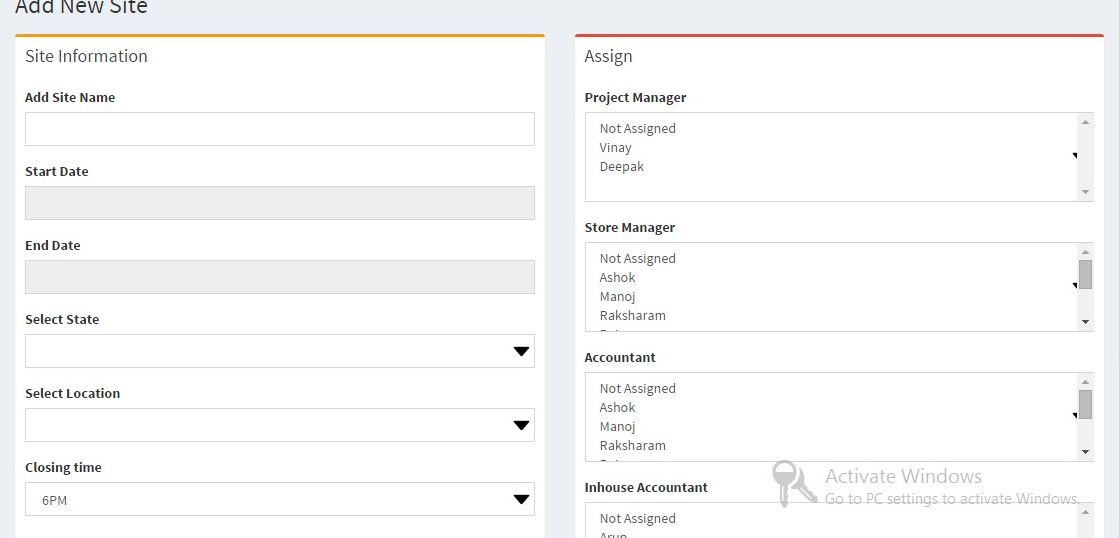 Create Location
A location of site can be chosen by scrolling down various states as shown in fig. below: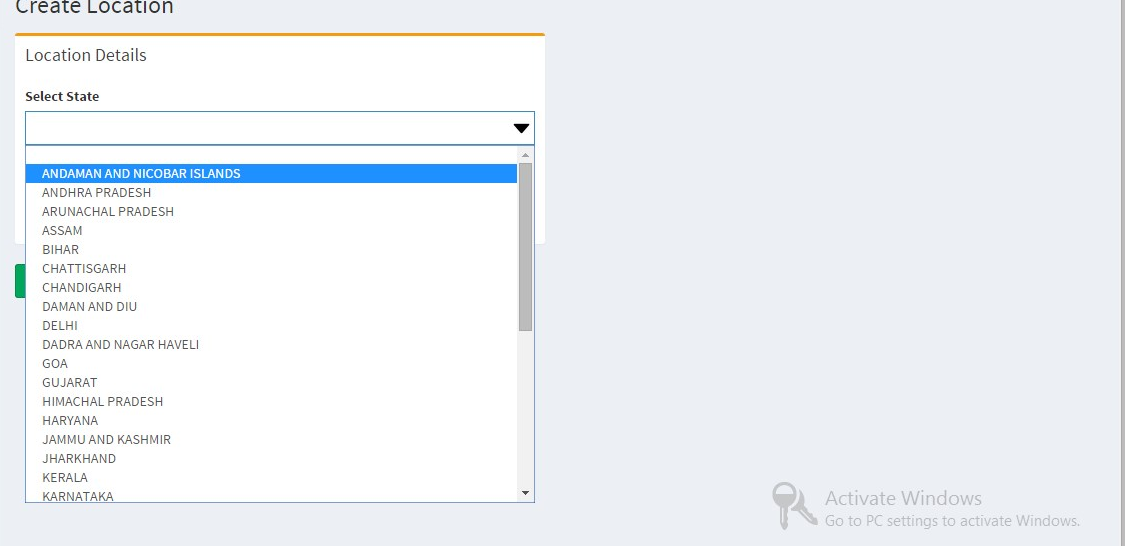 Manage items
User can create and do inventory management for various construction items by adding its name and units as shown below -:
| | |
| --- | --- |
| Construction Items | Units |
| MS Pipe Clamp | 300 mm pcs |
| Staging Pipe Clamp | 250×250 pcs |
| MS Elbow Old Model | 378 pcs |
| MS Anchor Cone Old Model | 125 pcs |
| Lab Moisture Meter kit | 15 pcs |
| Lab Porius Cylinder with tray | 150 pcs |
| Chain Pully Block | 500 pcs |
| Vibrator Nozzel | 200 pcs |
| Lab Measuring cylinder | 250 ml pcs |
| Lab Measuring cylinder | 500 ml pcs |
| Lab Testing | |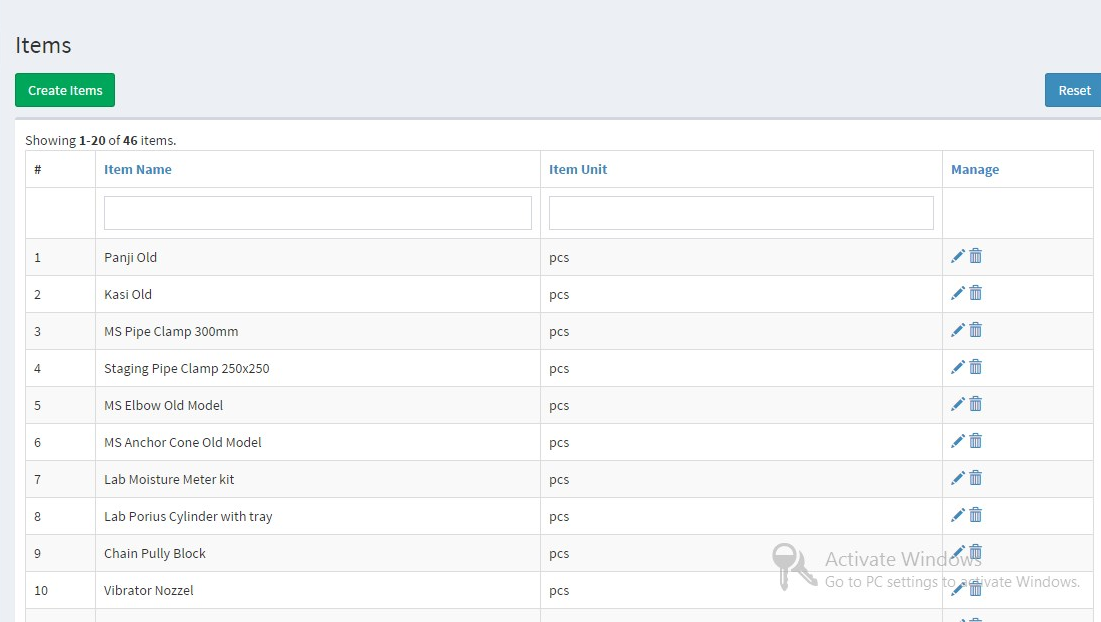 Inventory Management
With this software, list of inventory items can be viewed and managed as per project site name, location, starting date and assigned managers.

Inventory of any specific item can be viewed and managed by updating various stock items. Also, here user can add and view fixed assets of construction items. Moreover, the requisite inventory data can be downloaded and saved in excel format.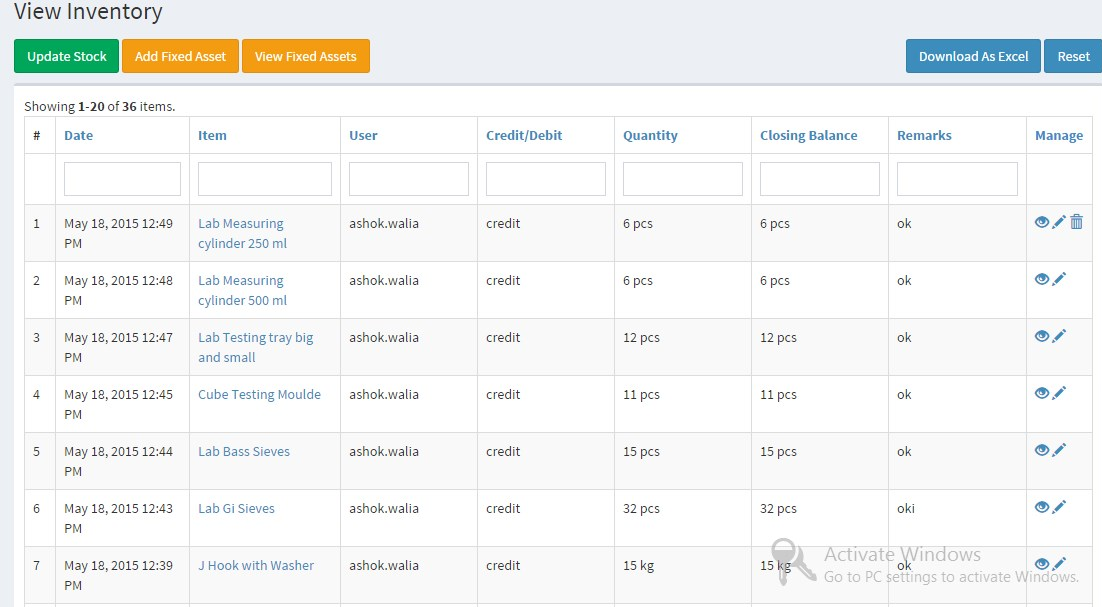 Manage accounts
In this section user can view and manage various aspects of accounts transactions and keeping their records just like 'tally'. This can be done either by adding cheques or in hand cash as per date, name, voucher/cheque number, amount, closing amount, Mode/type and description of transaction as shown in fig. below-: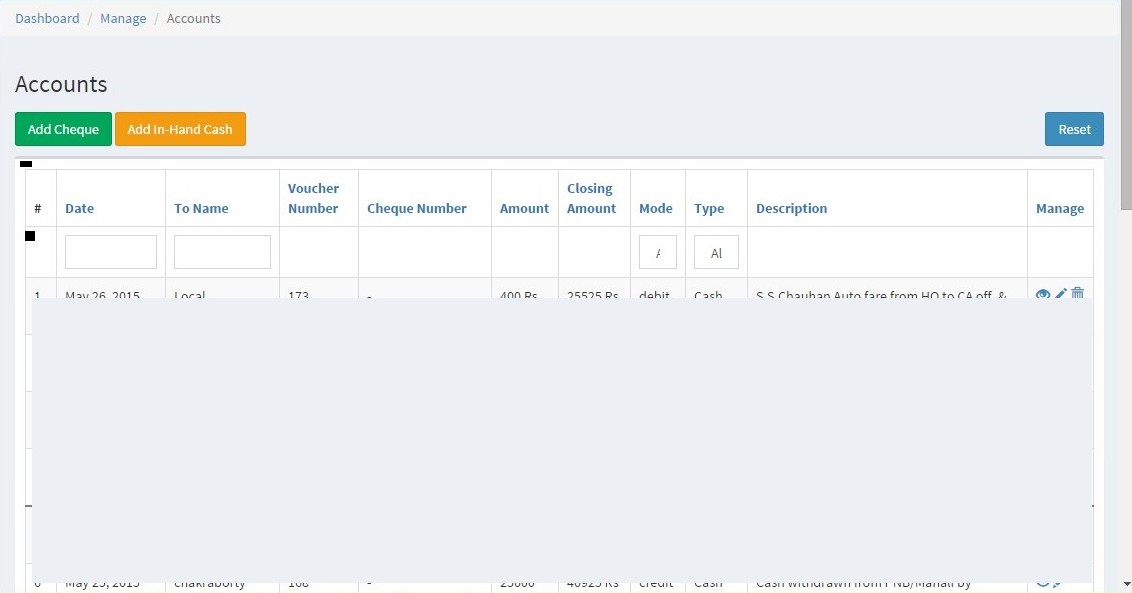 Reports
Reports can be created and managed date wise with site name, assigned project managers, progress & requirements.
Manage IP Address
It is an important and essential section to ensure security of whole project data information. Add a specific IP address assigned to an authorised user to manage a specified project.

Attendance
Here user can manage daily attendance of permanent and temporary employees/users assigned for a particular project site and location.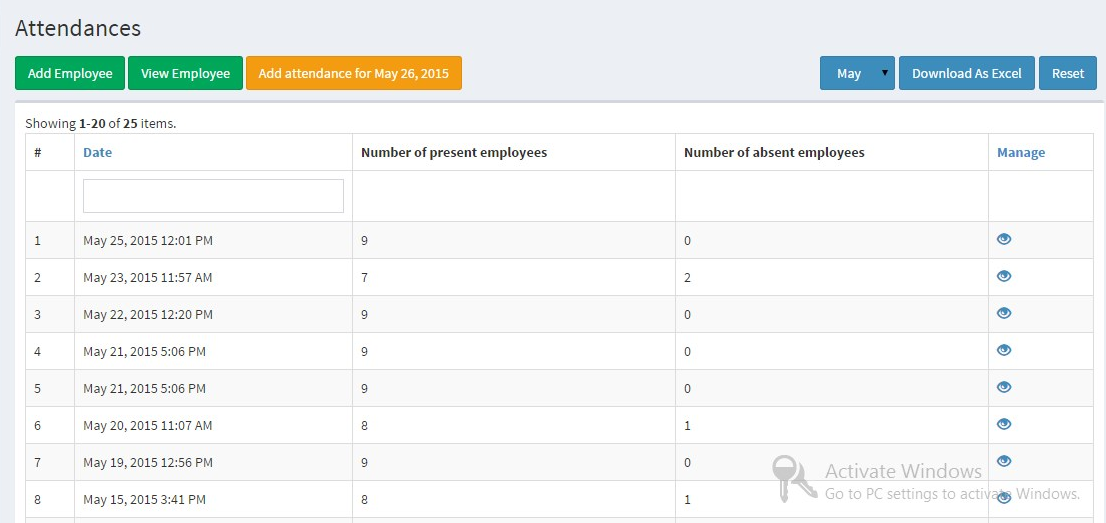 The above mentioned unique features of Inventory Management Software surely help out your project team at different sites and locations to manage and optimize progress with real-time inventory and accounting information.This Construction Management Software facilitates All in-stock and out-stock inventories of different sites on a daily basis. Every user at their level can best utilise various facilities at the jobsite or in office. Moreover, by providing important project information, this software allows users to take timely decision on inventory management anywhere. Having cutting edge technology, it allows construction organisation to work more efficiently to increase profitability. Overall, This software offers total control on workflow all the way through construction and closeout.
For more information and any query related to our affordable web-based Inventory Management Solution for various construction sites projects and functionality in an efficient way, you may please REACH US.