Developing eLearning Portal: Using WordPress LMS Integration

With the advent of technology, where everything has revolutionized, a new-age learning called 'eLearning' has come into effect.
The evolution of this Internet-based learning has made a huge impact on the ways information is delivered and accessed today. Not only in providing academic courses but also corporate training at enterprise levels, eLearning has become the most desirable means of providing knowledge.
From the viewpoint of the user, eLearning has provided an ease of getting information anywhere without the need of 'being there'.
However, as an eLearning provider when you are all set with your modules developed, you might be wondering about what to be done next?
What tools at your disposal will deliver these modules to the learners/users?
Well, here's a catch.
Choosing a Learning Management System (LMS) can solve your problems.
This turn-key user-centric platform has come up as a boon to streamline the work process for both the education and the corporate space saving both time and money.
While the use of reliable learning management systems in many online companies have helped the business administrators to offer training procedures and look for the new talent. On the other hand, schools and universities are utilizing it to provide high-level education across the globe.
With such growing eLearning needs, the LMS market is constantly booming and is expected to increase to attain a worth over $15.72 USD Billion by 2021, at a CAGR of 24.7%.
This fact enunciates well how the concept of Learning Management System tantalizes an array of possibilities that can help to generate real business results at a faster rate.
Before plunging into its implementation and core benefits, let us understand:
What exactly is an LMS?
Learning Management System (LMS) is a cloud-based software application solution which facilitates deploying eLearning content in a cost-effective manner.
While eLearning is an umbrella term for learning material delivered online, Learning Management System is a software that aids in eLearning.
A variety of LMS platforms are offered by the eLearning industry, for example, Litmos LMS, TalentLMS, eCoach, eCoach, Docebo etc. Businesses can choose the best tool suiting their needs.
Essential Features of LMS that can enhance learning and assessment techniques in the corporate/educational space:
It offers a central location to upload and share the learning materials which a user can access on any device

anytime, anywhere

.

Eliminates the need of physical presence as it largely functions in a virtual world.

Easy tracking and reporting.

It maintains providing accuracy even if the number of candidates increases.

This software-based approach reduces the paperwork and time.

It automates everything, thereby provides efficient training courses.
In short, LMS helps to create, distribute, track, report, and deliver courses/training programs online providing continuity and uniformity throughout the process.
The expert WordPress developers at The Brihaspati Infotech recently got an opportunity to build an eLearning Portal using WordPress LMS for one of an enterprise level eLearning business.
What Were the Business Requirements?
The project was an online education business which provides color training courses. This required us to set up a learning management system portal online where the client can offer:
– Online Training, Classroom Training, and Enterprise training.
which included courses like VR filmmaking and Post-Production: Mastering 360 Video Production, Advanced Feature Film Masterclass, Mastering 360 Video Production and many more.
So, the basic requirements for setting up the online course were:
To let the instructors upload training material in the form of pdf, wikis, blog, ebooks, etc. for the learners.
To measure the progress of learners by tracking detailed reports and stats.
To allow the learners to interact with each other and the content in a collaborative environment.
Through an LMS, anyone who wants to learn can self-register on the client's e-portal to take courses and assessments using the web.
An important consideration while deploying an LMS for an online course training was to meet the business goals which were :
To offer unprecedented reach.
Attain flexibility.
Manage the continued usage of content over time.
Start a strong revenue stream.
Key challenges we identified in the implementation
The key challenge was to design a comprehensive yet intuitive LMS, available both on the web and mobile app that is affordable enough while keeping in mind the scalability of the courses.
How did we start with the WordPress LMS Integration?
Being an eLearning provider, you would want to create a secure and efficient platform for a cost-effective budget. Let's walk you through the important steps of our WordPress LMS integration undertaking:
Starting off with our development phase, the crucial step was to choose the best LMS that could meet the requirements of our website administrators and on the other hand easy for learners to use.
After a buzzing session of ideas, we decided to use the WPLMS as our Learning Management System.
Reasons for choosing WPLMS as our Learning Management System
WPLMS is a WordPress Learning Management System. The reason for choosing this particular type of LMS was the number of advantages it offers.
It provides a Mobile app too.
We needed an education theme.
It allows us to add a course as easy as in few clicks from a single dashboard.
It provides us UI which is already created. For example, for managing courses, we have pre-created UI of LMS plugin to create a course which saves time.
This WordPress LMS provided all the key features required in our implementation. It features course management, user dashboard, user activity recording, and much more. It provides an easy and quick implementation.
How did we add courses for the users?
A color training course consisted of different lessons. We used different plugins to create lessons.
For instance, to divide our color course according to sections, we employed:
– Three plugins LMS, SenseI, and CustomCourseOrderBy.
We divided our color courses into three sections – online training, classroom training, and enterprise training.
For other implementations like transforming our WordPress website into a social network platform, providing security, increasing the page load speed, etc., a few more plugins were used like:
-BuddyPress, JetPack, HummingBird.
Adding more functionality to the system, we added a course list which contained the details that can easily be produced by a simple click button.
Both free (only a few available) and paid courses were added successfully. For the paid course, we set up the payment services.
What was the final outcome?
Soon, we were able to provide an impactful and end-to-end WordPress LMS Solution which offers help to the users in manifold ways.
Saves the time of users who enroll in the courses.
It unifies the virtual classrooms.
The app is available to users on mobile.
Learners can easily access an intelligent online portal.
Not only does this LMS appear visually appealing but also allows the users to navigate easily. Furthermore, this portal also promotes learner engagement.
Here are the important components that this ePortal displays:
1. Online Training
In this section, we divided our courses into three modules based on the level of learning expertise namely:
'Jump Start' for the beginners
'Core' for the immediate level users
'Expert' for the advanced level users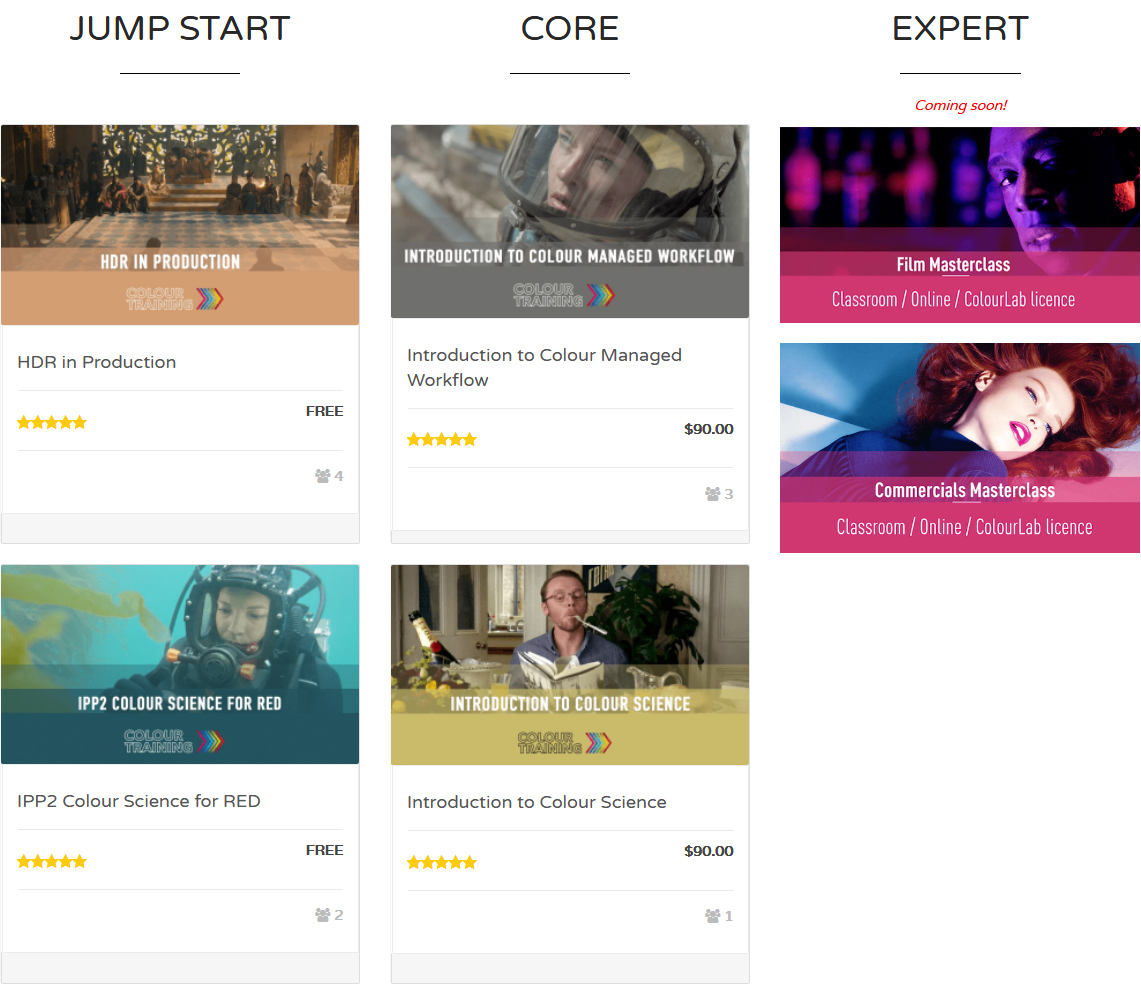 2. The Classroom Training
This section included the courses that were provided in the classroom-based set-up.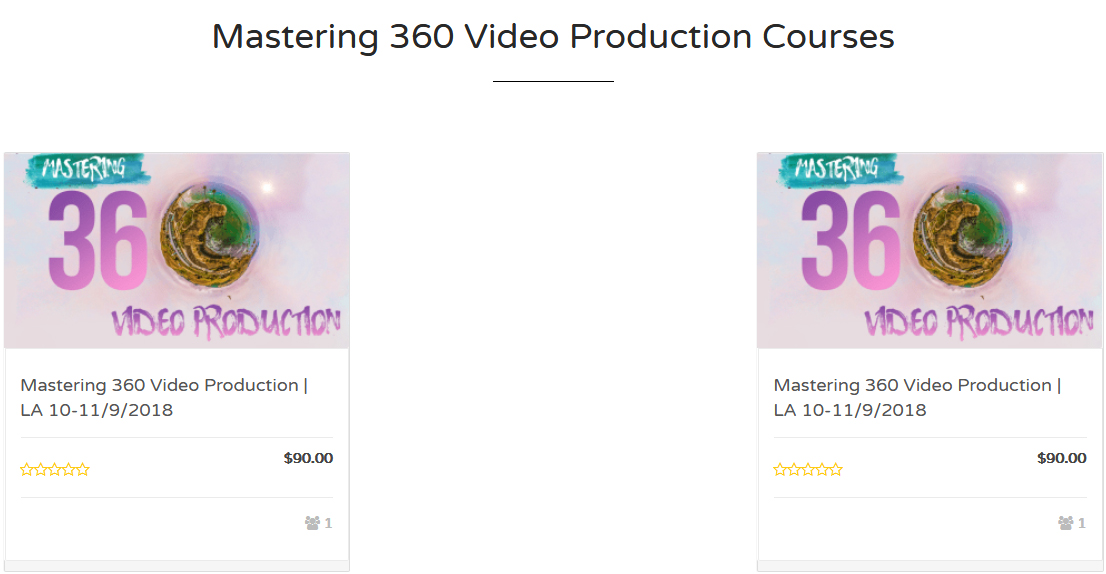 3. The Enterprise Training
This section comprised the enterprise level training whether it be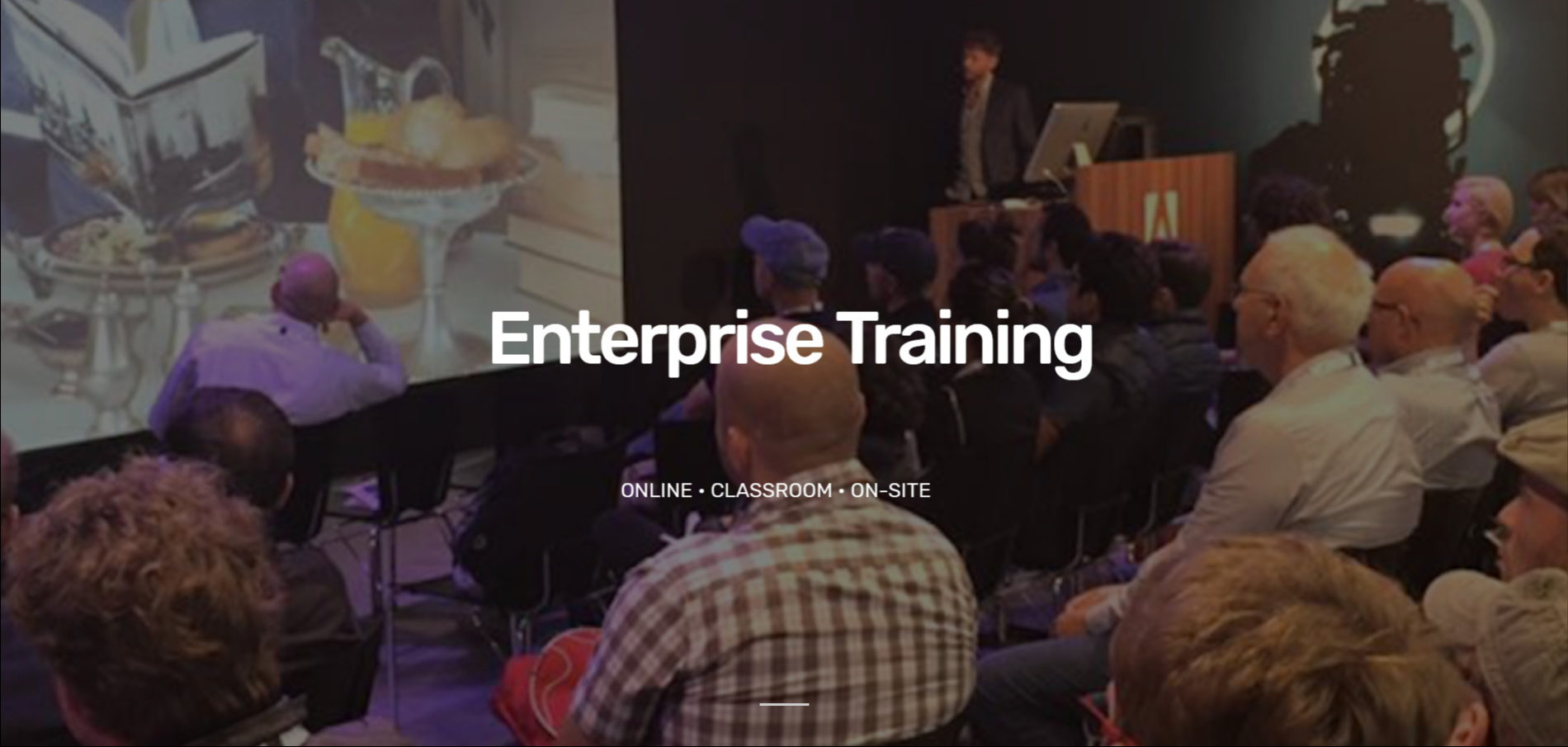 The website also comprises other components like 'Blog' and 'Shop' section.
This approach could be further extended to include more features like:
Providing customers with customization and personalized recommendations.

Allowing learners to schedule face2face meetings through the LMS

Making LMS capable of displaying content in multiple languages.
In a Nutshell
It was a great experience for us to build this eLearning portal via WordPress LMS integration.

Though developing an eLearning portal is a challenging task, however, all you need to do is utilize a full-fledged Learning Management System so as to deliver a rich learning experience for your learners and be capable enough to customize the courses according to the users' prime.
With a huge number of vendors, applications, and yet a plethora of features to choose from, we are pretty sure that Learning Management Systems are not going to exhaust.
Though purchasing an LMS is a big financial investment for your business, it is strongly recommended to be wary of the software outlay from the very beginning.
It is prudent to consult a professional, whose sage advice can save you from unnecessary costs before purchasing an LMS, comprising unwanted features that your business does not require.
If you are also seeking to set up a learning management systems for a global enterprise or for online educational services, reach us to get a free consultation on our WordPress development services.