Google Confirmation on Broad Core Search Algorithm Update
In the previous weeks, there were huge speculations about a Google Algorithm update where webmasters and SEO experts could observe the fluctuations in their website search results. Many were happy to see that traffic on their website jumped up to 200% where as many reported on losing website traffic to the competition.
This initiated a massive discussion on multiple popular seo forums and social groups. There was a complete distress amongst those who had lost rankings and it rose multiple rumors about Google updates with a lot of confusion. Given below is one such discussion:
WebmasterWorld Forum: https://www.webmasterworld.com/google/4894234.htm
Whilst evaluating the whole scenario, multiple niche based websites involved in Search Engine Optimization started writing on this topic. A number of experts like Barry Schwartz, Search Engine Land's News Editor, shared some statistics from popular search engine tools in a very impressive manner as shown here: https://www.seroundtable.com/google-algorithm-ranking-update-25587.html
Few of the highlights where various marketing tools depict Google results are shaking up: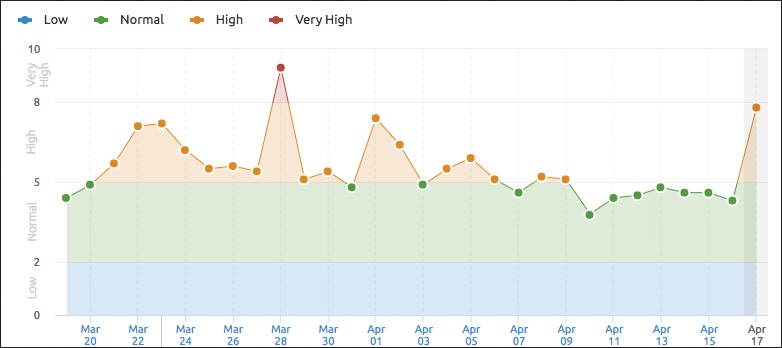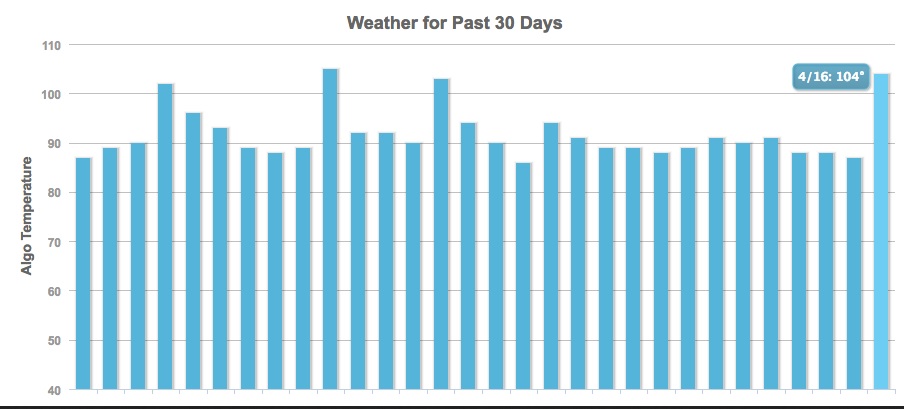 Finally, addressing all these discussions and concerns on 20 April 2018, Google confirmed one of its Broad Core Search Ranking Algorithm update where many websites would see the SERP rankings improvements while others may experience negative or zero change.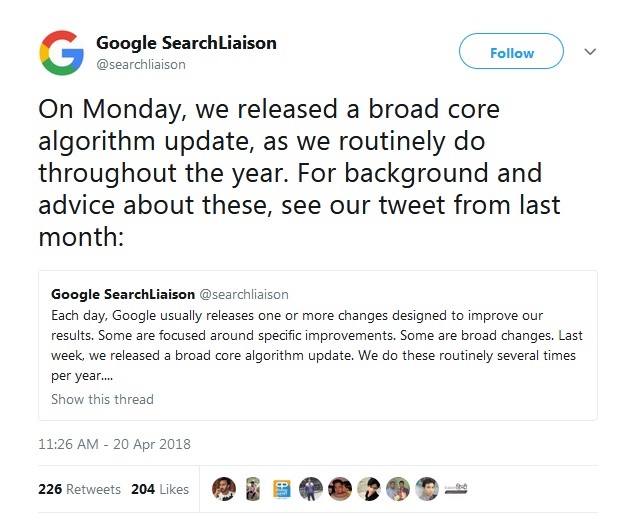 Additionally, they posted: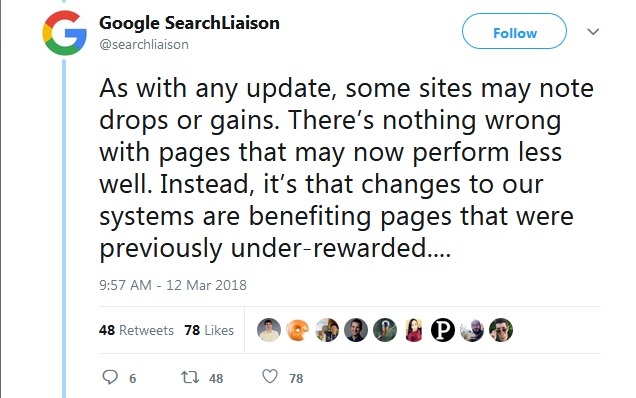 Can webmasters and SEO experts do anything about this google search algorithm update?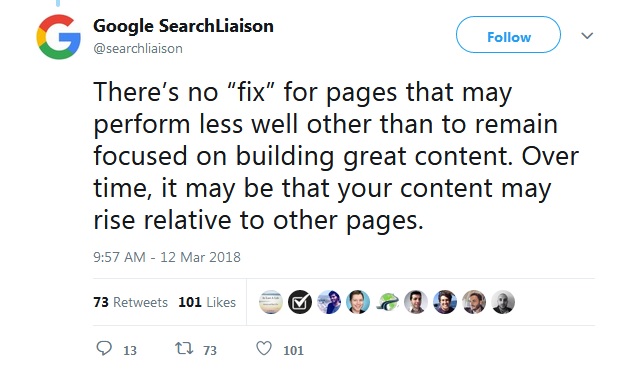 Through multiple statements, Google went on explaining that:
A broad core algorithm update happens several times per year whereas some type of focused update happens daily. On an average, it does around 665 updates per year to its core algorithm.

With this update, some sites may experience drops or gains. The pages which are losing on its ranking have nothing wrong. Instead, the fact is that the changes to the systems are benefiting pages that were previously under-rewarded.

There's no "fix" for pages that may perform less well other than to remain focused on building great content. Over time, it may be that your content may rise relative to other pages.
Not much has been revealed regarding this step but there is a clear indication for the marketers to focus on building valuable/quality content; improving the overall site quality in order to be at peace with the new algorithm update by Google.
BOTTOMLINE
Undoubtedly, Google has confirmed this update publicly but not provided any detail specific for its other algorithm updates i.e. Panda and Penguin. The effects of this core update on the traffic to websites, URL, and site structure are still unseen. But, you simply need to remain focused on improving your website's quality and generating SEO friendly content over the time so that your website can cope up this change.
For more information on Google's Broad Core Algorithm get in touch with our search engine optimization experts.