Google Shopping: A must-have for eCommerce in 2022
Most of us don't know that Google shopping has been around since December 2002. On the 12th of this month, Craig Nevill-Manning launched Froogle to allow users to search and compare products online. Now it has grown into one of the leading marketplaces known as Google Shopping to keep businesses like yours competitive in the market.
"Our recent experiences show that Google Shopping Ads are around 30% cheaper than standard text ads! Just Launch the ads and start driving traffic for your store" – Gaurav Tyagi, eCommerce Development Expert, TBI.
Hopping between eCommerce stores to find the right products is undoubtedly a clunky process for your customers. It is where online marketplaces like Etsy, Amazon, eBay, etc come into play. While technically, the Google Shopping app may seem like an ad platform, it offers a marketplace experience to customers searching for products online.
Suppose you own an eCommerce business and want to capitalize on millions of searches happening on Google to grow your bottom line. In that case, nothing can get you more attention than using Google Shopping Ads for your business. With around 5 billion daily searches, there will be significant users searching for products or services your business deals with.
Some Interesting Facts About Google Shopping
More than 70% of organic visitors to your stores are using Google to search for products and services. You can well imagine the success you can get by using a custom app for Google product listing to display your products on a ground full of potential buyers.
While it is a bit complex to set up a Google Shopping app without seasoned eCommerce development services, it requires minimal effort to get output. It is undoubtedly a popular platform for the past decade, and the below stats back up our belief:-
According to Google, more than 50% of users use search to shop online.
You can feature your products on top of search results with a shopping listing.
More than 76% of total ad spend in the eCommerce industry is driven by Shopping ads.
More than 60% of popular brands invest a large chunk of advertising budgets on Google product listing ads.
Shopping Ads generate 85.3% of all clicks on Adwords and product listing ads.
Google shopping has no sign of slowing down in popularity among merchants and online buyers. Our custom plugin development experts highly recommend Google shopping apps to all merchants – startups for gaining momentum and established eCommerce store owners to boost revenue.
New Google Product Listing Features to Boost your eCommerce Sales
Getting ready to run some campaigns of your own, or looking to scale your product listing ad campaigns? If yes, Google Marketing Livestream has announced new features to open up a whole new playground for the merchants like you. Get ready to rival your biggest competitors using the below features for intuitive Google product listing experiences:-
AR Shopping on Search
Get ready to provide AR shopping experiences to your buyers with a Google search. You can have 3D models of products appearing directly on the Google search soon. Presently Google is planning to introduce it to the apparel section, but other product categories and niches may use this feature soon.
Initially, the AR experience was for makeup products like foundations, lipsticks, and more. You will soon be able to experience and interact with apparel to find out how they will look in the real world using Augmented reality.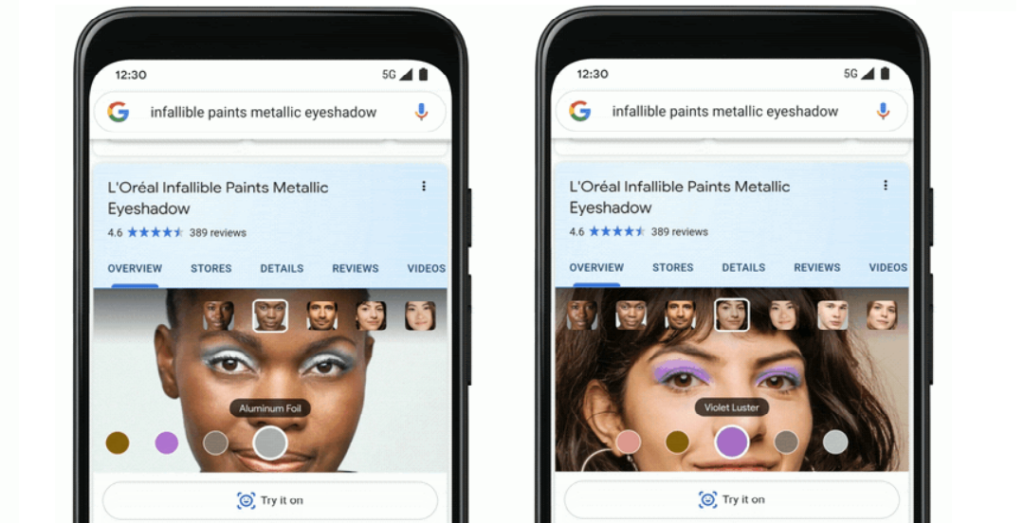 Video Shopping on Google
Soon, the eCommerce sellers will be able to tailor the product appearance on Google using videos, interactive stories, and lifestyle imagery. Google is all set to introduce a Video shopping experience to reimagine how your products interact with customers, especially at vital decision-making points during their buying journey.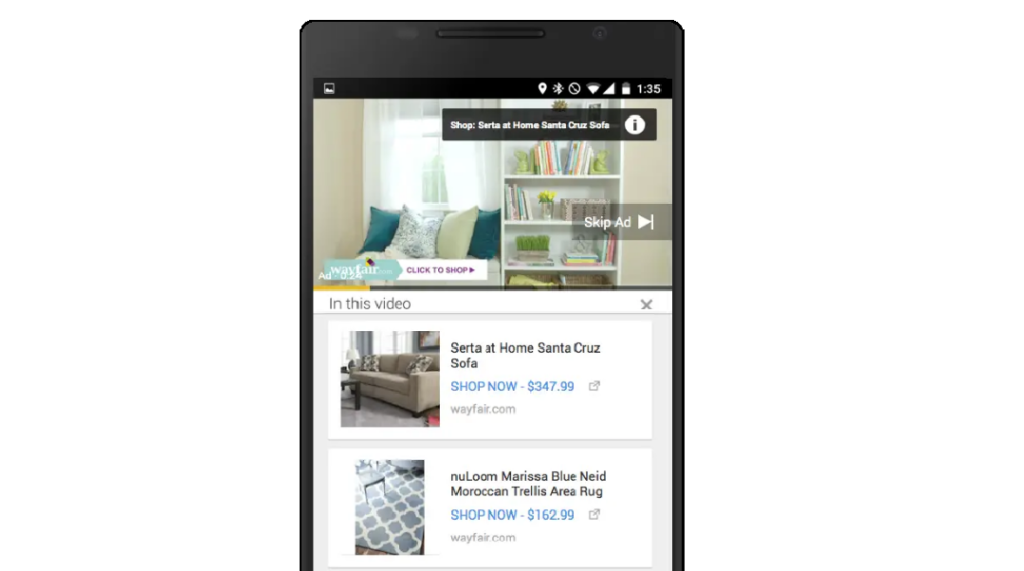 Introducing unique Brand Loyalty Programs
Google has already started piloting a merchant loyalty program to facilitate the buyers to see your deals and promotions while shopping on google. The customers already under the loyalty programs for your brand can link up their accounts, and the rest of the users can sign up for it in just a click. Our eCommerce development team considers the brand loyalty program for Google product listing a perfect tool for nurturing the customers for your business.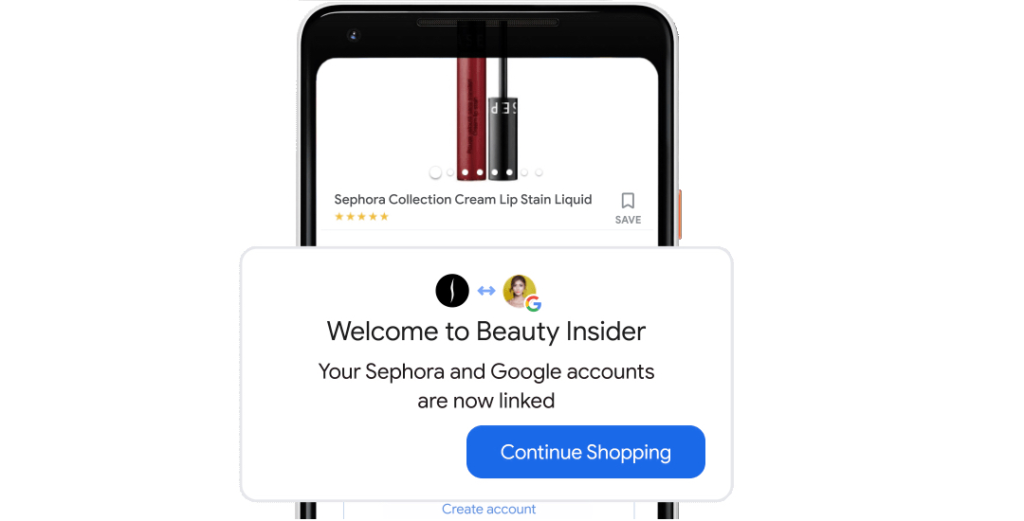 Deal pages on Google
According to Bill Ready, President of commerce at Google, there was an almost 50% increase in searches for promotion codes last year. The statement is enough to understand why Google is focusing on the new deal page in the search results. As most of these searches are made by buyers way down in the funnel, you can snatch sales from competitors easily.
Now your customers don't need to leave the search engine to check out the promotions. They can do it easily using the new deals result on the page and shopping tab. With it, we are expecting real-time deal optimization reports on the Google Merchant center soon.
Google Local Inventory Ads
While having words with one of our eCommerce development experts, we found that there is around a 700% surge in searches like "available near me" and "in stock". We believe it to be a strong reason behind the introduction of Google local inventory ads.
Now you can present products to customers in SERP, no matter whether a product is available online, in-store, or anywhere else. Now you can show the products available for immediate store pick up, curbside pickup, or pick up at a later time using Google shopping.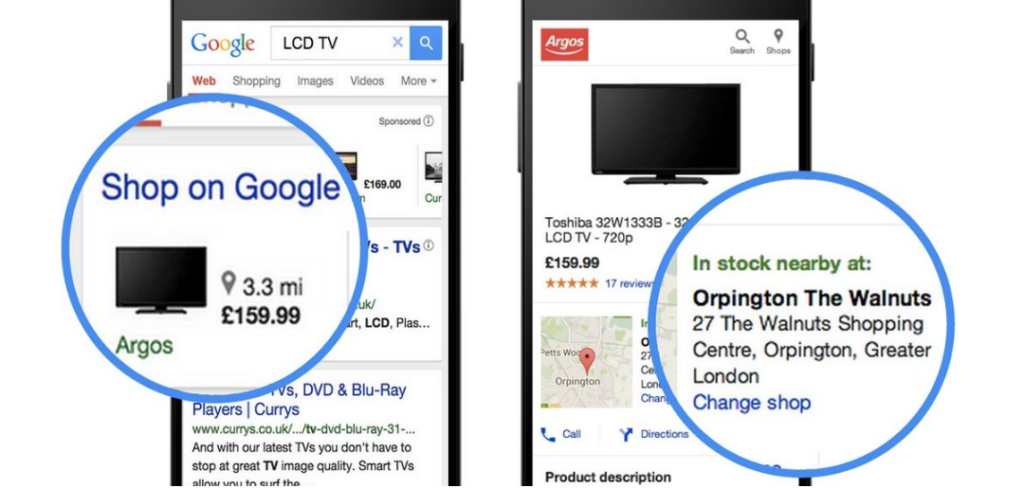 New Features on Google Merchant Center
The Google Merchant Center is an outstanding tool for eCommerce stores to promote products in SERP. Apart from helping to update information about your online store, you can also maintain the latest product information for both product listing ads and free listings. Now you can enjoy two new features on the merchant center. Let's explore what they have for you:-
Google Shopping Experience Scorecard
Google has recently introduced a feature called Shopping experience scorecard on Merchant Center to reward merchants with trust badges, boost in ranking, and more. This feature is meant to incentivize the stores with great shopping and user experience.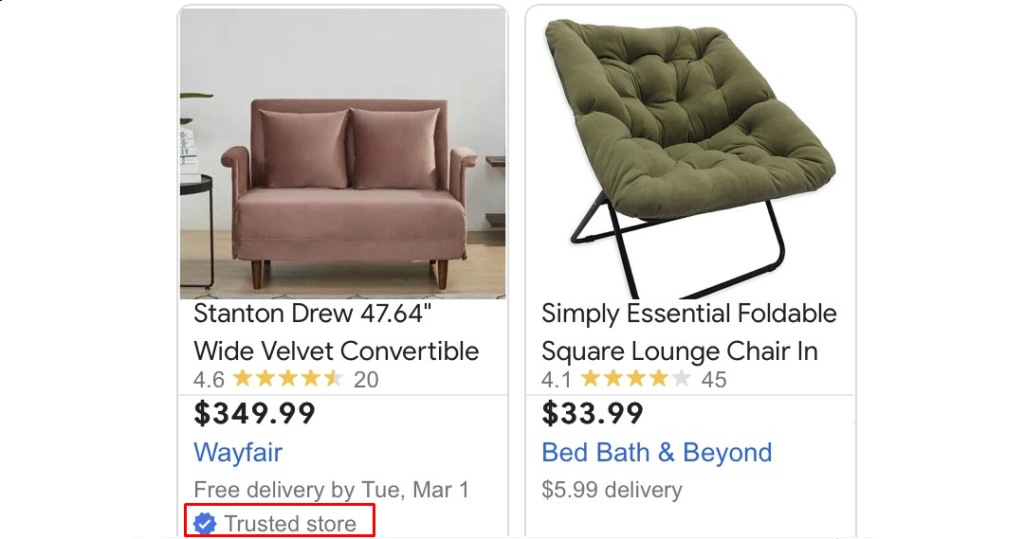 Now Google will compare your store with other merchants in the free listing to compare shipping speed, return window, and more to rate your store and give a badge accordingly. If you are active on buy on Google or free listings, find your Google Shopping experience scorecard by:-
Log into your account on Google Merchant Center
On the left-hand side of your admin panel, select Growth
Select Shopping Experience Scorecard Under the Growth drop-down.
New Insights Reporting for Free Listings
You can access further reports on the performance of your free product listings with the Google Shopping app with this brand-new feature. The new reporting tools will help you outline the traffic, impressions, and conversions for product listing better than ever before. Apart from it, you can also get price insights for the performance of your pricing against the competitors in SERP.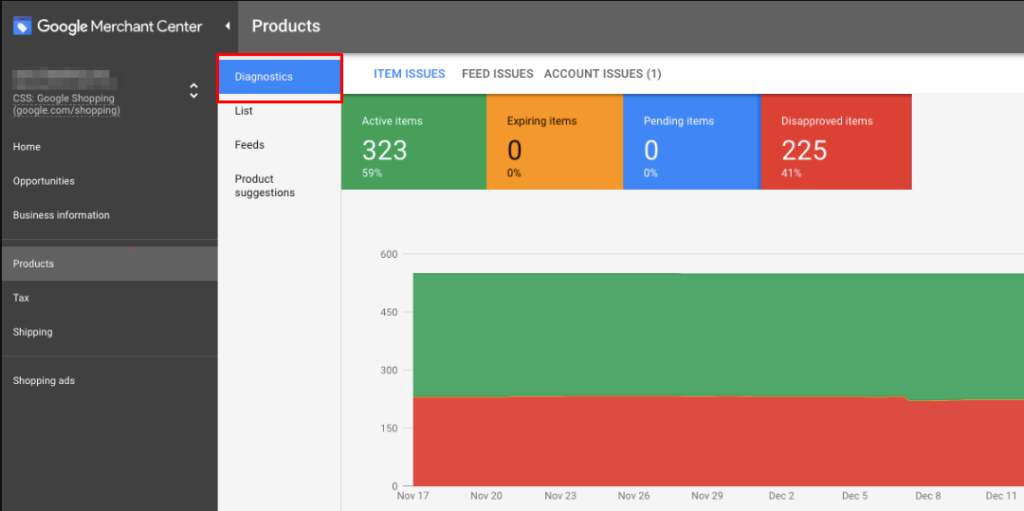 Popular Google Shopping Modules and Plugins for eCommerce
Managing the Google product listings can turn into a nightmare for busy entrepreneurs like you. However, there are several Google shopping apps available for all popular eCommerce CMSs. You can use these apps/extensions/modules to create ads, target potential customers, and drive sales for your business. For example, if you have a Shopify store, you can use the Shopify Google Shopping app to get more sales.
Wait a minute! You don't need to kill time searching for such apps for your eCommerce store, as we had already done this legwork. We have compared the ratings, reviews, and other parameters to bring the most efficient Google Shopping extensions for your store. Let's check them out:-
Conclusion
Whether you are planning for a new store or want to accelerate the sales of your existing eCommerce store, Google shopping extensions can turn the tables for you. At The Brihaspati Infotech, we are actively working on building custom modules/plugins to harness the full benefits of Google product listing. However, our services are not limited to it. You can get in touch with our experts for the following solutions too:-
Custom Inventory Management Extensions
Gift Box builder apps for eCommerce Stores
Product Customization tools for eCommerce
Custom payment gateway Extensions/Modules
Upgrade and Maintenance of existing Plugins
Migration from traditional text ads to custom apps for Google product listing is shaping the landscape for eCommerce marketing steadily. Custom extensions for implementing it can take your marketing campaigns to a whole new level. Get in touch with our experts today to enjoy better ROI with it on the eCommerce platforms of your choice.