Product Personalization Tool for E-commerce Solution
Innovation in technology and multichannel shopping experiences, both have put customers at the centre of e-commerce marketing strategy. This innovation has spawned a new era of customization raising the bar for e-commerce web store owners. Having an online store mandates you to segment your potential customers and enables them to personalize the items you offer.
What customers need today are the configurators that can help them customize their products while making a purchase. This is the era where conformity is being frowned upon like never before. People like to have something unique, individual and something that no one else own.
Product personalization tools provide fully-customizable e-commerce experiences and promise great customer satisfaction. Whether it's about customizing t-shirts, cell phone cases or tablet cases, online design tools allows customers to personalize their products by using accessible colors, designs, font-styles, and text colors. Such tools give an extra edge to e-commerce websites, as customers are more likely to get tempted and buy products.
How we built product personalization e-commerce solution for Design Your Cell?
The online design tool for product personalization and the e-commerce platform was built from scratch. The interface allows customers to personalize cases for mobile and tablet devices. With much iteration, the platform was focused on ease of use and simplicity. We followed agile best practices to develop various components and add functionality as mentioned in the requirements.
We integrated PHP image workshop library with Magento to create a fully-functional personalized e-commerce platform. With this we were able to build a product personalization e-commerce solution. Different functionalities were integrated for signature monogram cases, custom photo cases and personalized designer cases.
Real time preview of user commands was implemented, where customers can add and match the selected design.
Monogram designing and custom texts were used to allow customers select desired designs, font-styles, texts and colors.

jQuery Ajax is used for image uploading. When the image is uploaded, it is sent via Ajax to image processor, which then returns the details about the image.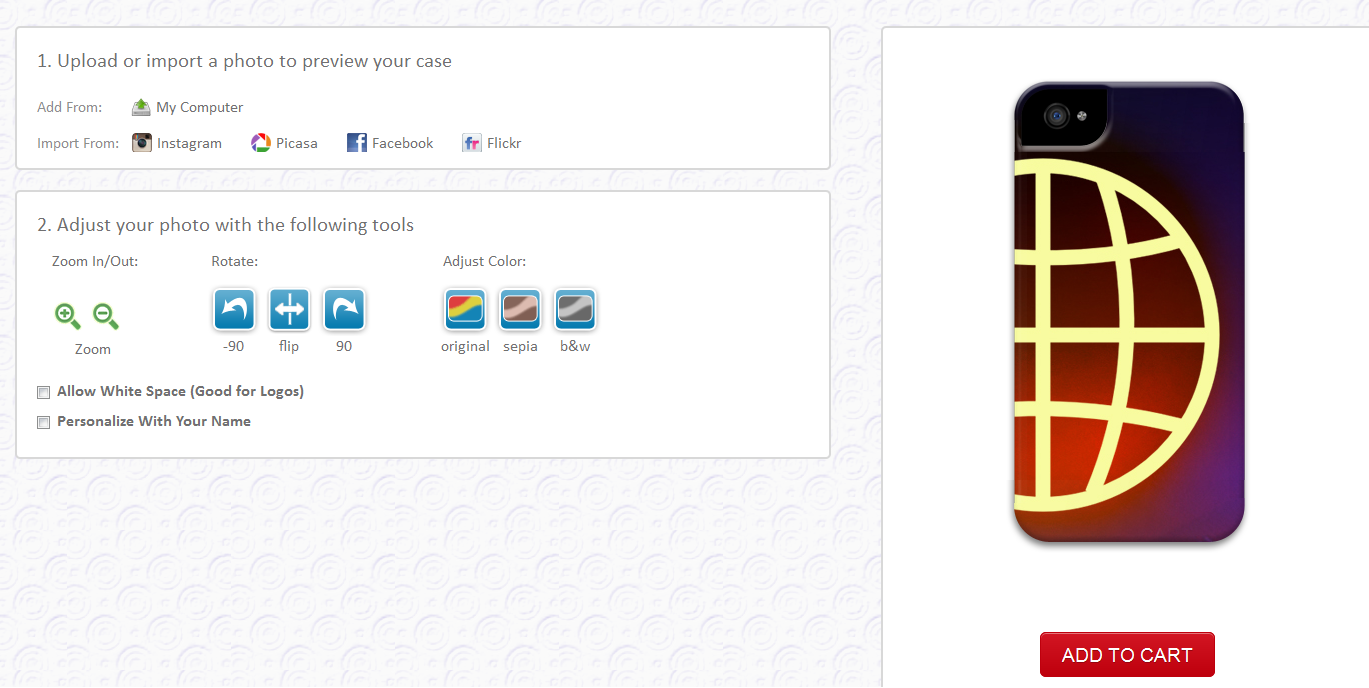 Users are enabled to select different devices and case deigns specific to the requirements. Chosen designs and images were integrated to the device case. Social media platform were also integrated through which personalized pictures can be uploaded on to the case designs.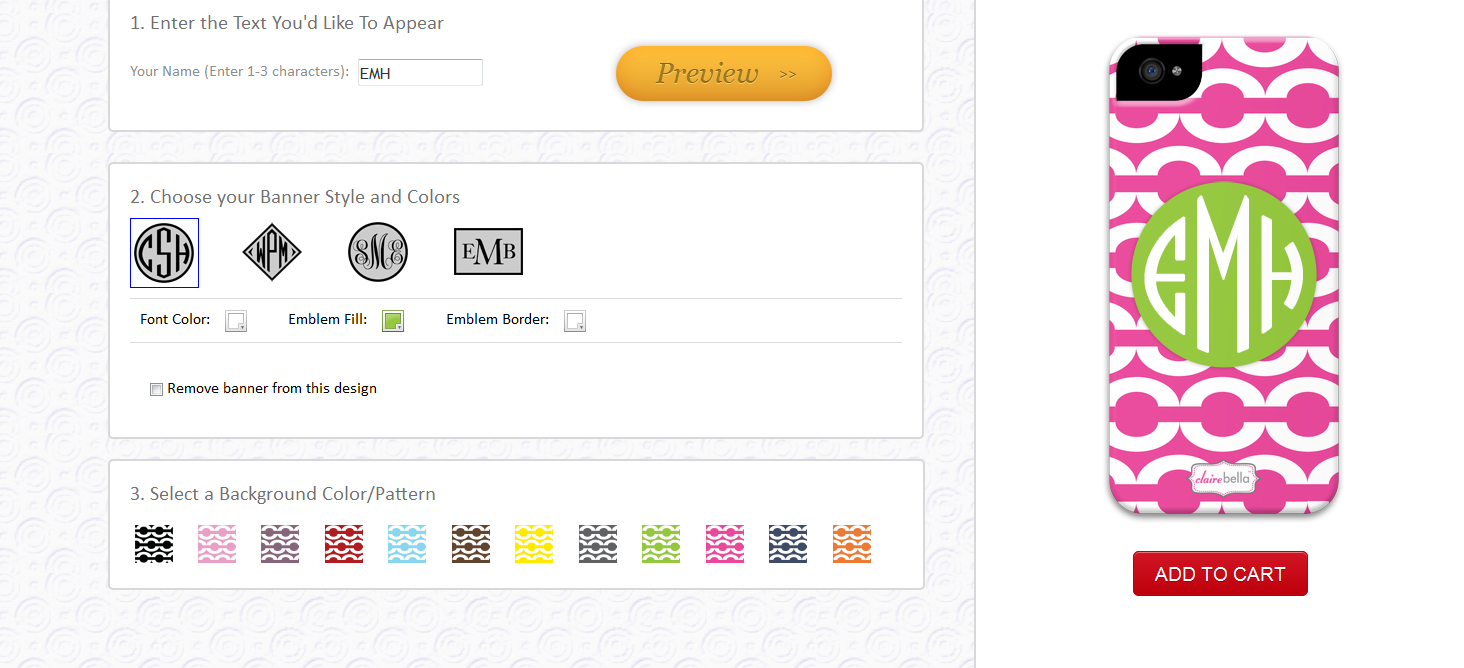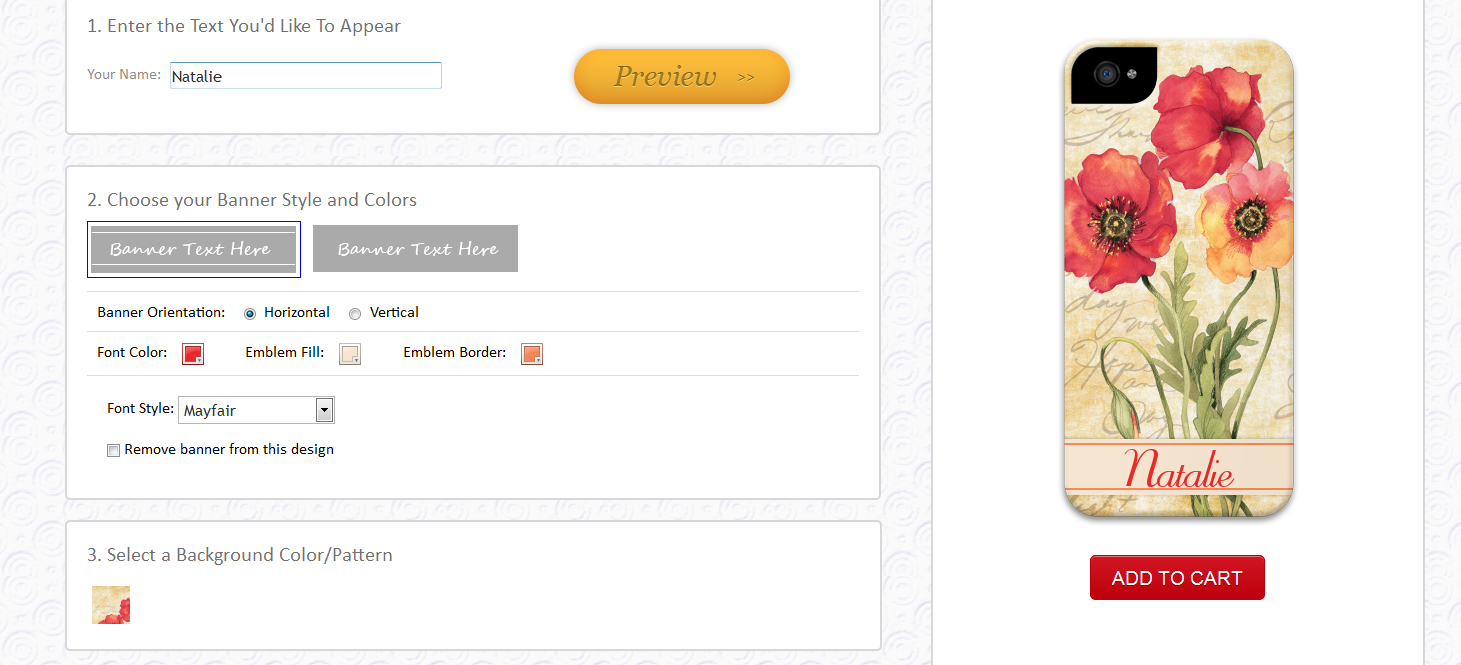 How the product personalization solution works?
This is a Magento based e-commerce platform where users can purchase personalized cases for their cell phone and tablet devices. Users select the device for which they need to purchase a case. After that a case specific to the device is selected, which can be personalized as per the requirements. They can choose signature monogram cases, custom photo cases or personalized designer cases. In signature monogram cases a personalized signature can be chosen with desired design, font-style and color. For custom photo cases, personalized photographs can be uploaded either from personal computer or through social media profiles. Users can adjust the theme and color of the photographs and can personalize the design with their names. In personalized designer cases, users can choose already present designs, write the desired text and choose banner style and colors.
The design created is permanently integrated to the chosen case. Users can order the personally designed case from the e-commerce platform.
Key features of our custom design tool
Users can select products and personalize them as per the requirements
They can upload photographs through personal gallery or through social media sites.
Real time preview of the designed product is available
They can select designs, adjust theme, color, font styles, and use personalized text.
Integrated with Magento e-commerce platform to give excellent user experience
We have successfully developed, designed and integrated various online design tools, which has helped customers improving their business.
In order to Hire Magento Developer from us and get quality solutions you can REACH OUT TO US HERE.