Recognized as Top Web & Mobile App Development Company by Clutch
Many of you might be wondering why an IT company chose to name itself after Brihaspati, the God of wisdom and well-known as the guru of gods in Hindu literature. Though a heavenly entity and software design/development have nothing in common, we always strive to be a source of knowledge. At The Brihaspati Infotech, we strive to empower ourselves with an in-depth technical understanding and expertise to deliver quality services in the diverse range of web as well as mobile technology.
Considering the retail industry, there are several eCommerce platforms such as Magento, Shopify, BigCommerce, PHP powered solutions, and other software available for merchants. Ranging from powerful analytics, handling complex backend techy details to improving the ways you market your brand in the target audience, these platforms cover all individually. However, to bring the best out of any platform chosen, you always need to hire professionals.
Here as well, a great competition is present with different things and commitment to do. It becomes a tough decision for merchants to choose from a wide array of options. To help in this decision, The Brihaspati Infotech has put several efforts while gaining trust and appreciation of its clientele. Our core design and development services are associated with the following:
– PSD to responsive HTML conversions
– Web and mobile app development
– User interface and design
– eCommerce development
– MEAN stack development
– Web marketing
– CMS development
– Advanced JavaScript and other custom development (as per client's requirements)
Till date, we have delivered more than 3000 powerful & revenue-generating projects for businesses of all sizes. We boast of a gaining a huge appreciation of satisfied and happy clientele worldwide.
We're proud of our reviews on Clutch, a data-driven B2B buying, and hiring guide. We're even more proud of the fact that all of our reviews are 5-stars!
Our most recent review came from a UK event marketing company, World Registration Systems Ltd., that provides online and onsite registration and badging services to organizers of international conferences and exhibitions. For them, we developed an online registration system for event attendees with several unique functionalities along with its implementation into their existing CMS framework.
The current system users are thrilled with the new system, and World Registration Systems Ltd. is confident that it will surely help them to win additional contracts in this sector.
Another recent review came from Ensign AS, an advertising agency in Norway. The company initially hired us more than five years ago for a web project, and they were so pleased with our work that they've continued to engage us to do various development projects, including a few custom applications.
For one of our projects with Ensign AS, we redesigned a website's information architecture; created a more intuitive user journey; reduced the website's loading time and made several optimization upgrades within. The client was exuberant that they could simply hand over designs and XD documents, and have us come back to them with a fully-functional and responsive WordPress website.
While working on any of the above-mentioned projects, our sole motivation was to understand the project from the client's perspective and delivering them with the best solution possible.
We always believe in offering agile and competitive web solutions at cost-effective rates. The websites developed by us are scalable, SEO friendly, and fast-loading. With over 9+ years of experience, we have gained huge recognition in rendering reliable, growth-oriented, mobile-responsive, and high-quality web and mobile solutions.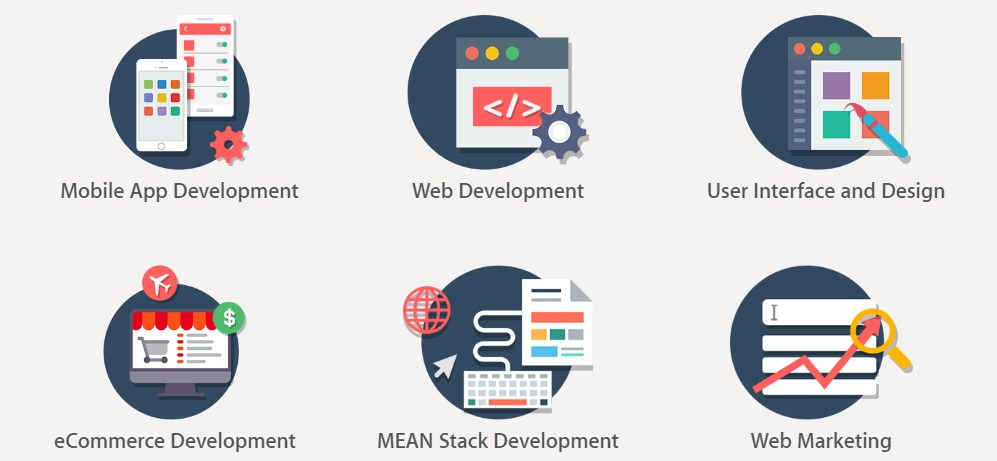 If you are looking to hire PHP developers from a reputed PHP development company or any other kind of services, you can simply Book a Free Consultation with our experts over Skype, Phone or Email. They shall assist you while determining your project's feasibility and provide you with a fair analysis & quote (time & cost).
Coming back to our reviews at Clutch, we have also been listed as a top eCommerce developer in India, in addition to the glowing client reviews.
We're also featured on The Manifest, a business guide that deems us one of the top 50 web development companies in India.
We offer a 1-Day Free Work trial as well to put you in complete transparency. During this trial, you can come to us for small tweaks or small alternations in your present website, etc. and we won't be charging a single penny from you.
The main focus of this trial is to gain your trust while showing our coding skills and expertise along with the working environment. At last, be sure to check out our portfolio on Visual Objects to get a better idea of the development work we do (there's very little we don't do!). Please contact us if you're interested in learning more!