Shopify Plus Limitations To Consider Before You Choose It
Shopify Plus is home to many big brands like Nestle, Pepsi, Staples, and Heinz. It is one of the ideal platforms for businesses with high volume sales. More than 12,500 stores worldwide are using it, and the count is growing continuously.
"Plus, because it's a fully hosted solution, you don't have to worry about expensive hosting options and reliability issues during high traffic periods"- Shawn Khemsurov, Co-Founder, Electric Eye
Shopify Plus is equipped with many features that take the hassle out of running an eCommerce business. However, you may get caught off-guard by some of its crucial drawbacks. Besides becoming a hurdle for your growth potential, they can even affect your business in a negative way unless you decide to go for Shopify Plus development services.
Today, we will familiarize you with the top 5 Shopify Plus limitations that you need to consider while hiring Shopify eCommerce developer for building fresh stores or migrating to the Shopify Plus platform.
Let's dive in!!
Top Five Shopify Plus Limitations with their workaround
1. URL Structure Limitation
The forced URL structure is the prominent limitation of the Shopify Platform. Here you will be forced to adopt a subfolder structure that is quite weird compared to the traditional eCommerce websites.
For example, on a traditional eCommerce store, the URL of your contact page will be yourstore/contact-us. But with Shopify Plus it becomes yourstore/pages/contact-us. Similarly, for blogs, the recommended practice is to have a structure like yourstore/blog/yourblogpost, but with Shopify, you get yourstore/blogs/blog/yourblogpost.
If you are about to build a new store from scratch, URL structure is not an issue. But, there is a problem when you wish to migrate to Shopify Plus from other mainstream platforms. The most prominent one is getting the exact folder URL structure.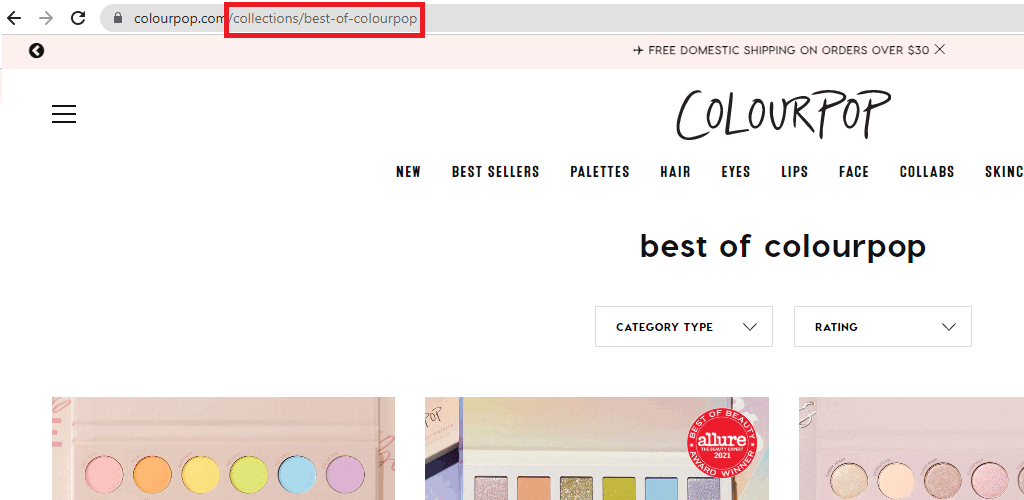 None of us wish to slide off the good google rankings or watch store traffic nosedive. So, it's vital to find a way to overcome the URL structuring problems that show up on Shopify Plus. Below is the workaround that you can apply to save the SEO and organic traffic for your store:-
Overcoming URL structure changes with Shopify Plus
Replatfroming may disrupt rankings due to URL changes between search engine crawls. Additionally, your sales may plummet due to broken links and other crawling issues. Experts who offer Shopify development services recommend the following steps to overcome this issue:
301 redirect your old URLs to the new ones
Resubmit your sitemap.xml using Google Console
Focus on a consistent navigation structure of the store
Apply canonical URLs wherever they are required
Ensure to optimize the store for SEO before launching it
2. Limitations of payment and shipping gateways
Shopify Plus has limited shipping and payment gateways available for merchants. Shopify Payment doesn't charge fees but is available for a few countries only. You can run into a problem if you deal in international selling. You need to check whether you fall into supported countries or not.
A limited number of Shopify payment and shipping gateways may turn into hurdles for businesses with dependencies on local payment and shipping providers. Just imagine how frustrating can it become to spend $2000 on a Shopify Plus plan and then discover that payment or local shipping service you were using for business is not available on Shopify.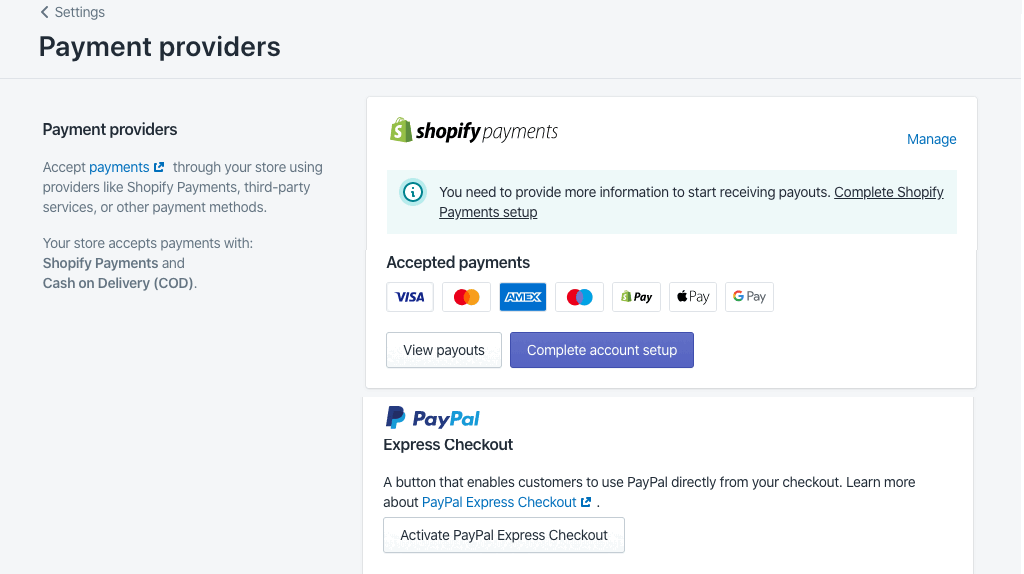 Besides that, you need to check whether your products qualify for the Shopify payment. Products like subscriptions and supplements don't qualify for Shopify payment. Similarly, default Shopify's fulfillment process also suffers the drawbacks listed below:-
Shopify Shipping is available only for stores in the US and Canada.
It has limited courier options to ship products.
Inaccurate shipping rates due to the inability to update dimensions.
Inability to calculate cross-border taxes and duties.
Overcoming Payment and Shipping Gateway Limitations Shopify Plus
Shopify app store can turn handy to overcome payment and shipping gateway challenges. There are many third-party apps to address these shortcomings. You can also opt for a Custom Shopify app to partner with local shipment and payment providers.
At Brihaspati Infotech, we are continuously delivering such apps for different eCommerce needs. You can have a glimpse of our custom Shopify App for Managing Shipping Rates and our custom Shopify payment gateway Paycertify.
If you already have a custom payment gateway earlier, our team can help with Shopify Plus integration with it. By doing so, you can continue showcasing and managing products using Shopify. However, third-party apps will handle the order processing and payments. It will keep you compliant with the T&Cs of Shopify Plus while overcoming the limitations.
3. Very Basic Search Functionalities
Despite being an advanced eCommerce platform, Shopify Plus has very basic search functionalities. The native search capabilities of Shopify plus suffer many loopholes. Relying only on product name and descriptions to fetch the results often don't work well. Additionally, Shopify Plus lacks the native features to optimize the search.
It often limits the eCommerce selling capabilities of the stores running on top of it. Limited specifications for attributes make it difficult to set different fields for products. The lack of features to auto-correct typo errors and the inability to offer suggestions is also noteworthy drawback of Shopify Plus.
Workaround to improve search capabilities of Shopify Plus
Most retailers go with third-party apps to improve the search capabilities of Shopify Plus stores. Apps like SearchSpring and Klevu can help you overcome this limitation. However, we will recommend building a custom app equipped with your business logic.
Hiring Shopify Plus development services can offer you a perfect playground. Whether you are opting for an existing app, or wish for a Shopify plus integration with a custom app from scratch, always keep in mind the below features for the best results:-
Features to enable merchandising of specific queries.
Options to customize the landing pages for search results.
Seamless integration to pull data flawlessly.
Ability to provide insights for search queries.
Ability to modify data points for better product filtering.
Check out some custom search functionalities that you can get by choosing the right Shopify plus development services for enhancing the search capabilities and user experience of your store:-
4. Capabilities to Create Custom reports
Running a successful online store takes a lot of effort, and analytics play a crucial role in it. Shopify analytics is indeed a decent option but it lacks advanced analytic capabilities. Small/medium size businesses may not face problems with it. But, for stores with tons of categories, default reports often turn insufficient. Let's go through some major drawbacks with Shopify Plus reporting:-
According to Littledata, Shopify fails to track 12 orders in every 100 orders.
Merchants face problems with cross-domain tracking in real-time.
You will encounter loopholes in tracking refund and traffic source
The analytical capabilities are limited to 2,50,000 customers only.
For merchants with varied categories/sales channels, fetching accurate data is problematic. However, Shopify Plus development experts often recommend enhanced third-party reporting tools. They are effective in reducing unnecessary spending and improving conversion rates.
Apart from it, apps like Customer Lifetime Value and ROAS Tracker can help you get accurate insights about customers to formulate sure-shot strategies for business. Such apps help you have a clear idea about spending on paid advertisements while calculating the ROI.
Workaround to overcome Shopify Plus limitations for Analytics
Reporting options you get with Shopify Plus are good enough only if you are starting or have a small to mid-size level store. Moreover, most of your competitors use the same dashboard to fetch data for formulating growth strategies. So what's the solution here?
If you are worried only about the user behavior in your store, Google Analytics is the best option. But, advanced reporting features like bestselling products, abandon cart reports, best-performing product categories, and stats for internal and external promotions require a custom Shopify reporting app.
You also have an option to create custom reports in an unlisted app and use APIs to feed data directly into your business intelligence software. Our team has already accomplished it for Shopify Plus integration for BI software like PowerBI and Quicksight.
However, we will recommend vouching on the custom Shopify reporting app. Integrating the Shopify dashboard with BI tools will only give you better visuals. They will not add much to the insights you need.
The custom Shopify reporting app can provide detailed insights with the ability to sync data from other platforms too. The below example will help you understand the reporting transformations you get by choosing Shopify Plus development services.
5. Limited Options for Shopify Plus Custom Checkout
Believe it or not, Cart abandonment is an eternal nemesis for the eCommerce industry. With a cart abandonment rate of around 71%, moving the users through the sales funnel is a significant challenge. Though a Shopify Plus custom checkout page can help, Shopify Plus will limit you to its native fields and functionalities.
Checkout lock-in is frustrating, but Shopify has good reasons like regulatory and security compliances that justify these restrictions. Let's have a look at some of the limitations that our clients face while customizing the checkout pages:-
Checkout page layout
Adding banners, text, or logos to header/content areas
Integrating one-step checkout.
Adding full header of the website with navigation
Customizing the location of the gift card/Promo code box
Workaround to overcome Shopify Plus limitations for checkout page
Being a Shopify Plus member, you have an option to add customizations using checkout. liquid files. Yet, you still have very limited options. The solution is to hire Shopify plus a developer to use a script editor for enhanced customization.
Another way to edit theme code or add functionalities to the checkout page is Shopify Plus integration with a custom checkout app. At Brihaspati infotech, we have experience in building custom checkout experiences for eCommerce.
If you ever feel limited with your Shopify Plus custom checkout tweaking, our experts are just a click away from you. Below is an example of how customization of your checkout page can make a difference.
Conclusion
These were the five most prominent limitations that any Shopify Plus member can face. These limitations often force store owners to migrate to other stores. However, with costs associated with re-platforming & similar constraints on other platforms, it doesn't sound like a wise idea.
Our Shopify experts help entrepreneurs to overcome technical shortcomings that hinder eCommerce growth. Apart from these five limitations, we can help you to overcome Shopify Plus limitations like:-
Designing the wholesale channel portal
Customizing the backend of Shopify stores
Multi-store management with Shopify Plus
Migrating customers' accounts with passwords
Adding product images through Metafeilds
Shopify Plus is indeed an ideal platform for any B2B or B2C business in 2022. But, such limitations often leave the store owners wondering about its worth. If you are finding yourself in a similar situation, our Shopify Plus development services can get you relief!