Top 6 Solutions for Easy Migration To Shopify

Shopify has become a go-to and prominent e-commerce platform for online stores. Many online stores are already running on Shopify while some are making arrangements to migrate to Shopify. The overall process of website migration to Shopify from CMS can be perplexing tasks if not planned well. Choosing the correct way for migration of the website is very important or else the website will be inoperative.
More than 1.7M merchants sell using the Shopify platform and the Shopify App Store contains over 3,200 apps.
The most common three ways for migrating a website to Shopify from any other platform are :
Manual Migration
Using Third-party Apps
Hiring the professional website migration agency
Adopting a way from above-mentioned points i.e. 1 or 2 have some disadvantages such as :
Losing customers, products or other important data
Causing errors when you do not have coding knowledge
Multiple server issues can arise
Break down of database connection and many more
The most relaxing way for migration of the website is to Hiring Experienced Shopify Developers of THE BRIHASPATI INFOTECH because :
Provides the best-in-class Shopify development services
Thorough understanding of Shopify migration process
Offers on-ongoing support after website migration

This blog will go over the top 6 solutions for easy migration to Shopify including highlights of the project 'Moving a website to Shopify from Jimdo CMS' accomplished by THE BRIHASPATI INFOTECH.
Solutions for website migration to Shopify from other platform
1. Selecting Shopify plan and setting up an account :
Before starting with the process of moving a website to Shopify it's necessary to have a specific Shopify plan. Accordingly, to store requirements a particular Shopify plan can be selected. Various plans offered by Shopify are :
Shopify Lite — $9 per month
Basic Shopify — $29 per month
Shopify — $79 per month
Advanced Shopify — $299 per month
Shopify Plus — It is variable but usually costs around $2000 per month
Solution :
Our client has a sizeable business selling perfumes. In order to avoid any impediment to working on the website and offer full-fledged features to customers, we opted for the Shopify Plus plan.
2. Review and plan for data to be migrated :
It is essential to make a list of the data we have to migrate. Proper evaluation of data eventually helps in the hassle-free migration of a website. Data can be of various categories as shown below :
Products data : Name, SKU, Description, Price, Images etc.
Customers data : Customer accounts, Orders, Addresses etc.
Content of website : Home page, Contact page, About us and Blog
Solution :
After thoroughly examining the data of the old Jimdo CMS-based website. THE BRIHASPATI INFOTECH used CSV import product functionality in order to migrate data to the Shopify website.
3. Designing of the store :
Specifically, this part of related to the front-end of the website i.e. how the website needs to appear. A good user interface of a website makes it easy to use. Multiple options are available for designing website UI such as :
Using an off-the-shelf Shopify theme
Designing custom theme accordingly to the store requirements
Enhancing existing design of the website
Solution :
When transferring the website to Shopify from CMS our in-house team of designers has designed an elegant custom Shopify theme. As a result, the migrated Shopify website has a user-friendly layout. Sample of a custom theme design can be seen below image :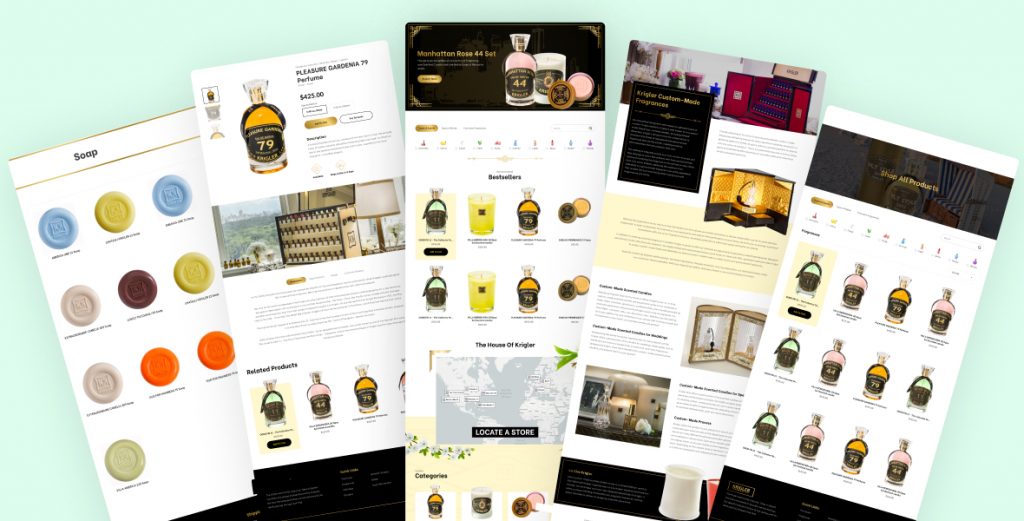 4. Functionality set up:
This phase is basically about setting up some necessary features on the website. Some important features that every e-commerce has :
Payment gateways
Shipping functionality
Multilingual
Multi-currency
Solution :
THE BRIHASPATI INFOTECH offers a reliable solution for each basic feature of the website. For instance, while working on the migration of the Shopify project our team has :
Set up by default Shopify payment method.
Defined shipping rates separately for two zones i.e. the USA and Europe.
Used Language Native Translate Shopify app for multilingual & multi-currency feature.
5. Getting 301 Re-directs ready :
After configuring the store, it's time to build redirects. There are two major reasons to build redirects when transferring a store to Shopify.
For ensuring that any customer using an old URL ends up on the correct page of the new website.
Helping new store to rank for search results and keep traffic from dropping after the switch.
Solution :
To maintain the customer traffic the same old domain was used and linked to the new Shopify Store. This eventually migrated customers to a new website and hence there was no loss in sales.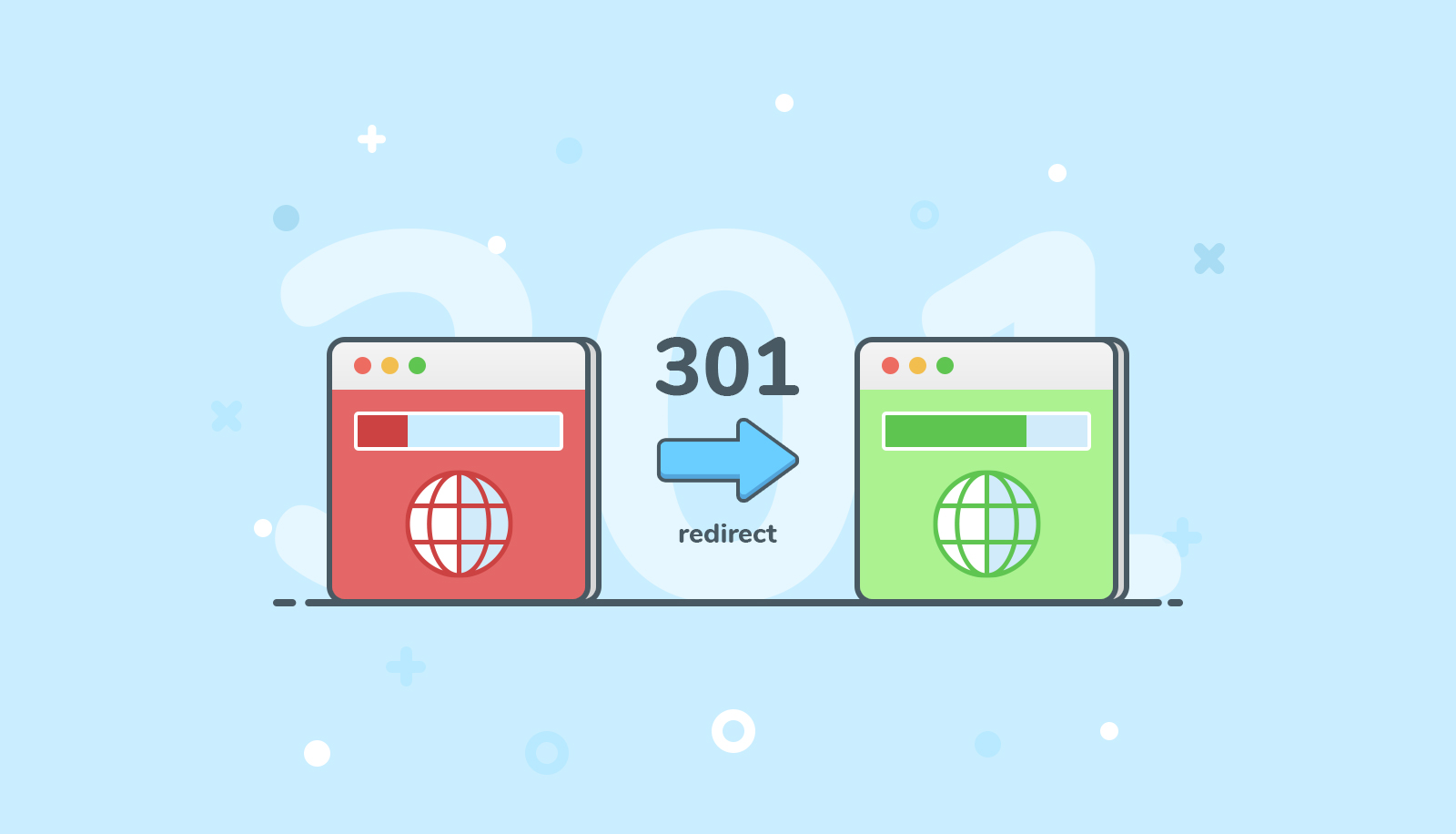 6. Thorough analysis after migration of website to Shopify :
At last, when overall migration work is carried out it's very important to analyze the work done. In this phase generally working of the website is tested so that it can be checked whether the website is performing optimally or not. In addition to this analysis of the website also helps in :
Evaluating website performance
Rectify errors if any
Reviewing adaptability of the website to different screens
Solution :
The competent QA team at THE BRIHASPATI INFOTECH prepared a well-curated plan for testing the website. Various types of testing were performed on the website such as Functional testing, Compatibility testing, Performance Testing, and Usability Testing. As a result of testing at the end, our team was able to furnish an error-free, profit-oriented Shopify website.
Wrapping it up
The journey of migration to the Shopify platform will be simple, error-free, and quick if you follow the above mention points.
You can consider choosing a suitable way for migrating your store to Shopify. However, consider the risks you may face when using the third-party app and manually migrating.
The most crucial thing for every business is to use the time carefully in order to avoid wasting resources. Hiring a knowledgeable E-commerce Development Agency can help you avoid making costly errors and get the website migrated to Shopify in a hassle-free manner.
If you have an existing website and planning to move it over to Shopify then kindly get in touch with us and seek reliable solutions today !!