WooCommerce Custom Payment Method Plugin
With the rapid growth of the eCommerce industry, meeting the growing expectations of modern-day buyers is becoming vital for the survival of any eCommerce business. Brands have already started to identify and improvise on these expectations. If your WooCommerce store is lacking them, you are already behind in the game.
With 68% usage distribution-WooCommerce is the most popular plugin/module on the entire internet
The exponential growth rate of the eCommerce sector often confronts challenges that require unique solutions. One of the best examples of such challenges is integrating custom payment gateways for accepting crypto payments.
Recently, our eCommerce development team was approached by a client for building a custom payment gateway for Woocommerce to facilitate recurring payments and crypto payments through Utrust. For readers who don't know about Utrust, it is a digital payment blockchain platform that allows you to make payments using all popular digital currencies like Bitcoin, Ethereum, Dash, and more.
Need for WooCommerce custom payment gateway powered by Utrust.
eCommerce businesses are prone to high churn rates & the stores running on top of WooCommerce are no exception. Though WooCommerce has built-in support to select Stripe as a payment gateway, you can't overcome these challenges with it.
Solutions like integrating the Utrust payment gateway with WooCommerce can become a great option to retain customers & enhance buying experiences using crypto & recurring payments. The inherent benefits for both customers and businesses, both these payment options are gaining significant steam worldwide.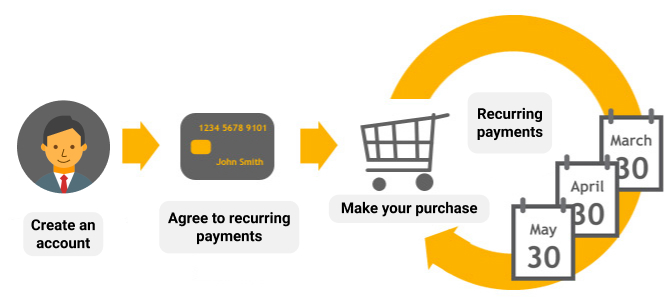 Moreover, integrating a custom WooCommerce payment gateway to start accepting subscription and crypto payments can lay a solid foundation to build long-term relationships with your customers.
Our Solution: Utrust payment gateway development for WooCommerce
The average documented online shopping cart abandonment rate in 2022 was 69.99% – Baymard Institute
You will never run out of options while searching payment gateway providers for eCommerce merchants. Still, the "build" versus "buy" conundrum often haunts the merchants due to some significant limitations of off-the-shelf payment gateway infrastructure available for eCommerce.
With this in mind, our WooCommerce payment gateway development team built a custom plugin to overcome the limitation of readily available payment gateways. The purpose was to pave the way for accepting subscription & crypto payments on stores using WooCommerce for eCommerce.
Let's walk through some of the significant features of our custom payment gateway powered by Utrust.
Crypto Payment Gateway for WooCommerce- How it works for shoppers
Our team implemented the Utrust API to enable the custom payment plugin to take crypto payments directly on any WooCommerce store. Apart from facilitating payments via cryptocurrencies, the seamless buying experience was also one of the vital areas we focused on during the development.
Let's overview how our custom WooCommerce payment plugin to facilitate payments through cryptocurrencies works for the buyers:-
Option to select crypto payment at the time of checkout
Once any WooCommerce store installs our custom payment plugin, it will display an option to choose crypto as the payment method on the checkout page. The users can select this method to proceed to the next step.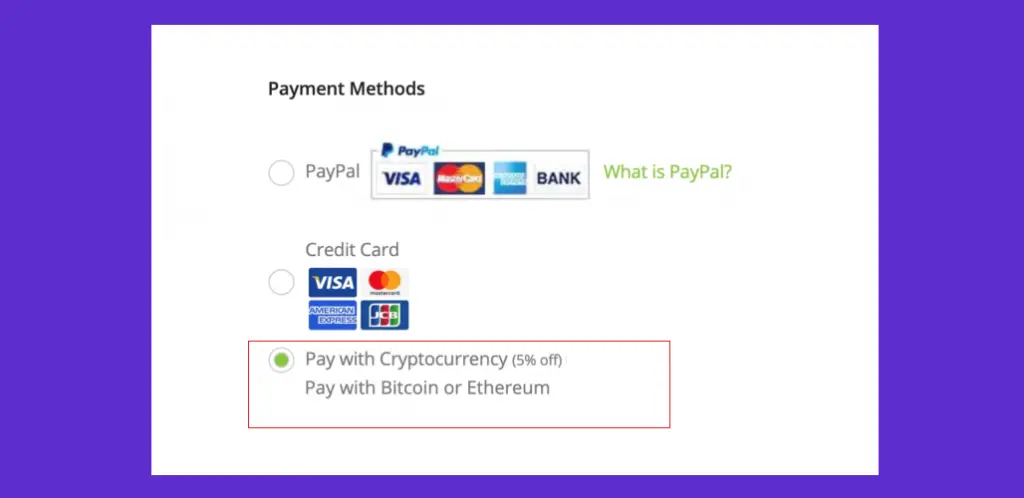 Option to select any popular cryptocurrency for payment
After the user selects the crypto as the payment option, he will be redirected to the next step. Now he can choose his desired cryptocurrency for completing the payments. Our Utrust plugin for WooCommerce can process and receive payments using any popular cryptocurrency.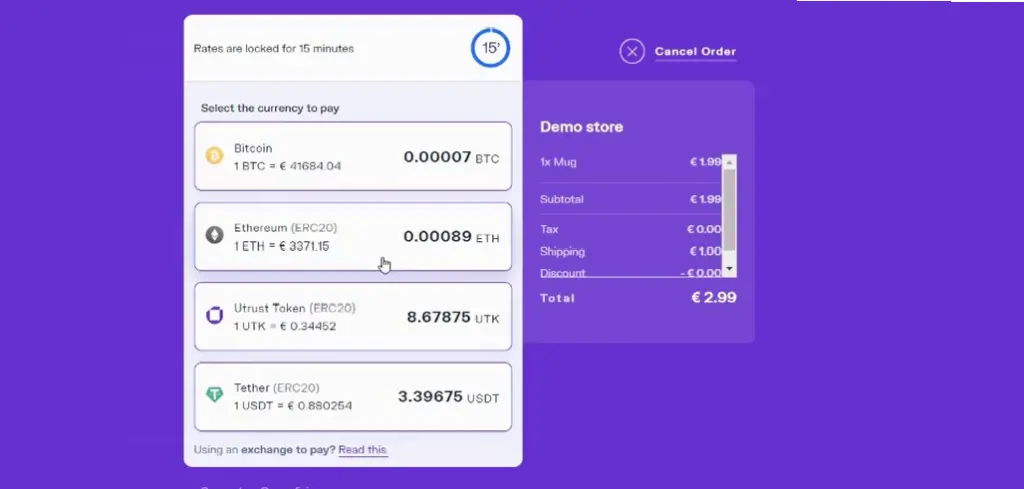 QR Code scanning option to facilitate seamless payments
The next thing that makes our plugin stand out is its ability to display a QR code. Once the buyer scans this QR, he will be redirected to his crypto wallet. Now, he can confirm the payment to complete the purchases on WooCommerce stores.
Integrating subscription feature with Custom WooCommerce Payment Plugin
To enhance the functionality of our WooCommerce custom payment method plugin, we integrated it with the subscription feature as well. On the backend, store admins can manage the subscriptions by visiting WooCommerce → Subscriptions. Thus, they'll see a summary of all the subscriptions, along with their status.
If they click into a subscription, it will allow them to manage it in much more detail. For example, they could extend the trial period or change the next payment date: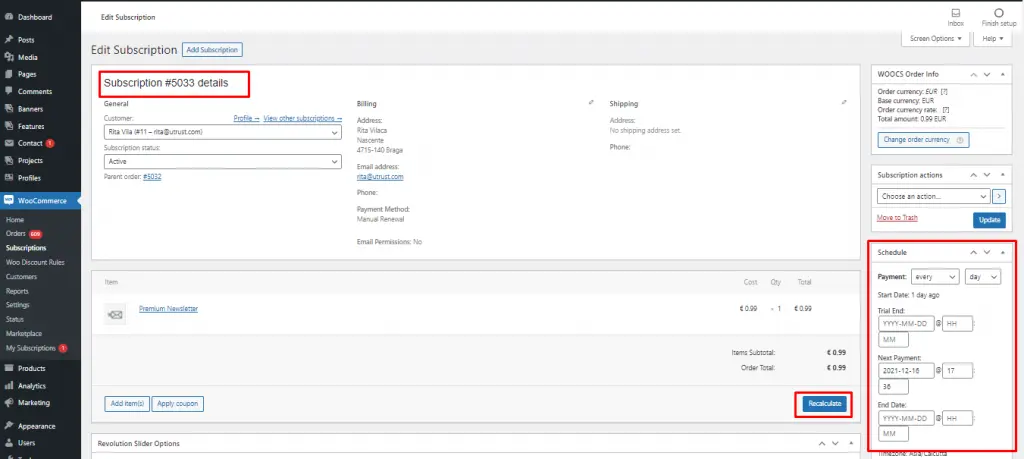 Benefits of integrating woocommerce custom payment gateway with subscription feature
The integration performed by our WooCommerce payment gateway plugin development team resulted in various benefits. Let's go through all of them:
Custom payment method woocommerce with the subscription feature offers multiple billing schedules available to suit your store's needs.

It supports manual renewal payments along with automatic email invoices and receipts.

Even more, give subscribers the ability to manage their own plan, including upgrading or downgrading, without needing to wait for merchants for help.

Built-in renewal notifications and automatic emails let merchants— and their customers — know when subscription payments have been processed, so there are never any surprises.

Detailed reports allow merchants to keep track of recurring revenue, the number of active subscribers, and more.
All these benefits empower store owners with special abilities. Apart from the custom payment gateway woocommerce. At The Brihaspati Infotech, we have experts for custom payment gateway WordPress as well.
Final Words
In conclusion, Payment gateways that support cryptocurrencies represent a step toward the evolution of digital payments, and this concept is witnessing a huge adoption rate among digital entrepreneurs. Many of them have already started employing cutting-edge crypto payment solutions, and now, it's your turn.
Thus, if you are looking to get an online store with such extraordinary features, you can always hire a WooCommerce developer with us for top-notch solutions. We provide reliable solutions that provide an edge in user experience for establishing good connections with their customers.