The e-commerce industry is growing rapidly. You get to access more people, and you get to target the right kind of people with your offers. This is where WooCommerce comes in – a powerful, yet versatile e-store tool. By working on top of WordPress, it successfully integrates commerce with content.
With 68% usage distribution-WooCommerce is the most popular plugin/module on the entire internet
In a world that is seeing an explosion of e-commerce, there is an increased demand for payment gateways also. Although there are multiple payment gateways available in the market, businesses show an interest in a customized payment gateway that suits their needs the best. So, if the need arises, a vast community of developers is available to develop the WooCommerce custom payment method plugin for your online stores as well.
As the leader in eCommerce development, The Brihaspati Infotech was recently approached by a client for creating a WooCommerce custom payment method and integrating it with a subscription feature as well. Let's get started with details on Payment integration below.
Need for woocommerce custom payment gateway
Getting someone to buy something from you one time is nice. Getting someone to buy something from you every single month automatically? Now that's fantastic — after all, automatic recurring revenue is the eighth wonder of the world.
WooCommerce comes with built-in support to select Stripe as your payment gateway. Additionally, it supports all top credit and debit cards. However, sometimes, it is required to integrate a custom payment gateway, due to the business requirements.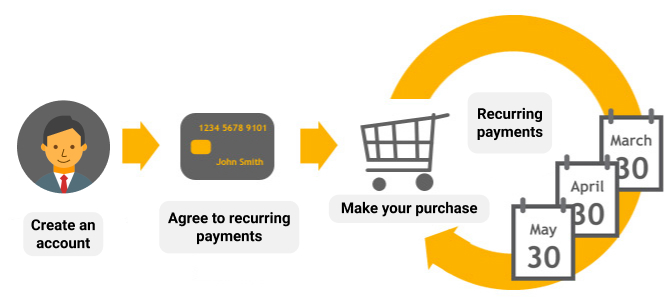 Subscriptions are a fantastic way to create a steady stream of predictable, recurring revenue in any online store. They create loyalty, allow merchants to automatically process and ship products on schedules of their customers' choosing, and can lead to some incredible buzz about your brand.
Our Solution: WooCommerce payment gateway development
23% of consumers abandon their shopping carts because of a complicated, time-consuming checkout and/or the amount of info needed to finish payment operations. .
Custom payment methods will guarantee all features that you may need without breaking the bank. It means that, if you are about investing in custom platforms rather than a brand new one, you're going to invest in a long-term project created specifically for your business needs and objectives.
For this purpose, our WooCommerce payment gateway development team developed a custom payment gateway WooComerce plugin for the merchants. It will help merchants to retain their customers by providing them with a seamless online shopping experience.
WooCommerce custom payment method plugin- How it works for shoppers
For eCommerce stores, offering custom payment gateways is a popular tactic for increasing sales and maintaining the overall sales figures. Here's how the entire custom payment method works for shoppers!
• To buy any product, shoppers will need to select that particular product and click Sign up now.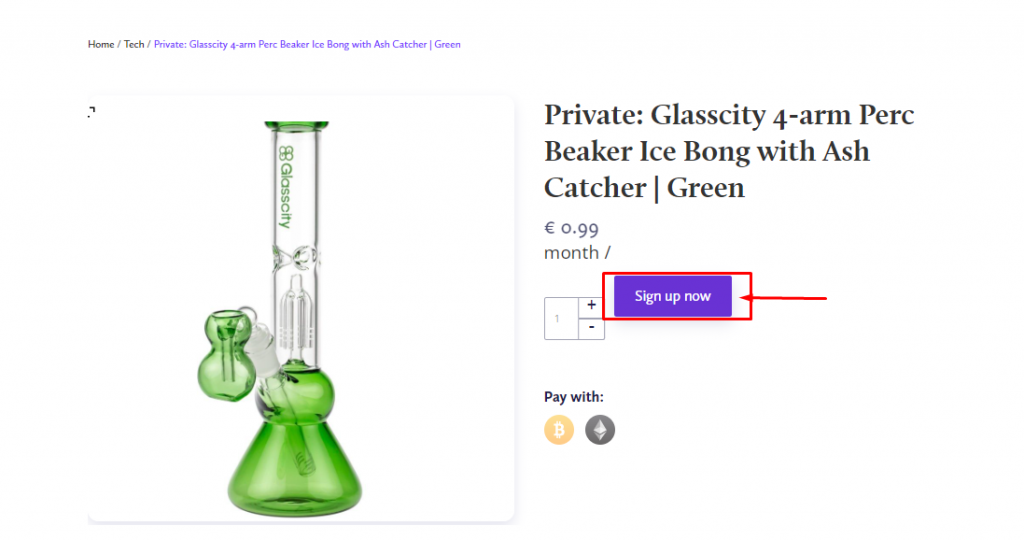 • When someone clicks Sign up now, it adds the product to their shopping cart. They will be able to see the complete order summary along with all the charges.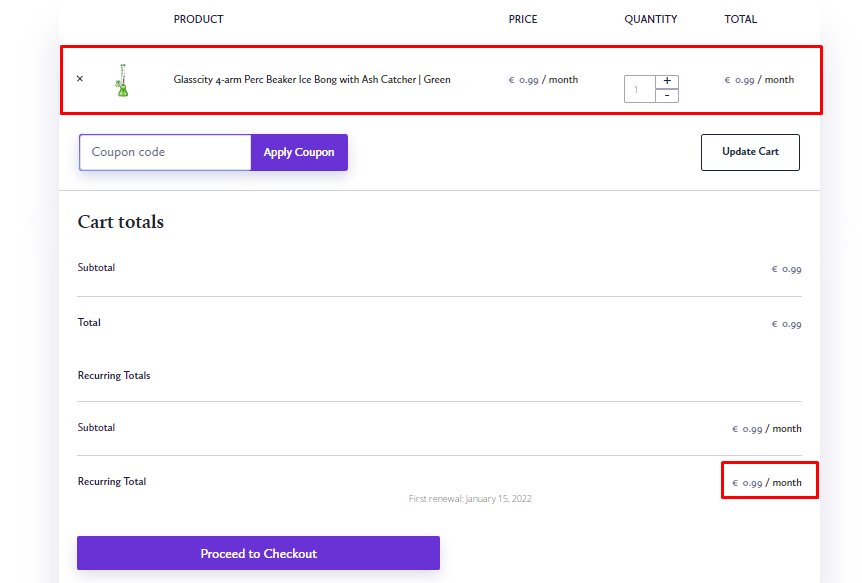 • Once shoppers will proceed to checkout, they will see our custom payment method listed in the payment section. Moreover, our payment method accepts cryptocurrency as payment as well.
Integrating custom payment method woocommerce with subscription feature
To enhance the functionality of our WooCommerce custom payment method plugin, we integrated it with the subscription feature as well. On the backend, store admins can manage the subscriptions by visiting WooCommerce → Subscriptions. Thus, they'll see a summary of all the subscriptions, along with their status.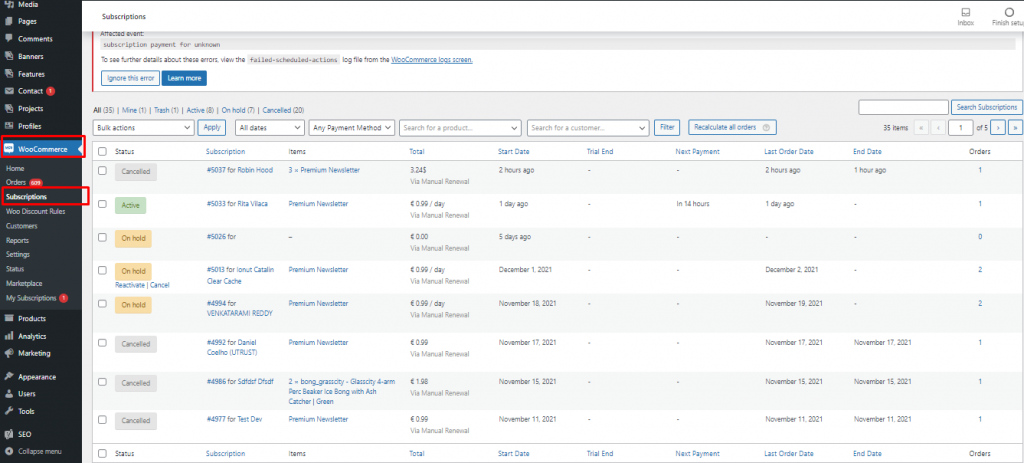 • If they click into a subscription, it will allow them to manage it in much more detail. For example, they could extend the trial period or change the next payment date: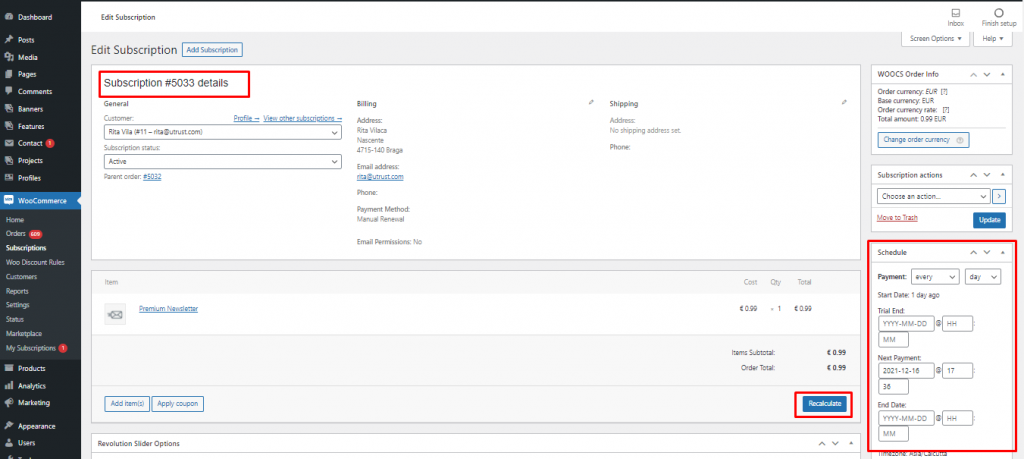 Thus, if you are looking to get an online store with such extraordinary features, you can always hire a WooCommerce developer from The Brihaspati Infotech.
Benefits of integrating woocommerce custom payment gateway with subscription feature
The integration performed by our WooCommerce payment gateway plugin development team resulted in various benefits. Let's go through all of them:
Custom payment method woocommerce with the subscription feature offers multiple billing schedules available to suit your store's needs.

It supports manual renewal payments along with automatic email invoices and receipts.

Even more, give subscribers the ability to manage their own plan, including upgrading or downgrading, without needing to wait merchants for help.

Built-in renewal notifications and automatic emails let merchants— and their customers — know when subscription payments have been processed, so there are never any surprises.

Detailed reports allow merchants to keep track of recurring revenue, number of active subscribers, and more.
All these benefits empower the store owners with special abilities. Apart from the custom payment gateway woocommerceAt The Brihaspati Infotech, we have experts for custom payment gateway WordPress as well.
Final Words
Our development team helped the merchants to get more control over their online stores and establish a good connection with their customers. It kept them one step ahead of the competition when it comes to retaining the customers.
Are you looking to get a custom payment gateway developed for your online stores? Hire our experienced WooCommerce payment gateway developers and get a top-notch solution!