Cross Border E-commerce: Things To Know Before Selling Worldwide
The Worldwide Retail E-commerce Sales: The eMarketer Forecast for 2016 report mentions a 6% E-commerce growth leading to $22.049 trillion in retail sales. The report forecasts the e-commerce market to touch $27 trillion by 2020!
The data includes retail transactions across all commerce platforms.
Along with other growth opportunities, a trend is visible where domestic e-commerce retailers are moving towards cross-border commerce for expanding their business and market penetration.
What is Cross-Border Commerce?
Cross-border commerce is international trading. It implies the sales and purchase of products through online shopping portals across countries.
For example, a resident in the US can buy products from AliExpress.com, which is located in China. The trading takes place via marketplaces like Amazon, eBay, Flipkart, Alibaba, and AliExpress.
The trade can be B2C, B2B, and C2C.
Around 15% of all B2C online commerce (approx. $424 billion) will be cross-border by 2021, as forecasted by Forrester Research.
It is true that anyone who has an online-based domestic E-commerce model can expand into the cross-border commerce niche.
Yet, let's first define the bare basics your e-commerce store needs to have before you decide to start selling Cross Border with it.
1. Your products should have well defined USP's that can influence customers in different demographics.
2. You should have reached a minimal inflection point of at least a 100 sales if you are a startup store.
3. Your E-commerce website should be responsive and scale perfectly on different screen sizes.
4. Your website should be optimized for swift page load speed and should load within 3 seconds or less on its first time load.
Even if your store ticks all the above points, it doesn't mean that carrying out sales outside the native country would be a piece of cake.
Now that we know where to start with, let's unfurl the 3 most essential aspects of an e-commerce business you must comprehend to succeed in Cross-Border E-commerce.
Best Practices to Create and Manage a Cross-Border Commerce Business
i) Implementing Localization
ii) Managing Logistics
iii) Managing Payments
Let's begin to understand their individual facets.
Implementing Localization
Localization is the art of translating your website's marketing strategy to meet the needs of a geographical region and culture.
Let's understand this with a help of a real-life example:
E-commerce giant Amazon uses localization in its different stores across the globe.
Amazon US is targeting Ebooks and Kindle Tablets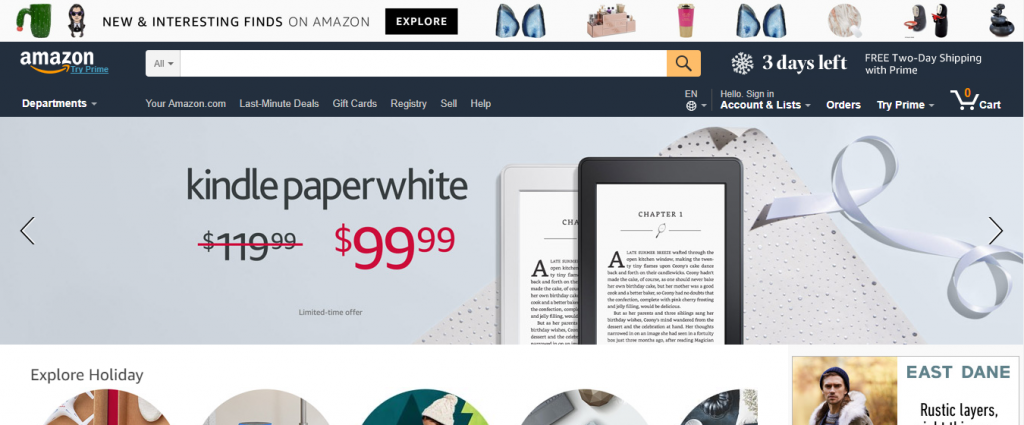 Amazon India is targeting Mobile phones.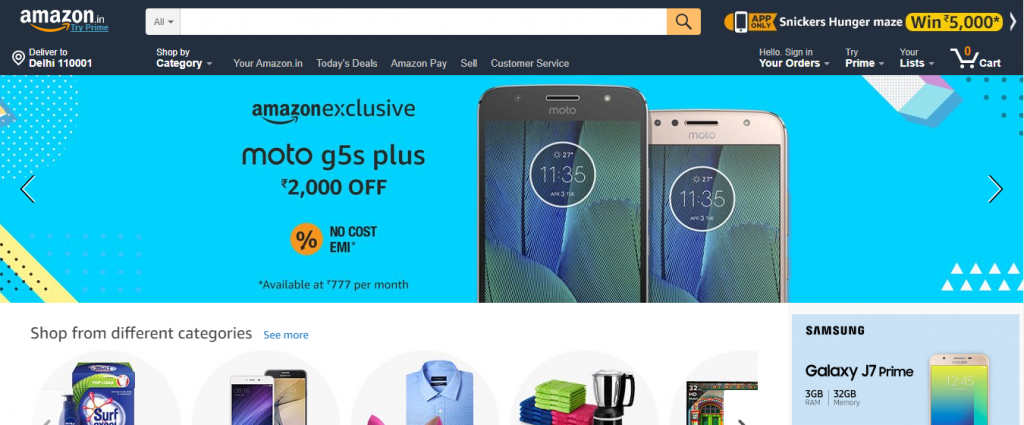 Whereas, Amazon Japan is targeting sushi boxes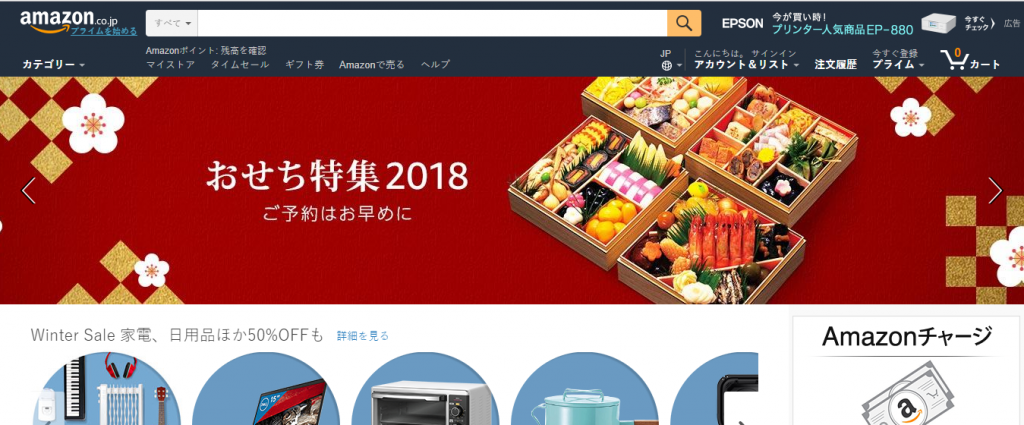 It is also displaying the product costs in the native currencies and the content in native languages as well.
This proves that to succeed at the Cross-Border game, you need to understand what elements of your website needs localization for engaging customers of different demographics and religions.
Consider localizing the following components :
Website language: Offer a dedicated website with content in their own language (or having a multilingual website)
Currency: Show product prices in the native currency of customers.
Payment method: Offer local payment methods that are most trusted in customer's demographics.
Social media channels: Use Social media posts that target regional and cultural norms like holidays, climate, local trends etc.
Shipping: Keep the shipping costs, including any duties and tariffs transparent.
Customer service: Offer customer service in their own language.
Localizing these 6 components is vital, as the culture, consumer behavior, and customer expectations always differ with location.
Have you tried HelloIamElliot while planning for Cross Border expansion? It is a highly efficient SASS tool that simplifies cross border expansion efforts through effortless localization, centralized sales channels and detailed analytics.
Managing Logistics
Logistics would be complicated without a proper structure.
In a domestic setting, maintaining a clear focus on the supply chain is easier as the warehouse is mostly attached to the business.
Even if it is not attached, even then the shipping costs are not sky high in most cases.
Hence, orders are processed and without any or much delay.
What about international e-commerce?
Whether retailers use their own website or sign up on Amazon or AliExpress as their selling channel, they incur heavy shipping charges, longer last mile delivery time and maintain an inventory, which is costly.
There are two ways of handling offshore logistics effectively:
i. Selling As a Marketplace
While Selling Cross-Border, your shipping charges are over hiked. They depend on various factors like Package Size, Package weight, Mode of shipping, VAT, Manufacturing country and Customer's country.
So what's the best way to sell to consumers in different countries without incurring a lofted shipping cost?
Sell them through brick and mortar store owners who are already selling in that location.
A marketplace website allows you to do just that.
You can have a new e-commerce marketplace built or have your existing e-commerce website converted into a Marketplace by hiring an e-commerce developer.
Sellers can then sign up and sell their products on your behalf, while you can focus on managing your business and gain commissions out of each sale.
If you are into producing your own custom products, then you can strike deals with regional sellers and ship your products to them, while they manage the inventory.
This also cuts down shipping costs as you gain discounts on bulk offshore shipping.
ii. Self Warehousing
This is ideal for retailers that are comfortable opening their own warehouse in an offshore location. Once a buyer places an order, it will be processed from the local warehouse.
Maintaining self-product warehousing in cross-border E-commerce is tough because you need a strong capital inflow.
There is the need to factor in the cost of maintaining a stocked warehouse, the cost of shipping, cost of packing, and other untoward expenses.
It might sound intimidating to think about the investment it might take for opening warehouses in multiple countries.
If you have planned to do this, do it wisely.
The wisest way of doing this is by marking your shipping zones.
Start with social media promotions and online interactions. Target customers across the borders based on different demographics.
Use insights and performance of your campaigns to deduce which location should you begin with to open a warehouse.
Once you are set, lock down a local shipping provider and offer multiple shipping costs in that demographic.
Remember, to succeed in Cross-Border E-commerce you need to effectively leverage the cost of delivery and the last mile time.
By using off the shelf features available in E-Commerce CMS's like Magento, Shopify, and BigCommerce, you can setup multiple shipping options in a jiffy.
Irrespective of the CMS chosen, the need of a strong IT infrastructure remains.
Managing Payments
Another key aspect of exploiting localization to succeed in cross-border e-commerce is localizing how payments are handled.
Not only it is necessary to show the native currency to shoppers in different demographics, it is also essential to use local payment methods they trust.
Let's discuss these in detail.
i. Currency
The currency exchange rate has a strong impact on cross-border commerce. Be careful with how the currencies are presented on the storefront.
A customer in US will not be interested to see the products being sold in Australian Dollars on your website. You need to show them the rates in their native currency.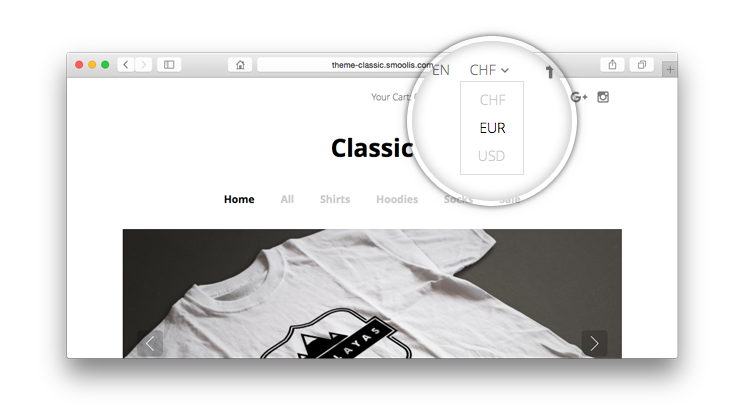 Using Multi-Currency Pricing (MCP) is the ideal way to handle payments in cross-border e-Commerce.
E-Commerce solutions like Magento, Shopify BigCommerce, and Woo-commerce support this feature by default.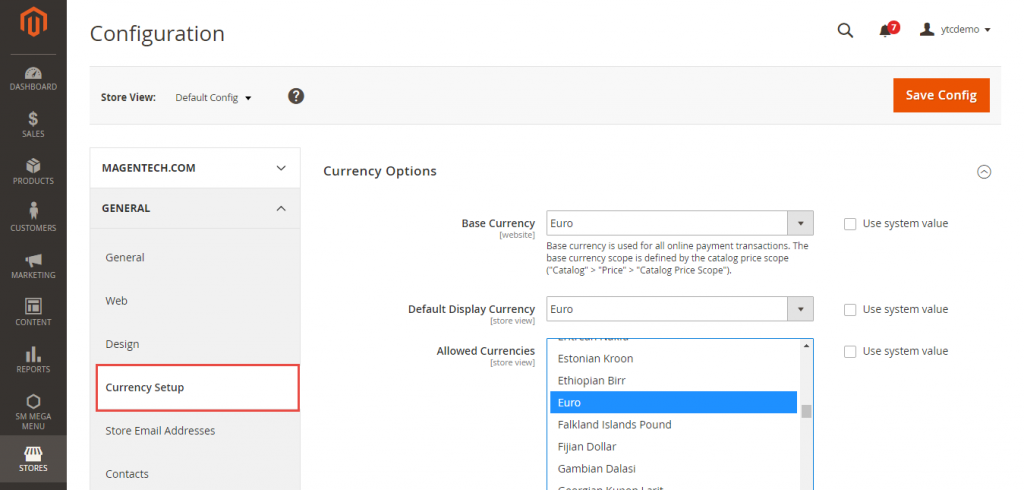 Once activated, it starts tracking user's based on their IP addresses to show them product costs in their native currency.
ii. Payment Channel
If displaying the product cost in the native currency of the user's was a bait, then setting up a local payment gateway will be the hook to catch those offshore customers.
You can do this by setting up a Multi-Site network where a different version of the website welcomes the customer based on their location.
This website will feature local payment gateways used and trusted the most in their region.
A Multi-Site allows you to manage different copies of the websites on different domains where you can configure local payment methods and can manage orders/inventory from a single admin panel.
We can easily setup Multi-Sites in the following CMS's:
If your CMS doesn't support a straightforward solution for setting up a Multi-Site, then Hire E-Commerce Developer about your CMS to find the best way around. If you are looking for a specific assistance like the one for Magento then you can consider hiring a magento coding specialist. We also have developers who can help you set up a cross border eCommerce store powered on other popular platforms: Shopify, bigcommerce, woocommerce and more.

Endnote
Cross-border commerce is growing, and if your domestic eCommerce business has the potential, you should definitely think of expanding internationally.
If you are planning to have an eCommerce website that supports both domestic and international trade you can consider hiring our team of e-commerce expert developers who can help you achieve the objective of your business to be selling products/services globally.
Sources:

Cross Border Ecommerce Guide by BigCommerce