PHP
×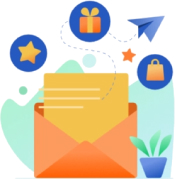 Happy to assist you!
Once you have reached out to us, one of our Sales manager will get back to you within 24 hours.
During scheduled consultation, you can discuss your project requirements or ask queries regarding our services and product offerings.
A right place to Learn & Grow !
We're growing fast and looking for individuals with a desire for self-improvement and contribution to the Company's values and mission.
Discover your next career move today to join the team of motivators, original thinkers, and problem solvers at The Brihaspati Infotech.